Dear Bitruers,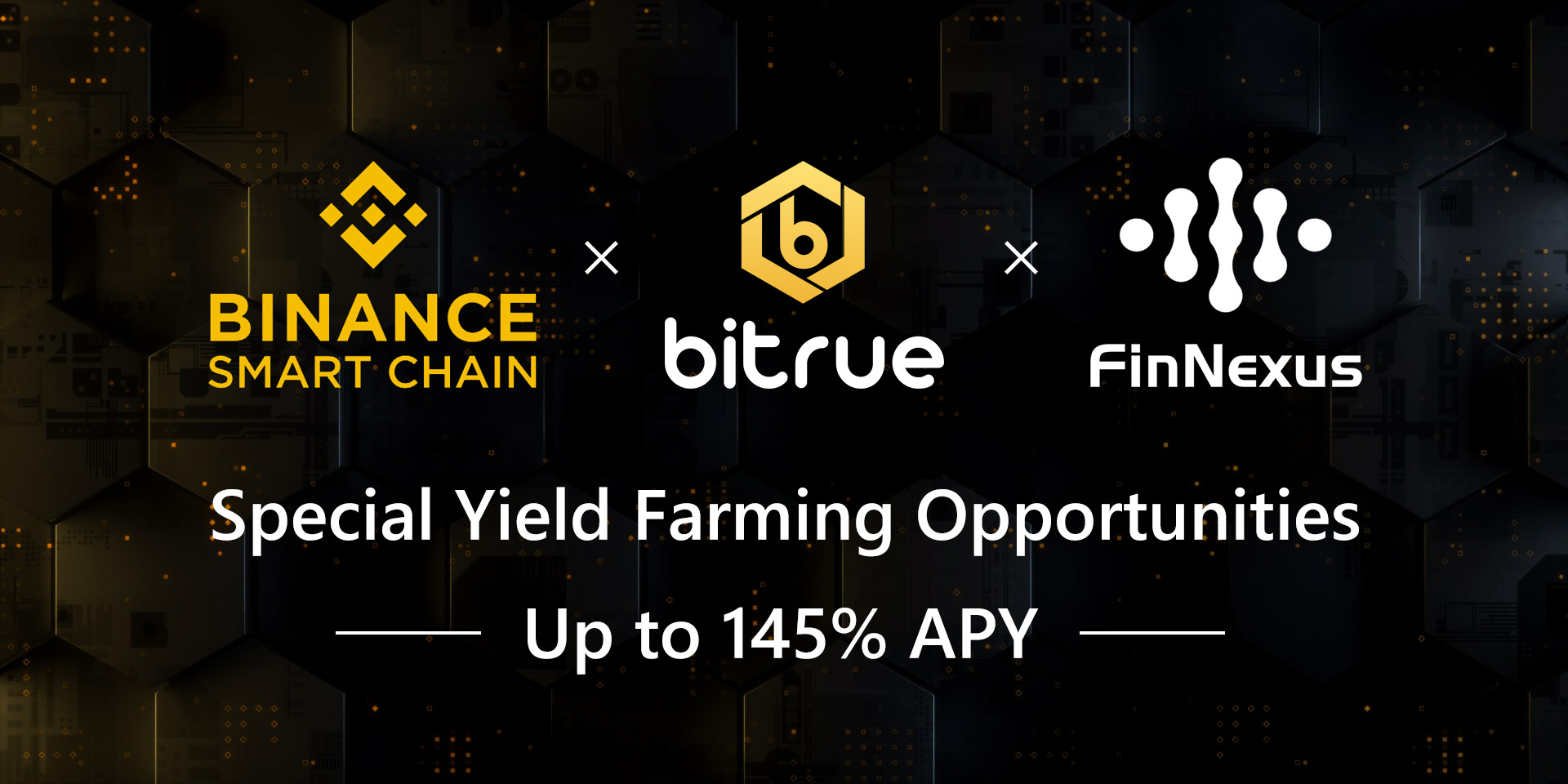 Yesterday we successfully launched BTR on Binance Smart Chain, and along with it we were able to open a BTR/USDT trading pair on PancakeSwap. We've also seen many users adding liquidity to this pair, which is the mechanism that allows the fully decentralized community to provide funds so that other users are able to quickly make fair trades.
Anyone that did provide liquidity will have received special BTR-USDT LP tokens. Today we are pleased to announce that in conjunction with FinNexus we will be opening up TWO separate DeFi yield farming opportunities involving these tokens, as a way of saying thank you to the users who are helping to support the BTR ecosystem.
The two opportunities will have different APYs, processes, and lockup periods. Check the details below:
1. Mine Using BTR-USDT LP On FinNexus
Once you have obtained your BTR-USDT LP tokens from PancakeSwap you will be able to stake them on the FinNexus platform. From the FinNexus homepage just click on "Buy Options", select "BSC" in the top left corner, and then connect the same wallet that you used on PancakeSwap with FinNexus. Afterwards you can select the Co-Farm tab and look for the BTR-USDT LP mining option which will show up starting April 1st at 12:00 UTC.
Mining in this way will be available for a full three days and will offer an estimated APY of 145%
2. Mine Using BTR and USDT on Bitrue
If the above process sounds a little too daunting then don't worry, we'll have a simpler version available directly using Bitrue's very own DeFi services. Bitrue DeFi is available exclusively on our app (download today on iOS or Android).
By locking up a combination of your BTR and your USDT in a 5:1 ratio, we'll help you mine for coins over a full 7 day lockup period. If you invest in this way you can expect an APY of approximately 30%.
This opportunity will open up on April 1st at 12:00 UTC.
Caps for BOTH of these opportunities will be limited, so we recommend you all to prepare your coins in advance so that you are ready to invest at the moment that the caps open.
For further information about how we will be adding more utility to BTR over time, please see this article.
As a reminder, we also have an AMA coming up with the FinNexus team in Bitrue's Telegram group on April 1st at 09:00 UTC. Come take part if you'd like to learn more about how DeFi works or how FinNexus have managed to become one of the leading DeFi companies in the world.