Dear Bitruers,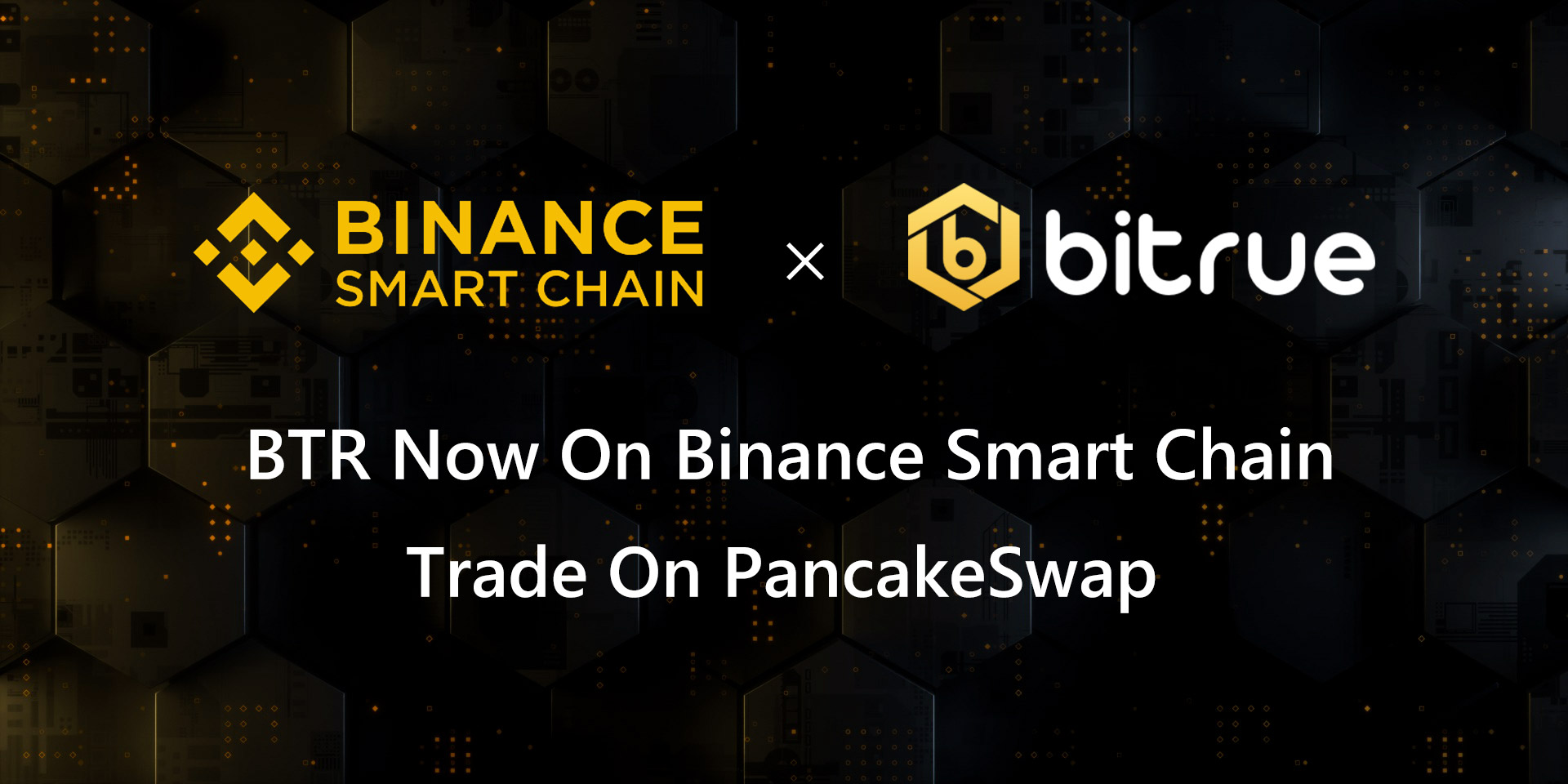 Our platform token BTR is now available on Binance Smart Chain! We are very excited to be delivering on our previous promises about providing more value for BTR.
Notably this also means that you can now trade for BTR on PancakeSwap with a BTR/USDT trading pair. And as this is a DeFi protocol, you are also able to provide liquidity on this pair to generate BTR-USDT Liquidity Provider (LP) tokens, as well as receive a portion of the trading fees that subsequent traders make for additional income.
These LP tokens have a use in that they are needed to redeem your staked coins, but as they are coins in their own right they can also be traded and staked for other purposes. We are happy to announce that in conjunction with FinNexus we will be launching an activity involving these LP tokens later this week!
If you wish to trade BTR on PancakeSwap you will need to specify the address for this token specifically. Under Exchange - Trading, click on the coin that you wish to trade and then enter in the smart contract address for BTR on BSC - 0x5a16E8cE8cA316407c6E6307095dc9540a8D62B3
We understand that it can be difficult to understand the underlying mechanisms of DeFi and how individual users can actually get involved with it. To help you out we are planning on a joint AMA with the FinNexus team in the Bitrue Telegram group where you'll be able to understand more about our future BTR plans, about how DeFi works, and about the progress that FinNexus have made in this space lately. FinNexus FNX is now one of the world's leading DeFi companies with numerous successful innovations under their belt. Bitrue notably hosted their launch a little over one year ago, and since then the price of their coin has increased by 7x. We are very pleased to have them back on Bitrue for this event!
Members of both the Bitrue and FinNexus team will be participating, including the FinNexus Chief Marketing Officer Michele Penna. Register your question in advance here and you could be one of 5 winners who each wins $20. The AMA itself will be happening live in the Telegram group on April 1st at 09:00 UTC, don't miss it!