Dear Bitruers,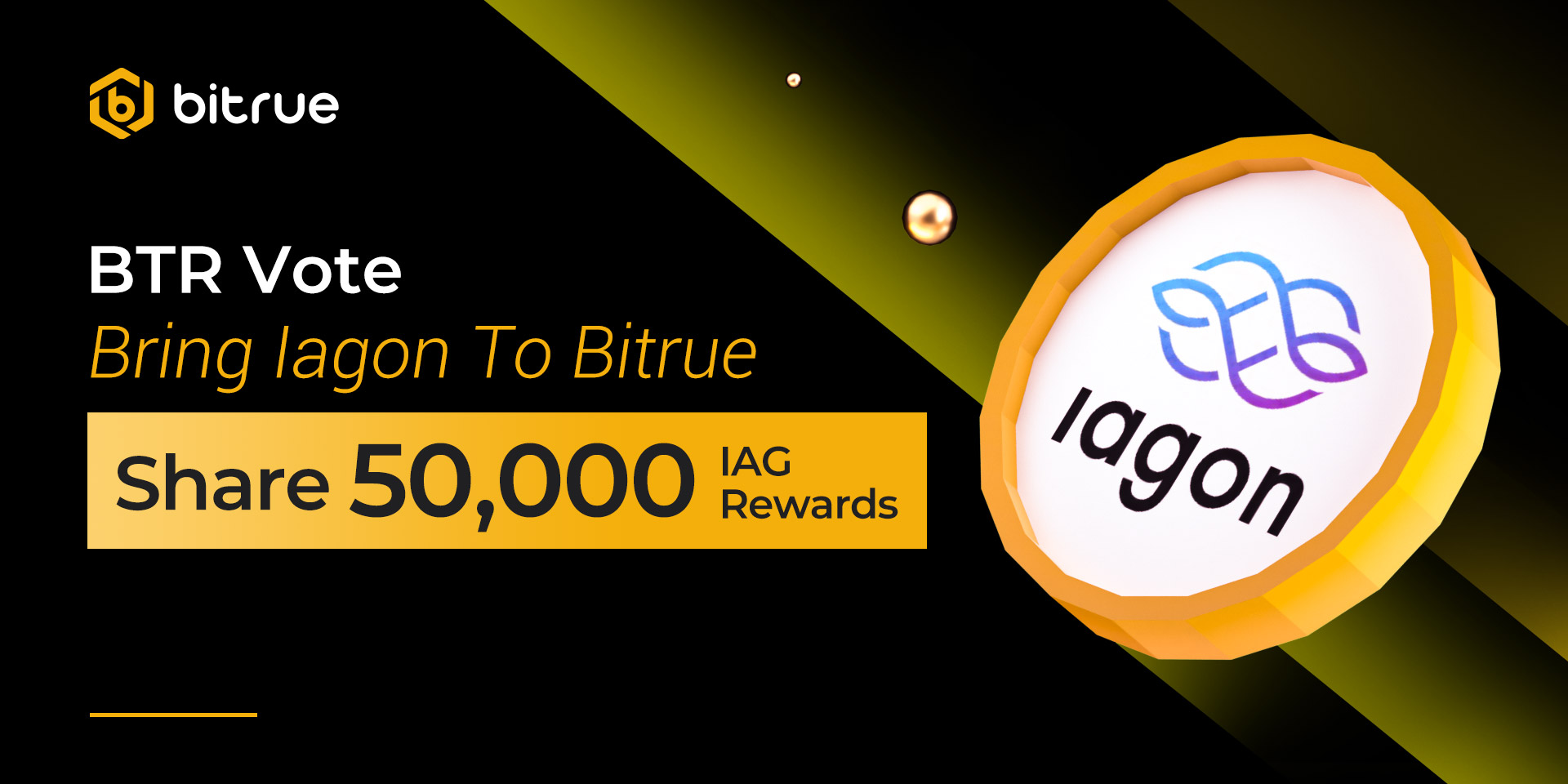 Have you taken part in the BTR Vote yet? It's a very important feature for Bitrue's future, as it transfers the governance of running the exchange into the hands of our most loyal users - the BTR holders.
So far 4 projects have successfully passed through the BTR Vote process, and they are currently either available for trading now or in the process of receiving a fast-track listing.
Today we have another vote starting up, this time it is Iagon!
Iagon is a decentralized cloud computing network, providing individuals and enterprises with quick and easy access to large-scale computing and storage solutions on-demand. Individual users who have spare resources can also provide them to the project in order to earn rewards.
They currently exist as an ERC20 token and expect to migrate to the Cardano chain when smart contract functionality has been implemented (around the end of September). While there will not be a direct incentive to voting, reward campaigns are likely to come after a listing is completed.
If you believe this project is worthy of being listed on Bitrue, then make sure you pledge your BTR in support. To do this, please make sure you have downloaded the Bitrue app on your phone (available on both Android and iOS), then look for the BTR Vote icon on the front page. Starting tomorrow, August 17 at 12:00 UTC you will be able to use the BTR in your account to stake as support. The voting process will last for 48 hours, and in total 4 million BTR will need to be collectively staked by the community for the voting proposal to be successful.
Are you an official representative of a coin project and wish to take part in BTR Voting? If you're successful you'll receive a fast-track listing and a full marketing push from Bitrue. Sign up here and our team will get in contact with you.