UPDATE: We have revised this article on April 2nd 2022 to reflect the most accurate information.
Dear Bitruers,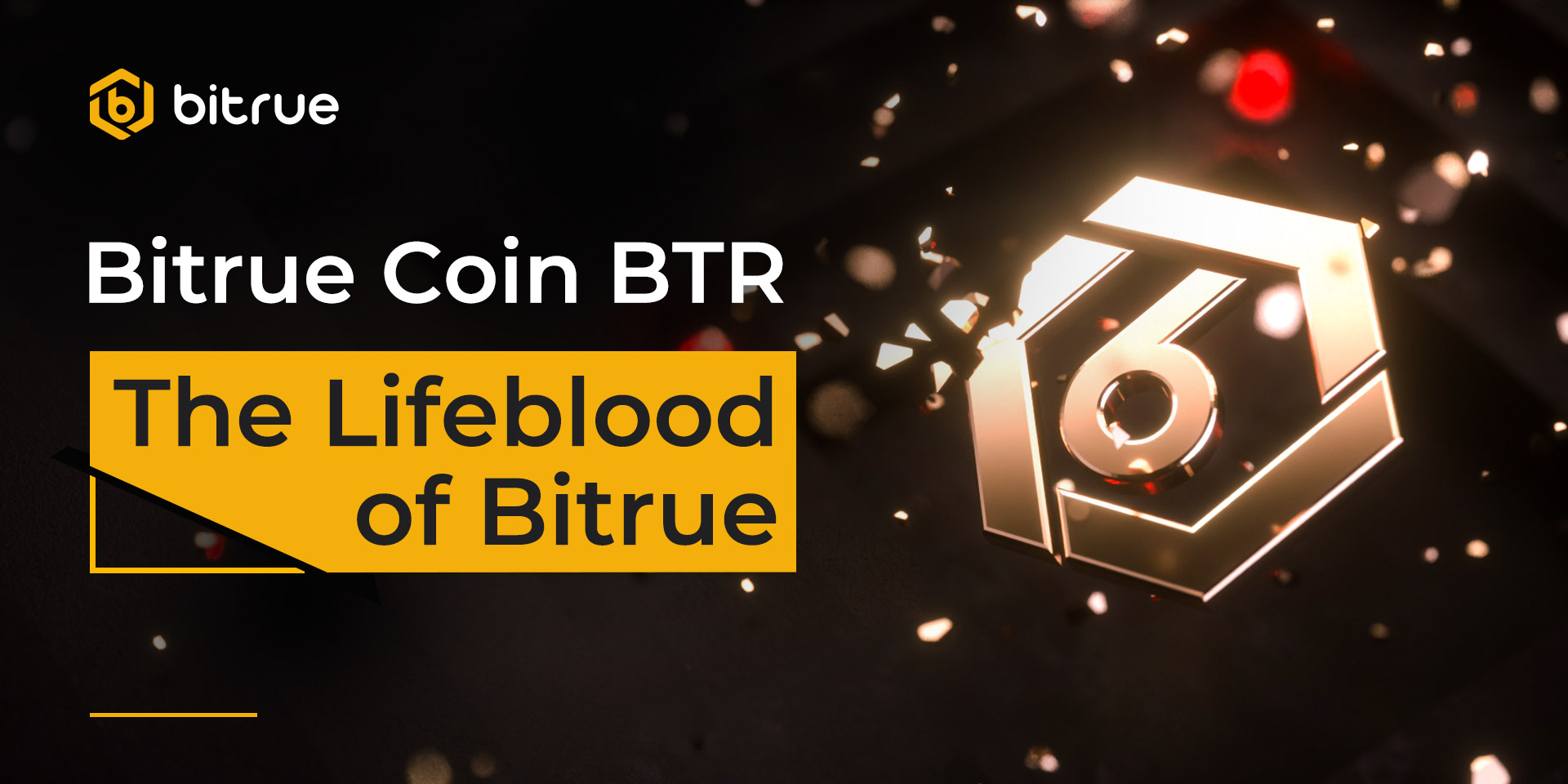 What is BTR?
Bitrue Coin, or BTR for short, is the native platform token of Bitrue. This means it's a coin that directly powers our services, and helps to support the team here in our mission of providing fair financial services to everybody in the world.
BTR is an ERC-20 token, which means it has been built on top of the Ethereum (ETH) network. The contract address for the token is 0xd433138d12beB9929FF6fd583DC83663eea6Aaa5. The BTR token is tightly integrated into the services that Bitrue offers, from improving your interest rates to deciding the future course of our company.
If you wish to buy BTR you can do so at the Bitrue exchange using any of our base pairs: BTC, USDT, XRP, ETH, USDC, and UST.
What Benefits Does Being a BTR Holder Bring?
1. Reduces the trading fees on the Bitrue exchange
Every trade you make on Bitrue requires you to pay a small percentage of the trade as a fee. The exact amount can be different from pair to pair, but is generally around 0.01%. You would normally pay this fee using the base currency of the trade (e.g. XRP if you trade on the ADA/XRP pair), but if you choose to pay the fee using BTR instead the fee will be reduced by 20%.
The fee reduction schedule for BTR is as follows:
First year: 40% off
Second year: 30% off
Third year: 20% off
Fourth year: 10% off
Fifth year: no discount
To use this feature just head to your Account page and set the toggle in the top left to ON.
2. Improves your Power Piggy experience
Bitrue's Power Piggy investment service offers some of the best interest rates in the industry, but the daily caps often sell out fast. If you own BTR though you can generate a VIP cap for yourself, which will allow you to invest at any time - even when the regular community caps have already sold out.
Owning BTR also increases the interest rate you receive on the majority of your coins. If you own at least $500 of BTR then you will receive approximately 3% extra from your investments. If you own at least $10,000 of BTR your interest rate increases by a full 20%!
We also provide BTR Lockup Investments, where you can use your BTR to enter into lockup investments on several mainstream coins that exceed the regular Power Piggy APRs by several percentage points.
3. Entitles you to participate in Yield Farming opportunities
DeFi mining is a complicated process where funds are staked in smart contracts to provide liqudity to third party traders, and you can receive rewards for the funds that you provide for this purpose. This staking happens on external platforms but Bitrue can help out. We regularly have opportunities opening up where you can stake your BTR to participate in mining and receive significant APYs, sometimes as much as 80% or more! Currently the DeFi mining function is only available on the Bitrue app, which can be used on Android and iOS. Just look for the DeFi Mining icon on the homepage.
4. Governance voting
Holders of BTR are now able to decide on important decisions regarding the future of the Bitrue exchange. Starting in July 2021 we allowed users to stake their BTR to vote on coins that they wanted to see tradeable on the exchange. As well as more coin listing votes, we are also planning on allowing BTR holders to vote on coins they want to invest in Power Piggy, the new features that our developers work on, and more.
BTR Statistics
The most recent info regarding BTR can be found on Coingecko. As of April 2 2022:-
Total Supply: 801,307,097.35
Circulating Supply: 388,153,105.00
Total Burned: 198,692,903
Market Cap: $114,404,246.17
Price: $0.29474
Insurance
BTR, along with XRP, is held by Bitrue for insurance purposes. If ever Bitrue were to suffer from a hack or loss of user assets, these funds would be used to replace the lost assets. More information about the insurance holdings can be found here.
Trading
BTR is now a base currency on Bitrue, meaning that you can directly trade your BTR for a variety of coins, with more pairs being added on a frequent basis. To find the list of coins that are tradeable with BTR please check the Bitrue Exchange.