Dear Bitruers,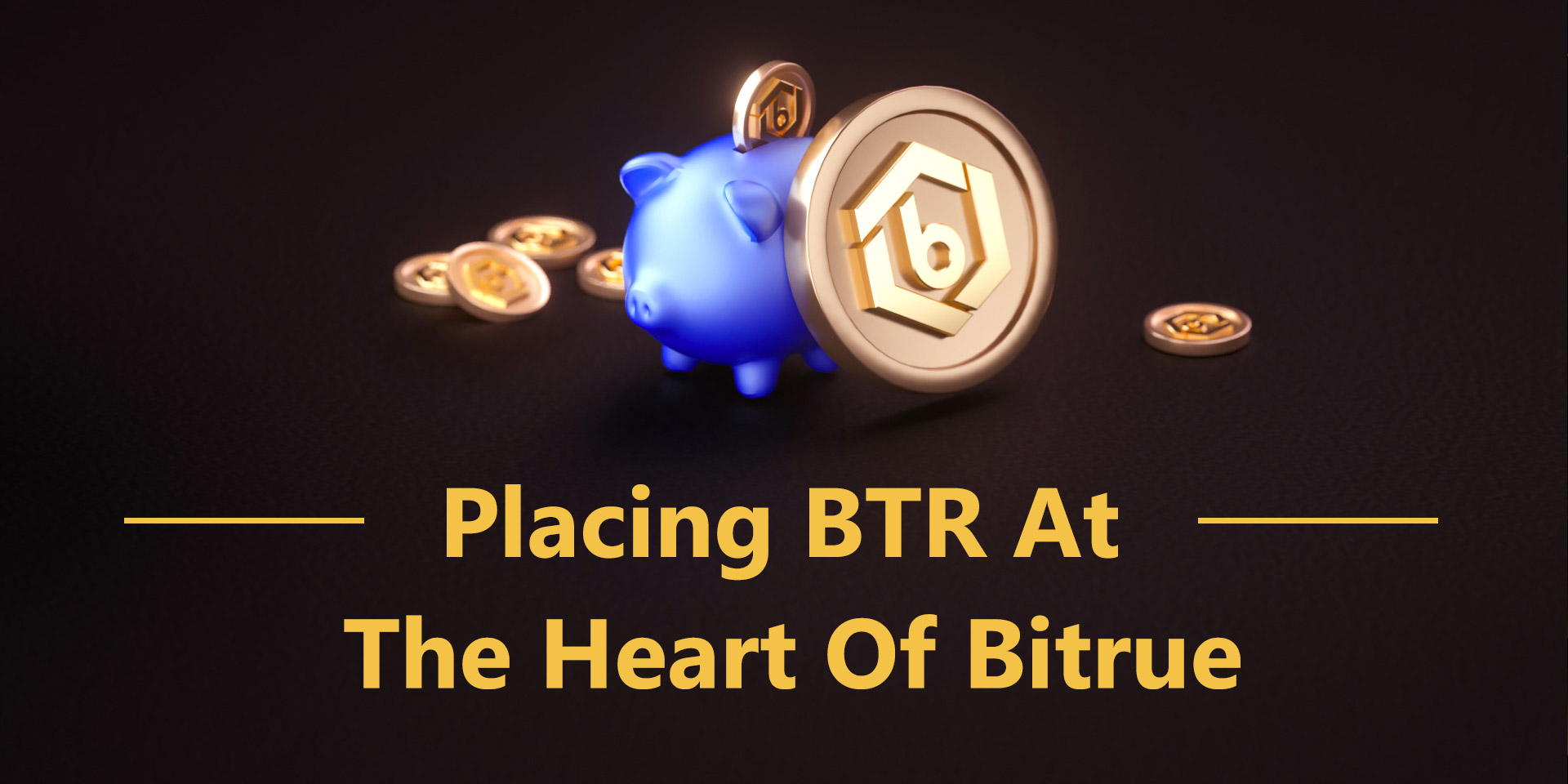 Following on from our previous announcement about the future of BTR, we are excited to give some more details today about how our platform token will be interacting with the most popular feature on Bitrue - our investment product Power Piggy.
When deliberating these changes the priority in our minds was always about how to maximize the adoption of BTR. If we are able to successfully implement strong use case for this token it will reflect in the price, and thus our supporters who have been holding BTR for a long time will be rewarded.
To sum up these changes, our new system allows us to give greater benefits to BTR holders by limiting the benefits that non-holders receive.
With that in mind, the first change to announce is that we will be removing the current community cap system from Power Piggy. For several years we have allowed all of our users (or at least the ones with quick hands) to take advantage of Power Piggy at no cost to themselves. Users have often found the process frustrating and confusing though, either not understanding how the caps work or finding that day after day they can't get their coins in quick enough. If your coins have already been invested in Power Piggy you don't need to worry - they will stay invested even after this change.
In the future the main way that users will be able to invest is by holding BTR to unlock the VIP cap feature, which we are also changing to be more straightforward. Instead of needing to hold BTR for 7-14 days, you will now only need to hold BTR for 1 full day before immediately having a VIP cap opened for you. VIP caps will also not be reset at regular intervals any more. If you wish to invest more and more using VIP caps, you will need to purchase more BTR. Each BTR will entitle you to invest the equivalent of $1 USDT in the coin of your choice.
To further encourage users to hold BTR long-term we are also recalibrating the boost percentage given by BTR alongside reducing the base rate that non-btr holders will receive. To simplify the process users will be divided into three tiers. The following is an example based on a coin that currently has a 5.3% interest rate in Power Piggy (e.g. XRP):
| | | |
| --- | --- | --- |
| Tier | Relative Rate | Absolute Rate |
| Gold ( > 40,000 BTR) | Silver rate +1% | 6.30% |
| Silver (2,000 - 40,000 BTR) | Equal to current Power Piggy rate | 5.30% |
| Basic (< 2000 BTR) | Lower compared to current Power Piggy rate | ?% |
Finally, to attract more users to our platform and to also assist users in getting to grips with how Power Piggy works, we will give any newly registered accounts who join when the new systems are in place an introductory cap equivalent to $2,000. Any users found to be creating multiple accounts to exploit this system will have their principal assets returned to them and will then have all their accounts banned from the Bitrue platform.
Everything listed here is still subject to change, but we are anticipating that the first of these changes will be going into effect in April.
We believe that these changes can give all of our users more confidence in Bitrue and BTR for the future!