Dear Bitruers,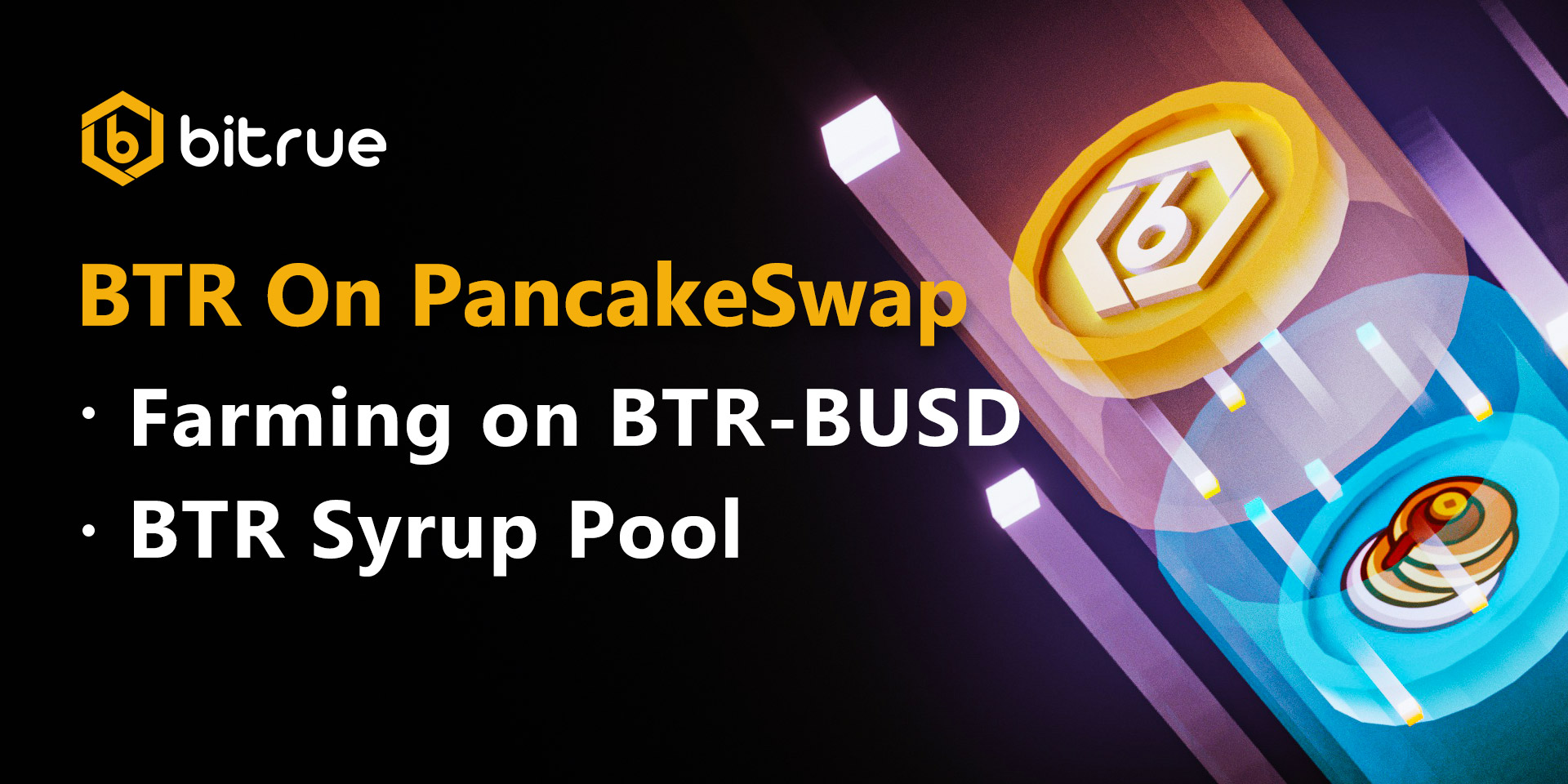 Bitrue and PancakeSwap are collaborating to bring you two exciting events starting tomorrow, May 18!
First of all, the BTR-BUSD pair on PancakeSwap is being added to their Farming program. This means that anybody who owns the BTR-BUSD LP token will be able to stake these LP tokens in order to generate CAKE for themselves.
The process of generating LP tokens is a little complicated, so we've published a guide right here that you can check to see how to get started using services like MetaMask and ultimately end up with the token in your wallet. Be careful though, this guide covers the process of generating a BTR-USDT LP token, while this particular event is for BTR-BUSD LP tokens. This farm will be available for a minimum of three months and is a great way to earn passive CAKE while also supporting the DeFi ecosystem.
To take part just look for the BTR-BUSD farm on this page when it launches. The APR may reach as high as 210% on this farm, however the exact rate is not fixed.
With your excess CAKE you can also take part in our second event - you can stake CAKE to earn BTR in the PancakeSwap syrup pools. It's very simple, just take your CAKE and just choose to stake it in the syrup pool that will show up here at launch time. This syrup pool will be available for approximately two months and the APR can fluctuate, be sure to check the return regularly.
Both of these events will be launching tomorrow, May 18th, around midday UTC. Keep an eye out on our Twitter page where we'll update everybody as soon as they go live.