Dear Bitruers,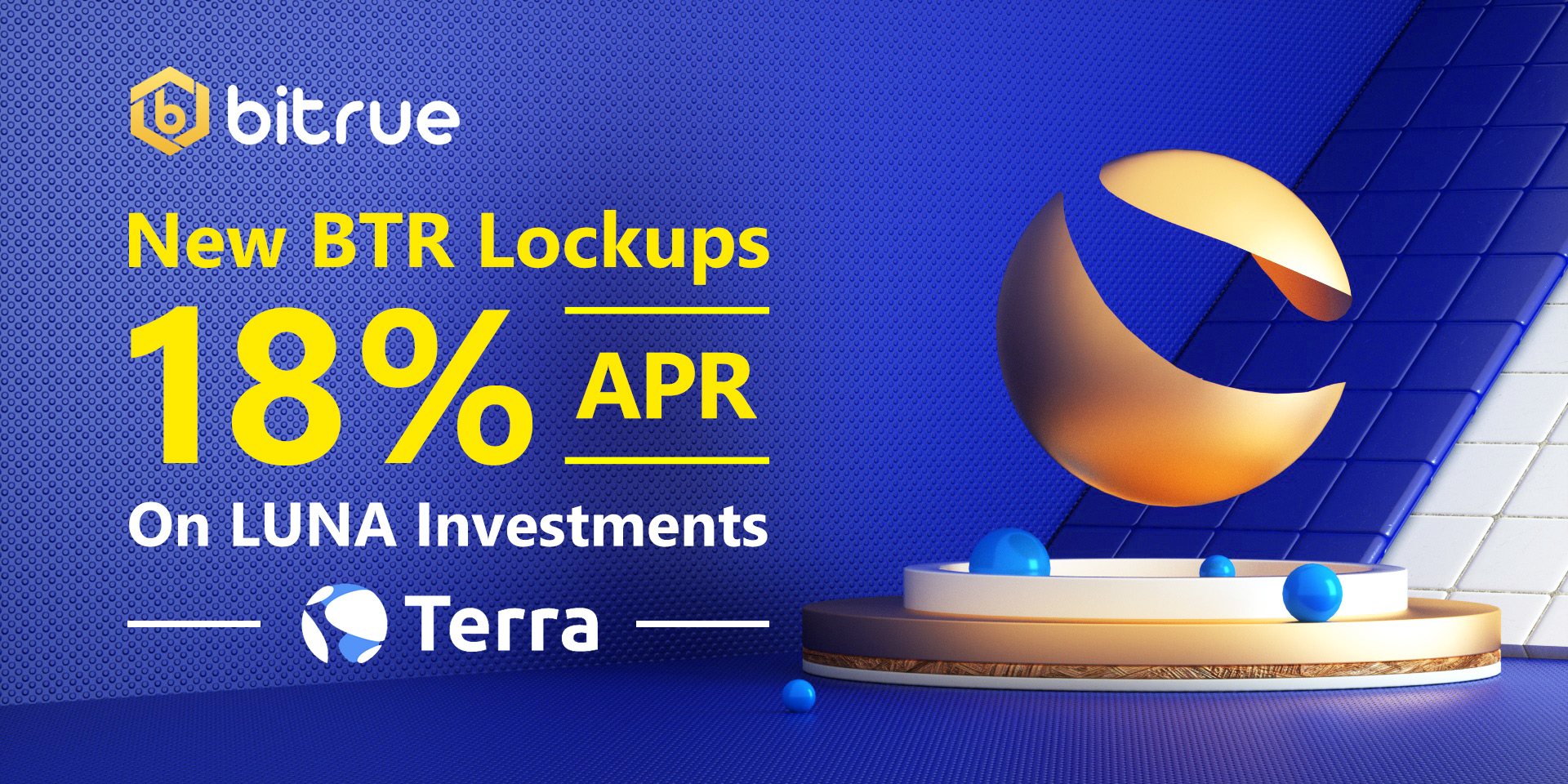 LUNA came to Bitrue more than a year and a half ago, and at that time we were very excited to work with a very new project that we felt was bursting with potential. Since then it has had an ROI of 1,500% - not bad! We are excited today to be able to bring you a brand new set of BTR lockup investments, where you can put your BTR to use in locking your LUNA for 30 days and receive an interest rate of 18% APR. The BTR that you used to invest will also be generating interest at 7.3% APR for you alongside your LUNA.
The lockup opportunity will start on April 12th at 10:00 UTC, and will show up on our Lockup Investments page.
If you don't yet have these coins in your account then don't worry, it's easy to trade for them on Bitrue. Just follow the links to make your purchases of LUNA and BTR.
We will be bringing you many more ways to get extra value out of your BTR very soon!