Dear Bitruers,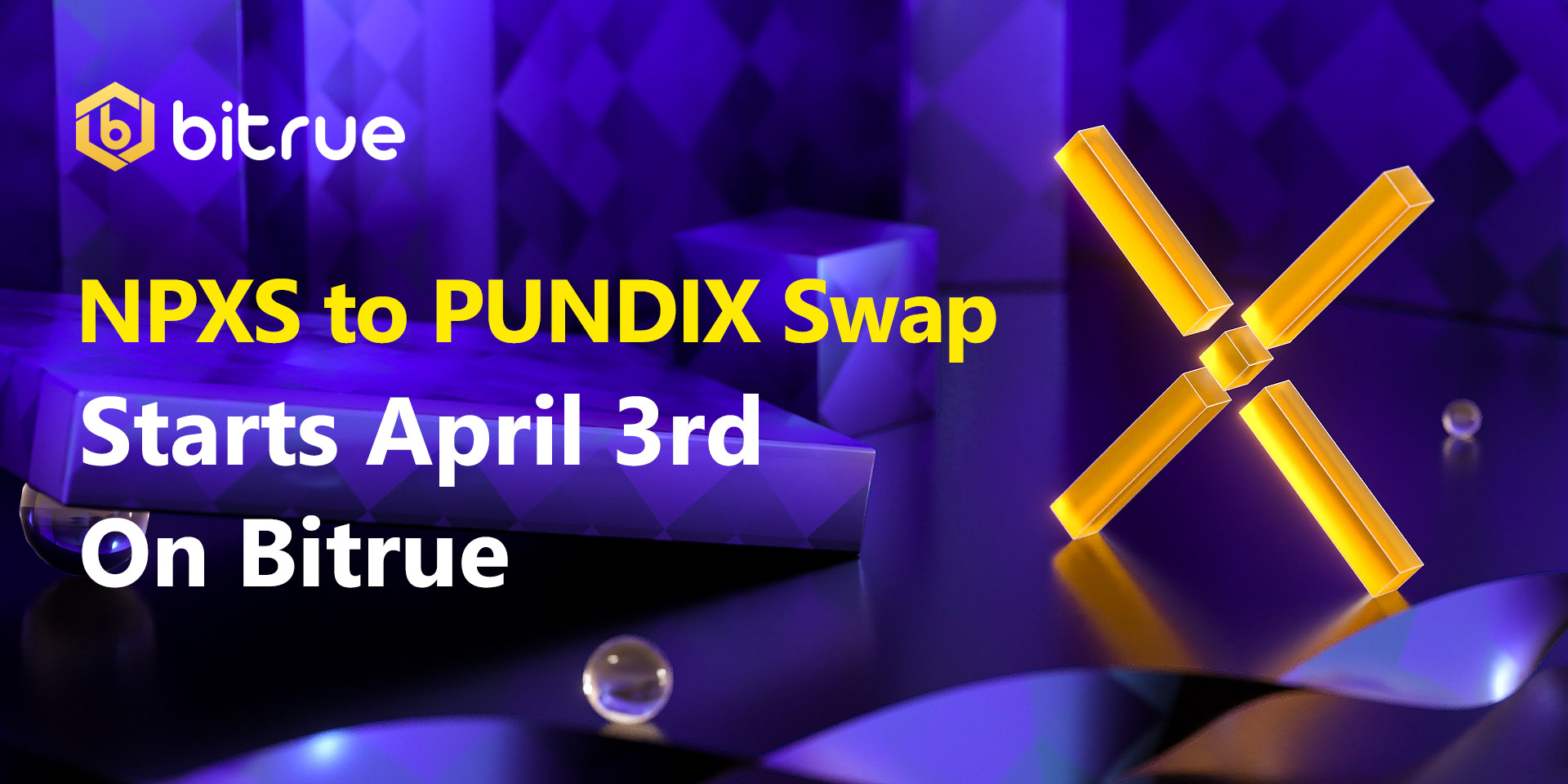 We previously promised that we would be undertaking the token swap for NPXS into PUNDIX. We now have more information about this swap to share with you. For background information, please see the official announcement from the PUNDIX team.
Deposits and withdrawals for NPXS on Bitrue will be disabled on April 3rd at 10:00 UTC. As soon as deposits go offline, your existing NPXS wallet address will effectively become invalid. Please do NOT deposit any coins to that address after this time. For your own safety and to avoid any close calls, it will be best for you to finish your deposits several hours in advance.
Trading for NPXS will be taken offline one day later, on April 4th at 10:00 UTC. The pairs will be retired permanently and any open orders will be automatically cancelled.
Also on April 4th at 14:00 UTC we will take the NPXS Power Piggy temporarily offline. During this time you will not be able to unfreeze the coins, and the interest generation for these coins will be paused. When the swap has been completed the NPXS in Power Piggy will have been swapped into PUNDIX.
The swap ratio of NPXS to PUNDIX is 1000:1. The actual overall value of your holdings will not change despite the change in the number of coins in your portfolio.
On April 9th at 10:00 UTC the swap will be complete and we will launch new PUNDIX trading pairs, which will be replacements for the previous NPXS pairs (PUNDIX/XRP; PUNDIX/ETH; PUNDIX/USDT). Power Piggy for PUNDIX will be launched later on the 9th, at 14:00 UTC - any NPXS you had in the Power Piggy will have been swapped and will be in the PUNDIX Power Piggy. The APR will be unchanged.
Once we are satisfied that all of the above has been completed successfully we will open deposits and withdrawals for PUNDIX, and announce that the process has been completed. Please note again - your wallet address for PUNDIX deposits will be different from your previous address for NPXS.
Thank you very much for your cooperation here.