Dear Bitruers,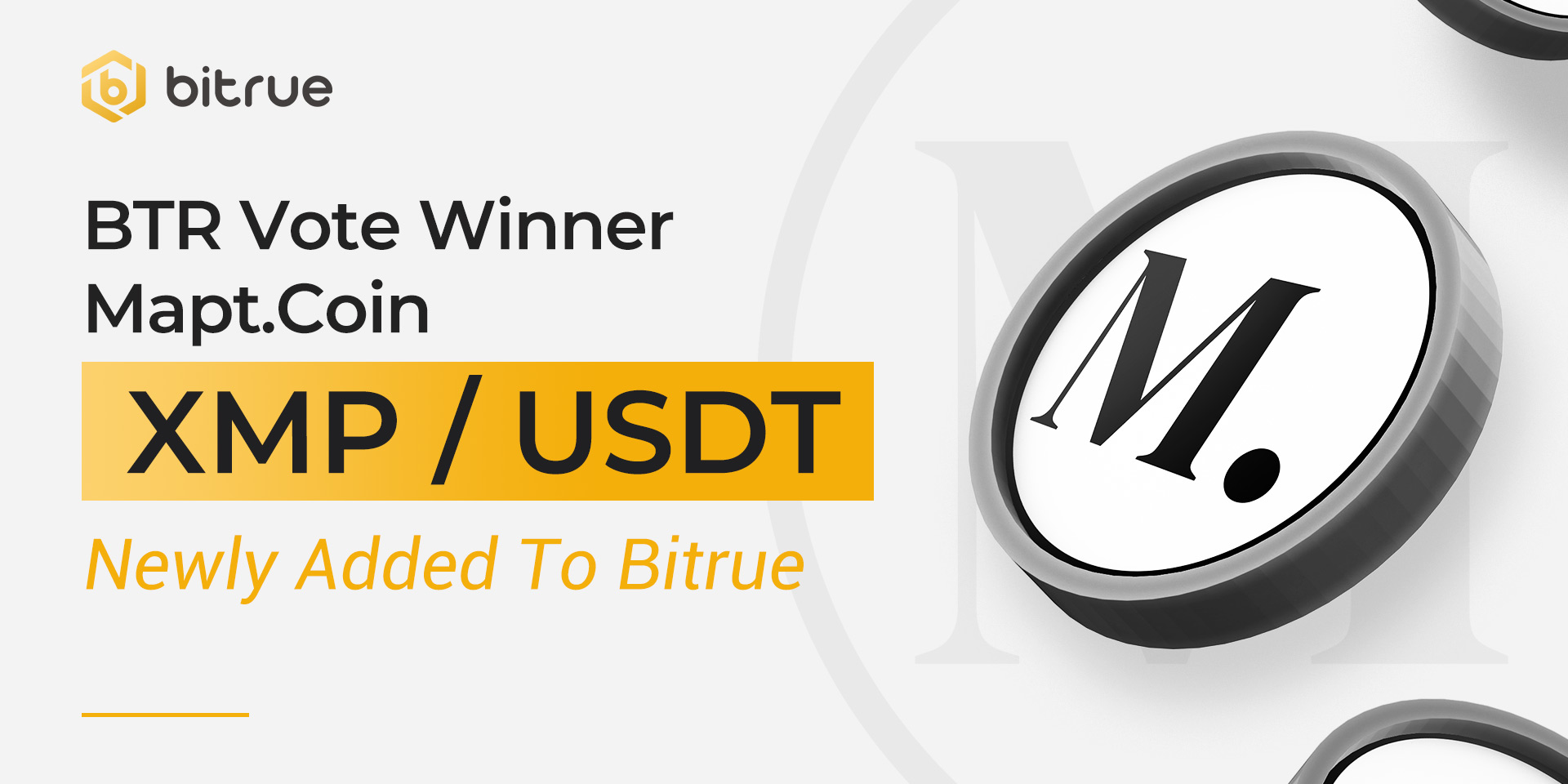 After successfully passing through our BTR Vote process,Mapt.Coin (XMP) is coming to Bitrue today!
Mapt.Coin (XMP):Our token, XMP, will be utilised across the full range of the Mapt. projects, thus creating usage and utility. Our aim is to become the main cryptocurrency within the renewable energy space. The combined market cap of the jurisdictions Mapt. ODL will be creating and selling energy exceed £30billion. Mapt. are also in the process of creating Europe's first green index compliant blockchain which will sit on a 150 MW renewable energy site in Scotland. XMP is also the native currency within the Mapt. NFT platform. Our NFT platform is a unique marketplace and the first of its kind that not only enables creators to mint NFT's but also enables Creators to directly contract with Influencers inside our platform to promote. This methodology will democratise Influencers and overhaul their current revenue model from paid per post to a perpetual earning cycle every time and NFT is sold, similar to a royalty.
Deposits for this coin (XRPL Network Supported) have already been enabled, so if you are an existing holder of this coin you can ready for when trading starts on a USDT pair at 12:00 UTC on Apr 29. Withdrawals for this coin will be enabled approximately 24 hours after trading begins.