Dear Bitruers,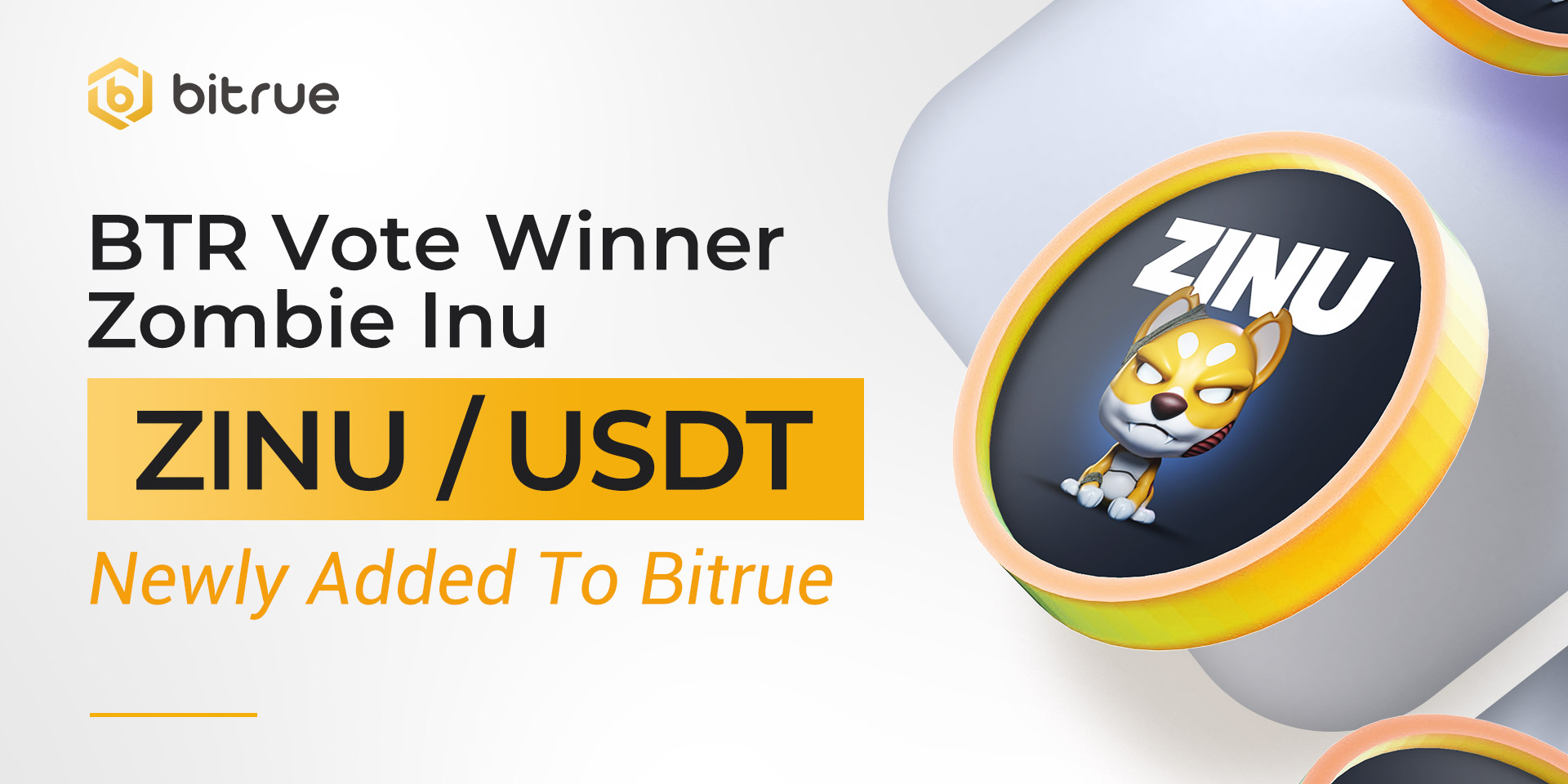 After successfully passing through our BTR Vote process,Zombie Inu (ZINU) is coming to Bitrue today!
Zombie Inu (ZINU):Zombie Inu revolves around Zinu, a twisted Shiba Inu infected with a rare disease that transformed him into a Zombie dog! This tiny, yet powerful inu is traveling around the blockchain infecting humans and turning them into half-zombie / half-inu hybrids. These zombies are spreading and growing the ZombieMob.We created $ZINU token to feature a myriad of utilities: including its ability to be used across multiple chains, give $ZINU holders unparalleled access to ultra-rare digital assets, and give our community a proprietary platform to interact unlike any other within cryptocurrency.
Deposits for this coin (ERC20 Network Supported) have already been enabled, so if you are an existing holder of this coin you can ready for when trading starts on a USDT pair at 10:00 UTC on Mar 30. Withdrawals for this coin will be enabled approximately 24 hours after trading begins.