Dear Bitruers,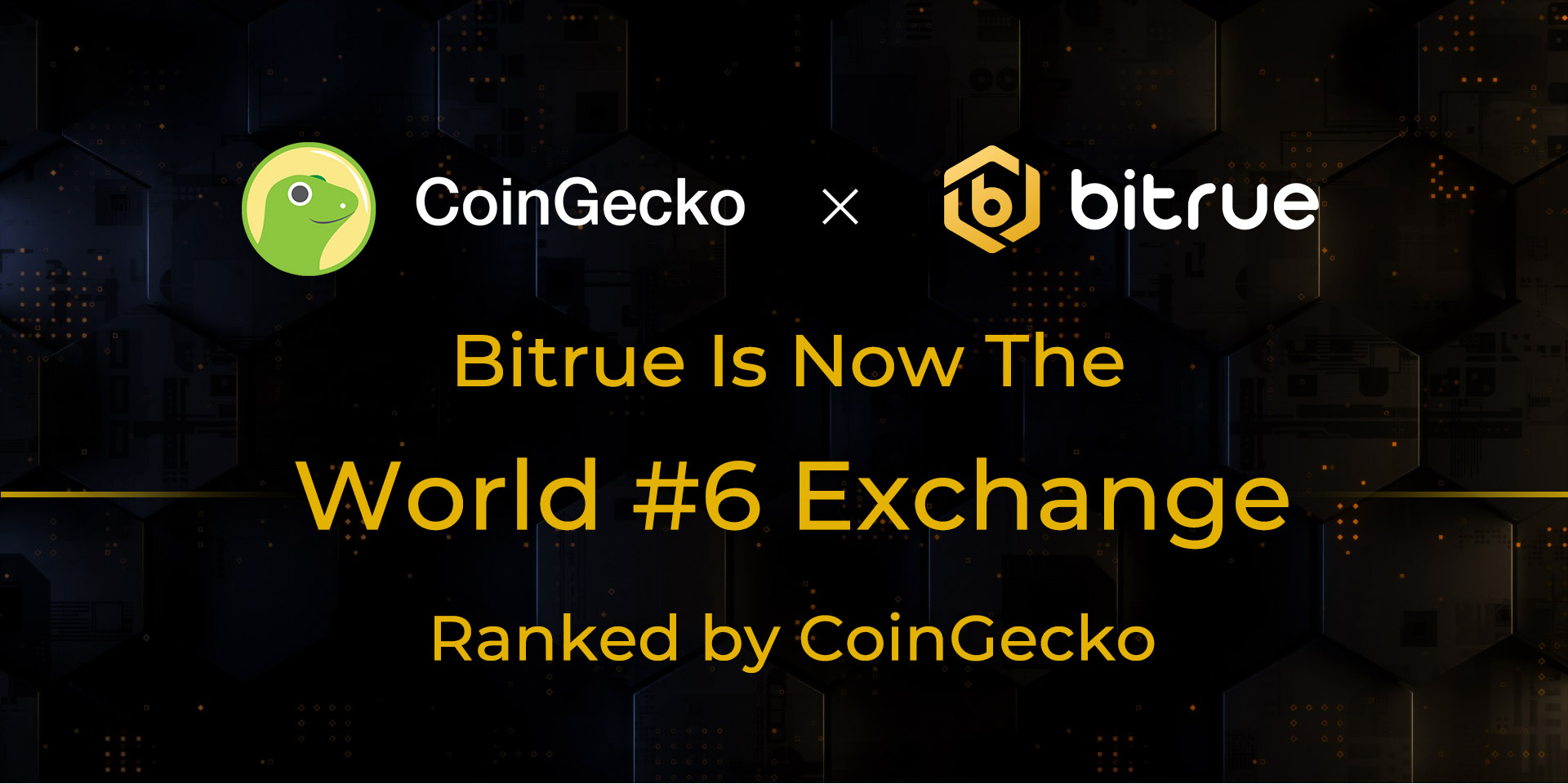 CoinGecko
is trusted by millions of users and media outlets around the world to provide unbiased and reliable data about various cryptocurrency projects, including the status of hundreds of cryptocurrency exchanges.
It was only 6 months ago that we
reached the #13 spot
, yet since that time we have been working hard behind the scenes to bring to fruition a wide range of partnerships and plans to accelerate our presence in the industry.
Last month we added
Cardano ADA as a new base pair
to Bitrue, which was just the latest step in our storied history of support for Cardano. From open source code contributions to the Cardano ecosystem, to being the first exchange in the world to support Cardano native assets, more and more ADA traders are coming to Bitrue every day. With new pairs being added at the same time the number of users who trade in ADA on Bitrue has tripled within the last two months.
A lot of effort has also been put into supporting USDC, an asset backed stablecoin pegged to the US Dollar. We have an article available for reading
here
detailing our multiple network support and investment rates, and we've also progressively added more USDC trading pairs over time, with more than 70 now supported. Bitrue is the #1 exchange for USDC support!
In a similar fashion we've also just today launched
TerraUSD UST as the newest base currency
on Bitrue! Over 70 pairs are available on day 1 and we'll have more coming all the time, we are very happy to continue to support Terraform Labs, whose ultra-popular LUNA coin actually made its world debut on Bitrue back in 2019!
We have also been investing in young companies that we believe will be market leaders in their respective verticals in the upcoming years as cryptocurrencies continue to become more mainstream. The first of these investments was announced recently when we revealed
our investment into WingRiders
, a Cardano based DEX which has also received funding from leading cryptocurrency investment and incubator firms such as Animoca Brands.
BTR will continue to be at the heart of our developments as we continue growing. Even in bear markets we are seeing people holding on to their
BTR for its utility as the world's first Yield Token
- a token designed exclusively for maximizing the investment potential of your portfolio. With leading investment rates in
Power Piggy
, unbeatable
Yield Farming
opportunities, and the potential to get in on the ground floor of moonshots in
BTR Votes
, BTR becomes more appealing day by day! We'll continue adding more utility to it in 2022.
Thank you to everyone who has been lending us their support over the last 4 years. We'll continue to grow and hope to pierce into the top 3 exchanges before long!