Dear Bitruers,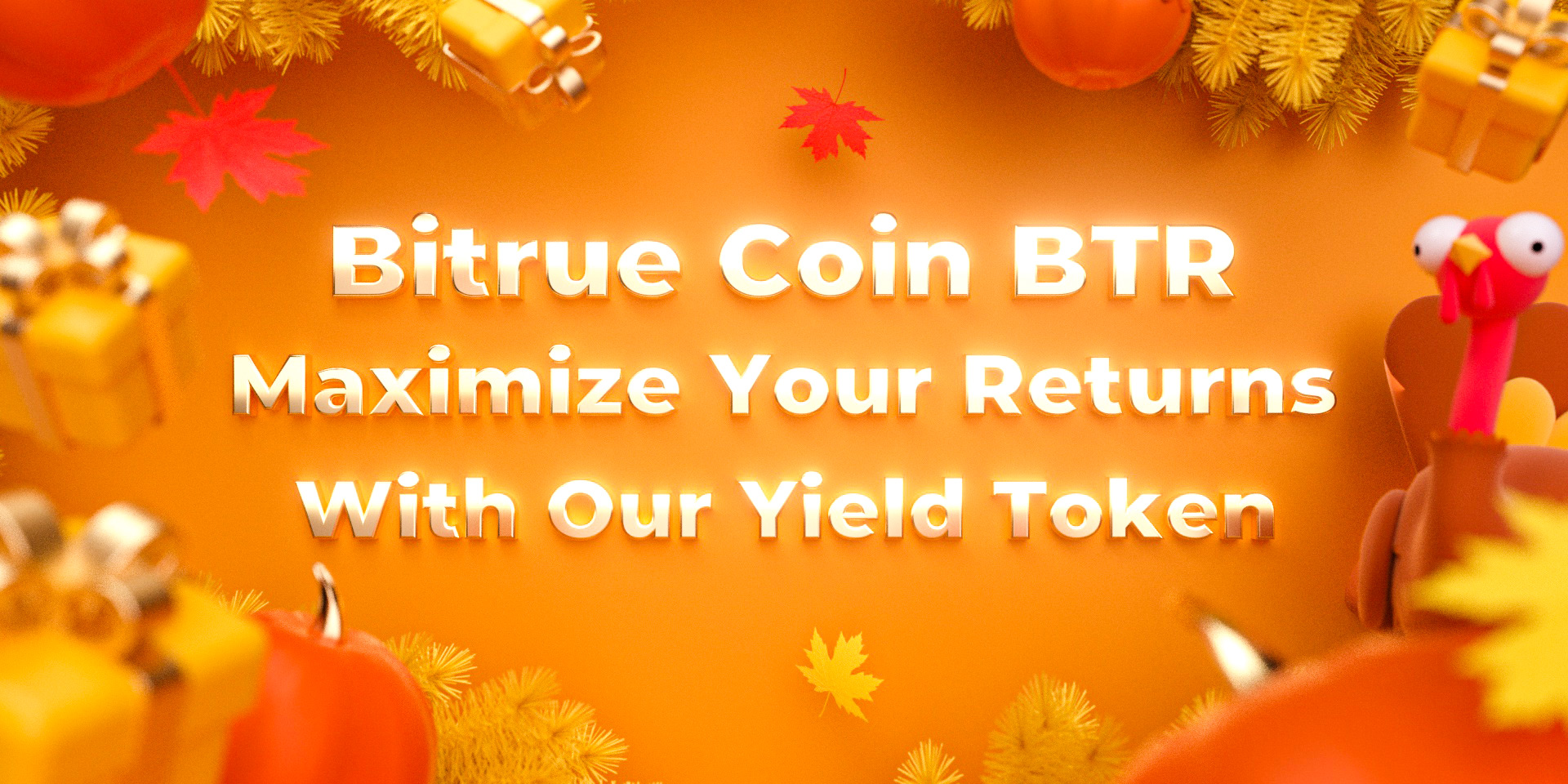 Thanksgiving gives us an opportunity to look around at the people who are by our side and reflect on the joys and benefits that they've given to us. We are very thankful to the hundreds of new projects who either partnered with us this year or who have been with us for a while already. And we are of course most thankful to the legions of supporters on Twitter and elsewhere who have been standing by us for years.
We're also starting to look ahead to 2022 and see what we can achieve. We're very confident that we'll become a top 10 exchange in short order now that we're able to identify and bring high value projects to Bitrue as fast as possible. We've already unearthed some amazing opportunities on Bitrue in the past with the likes of GALA from Gala Games (2,000x in one year) and LUNA from Terraform Labs (90x) which blossomed into leaders of the metaverse and DeFi industries respectively.
Right now we have several new projects being added per day, whether that's via the BTR Vote or whether they got discovered by the Bitrue team members. But there are exciting projects popping up at a faster rate all the time, and every day we hear hundreds of recommendations from our community to list something new.
So here's our goal - we'll be the exchange that all users can trust to provide access to the widest range of high-quality promising projects in the world, allowing all of our users the opportunity to find the next 100x coin without having to dig them up on obscure DEXs and pay outrageous fees. We'll very soon reach at least 7 new coins listed per day and continue going up from there.
Supporting these new listings will be a new Yield Farming hub where you can easily find opportunities to use your BTR to earn new sources of high return yields on new and old projects. We want to spread the message that Bitrue Coin BTR is the world's first Yield Token.
What do we mean by Yield Token? Simply put, it's the key item needed to unlock different types of investments that fit your own personal investment strategy. It's needed for accessing the staking rewards of bringing young experimental projects to Bitrue via the BTR Vote. It's needed to take part in BTR Lockup services. It's needed for getting the best rates on Power Piggy to maximize your passive income, with daily payouts and no lockup period. In short - it's a token designed explicitly to maximize your yield.
At the heart of all our developments is BTR. Returning value to those of you supporting us through your BTR holdings is, and will always remain, our priority.
Happy Thanksgiving from the Bitrue Team <3