Dear Bitruers,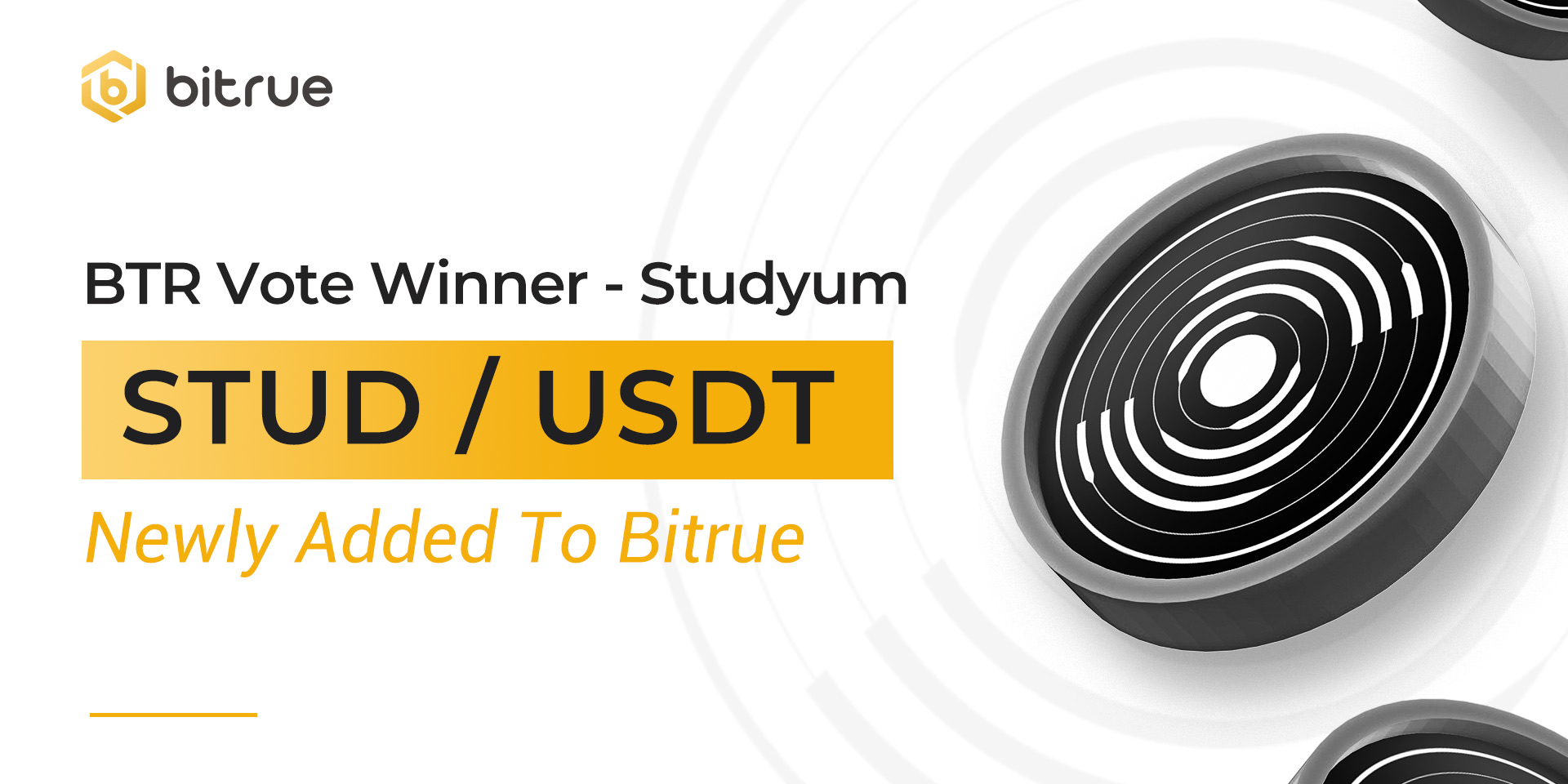 After successfully passing through our BTR Vote process,Studyum (STUD) is coming to Bitrue today!
Studyum (STUD):The next-generation SaaS learning experience platform, combining StudML [Studyum Machine Learning], facial micro-expression analysis, 3D volumetric representation of celebrities, with NFTfi trading, all on the blockchain.
Deposits for this coin (BEP20 Network Supported) have already been enabled, so if you are an existing holder of this coin you can ready for when trading starts on a USDT pair at 10:00 UTC on Mar 23. Withdrawals for this coin will be enabled approximately 24 hours after trading begins.