Dear Bitruers,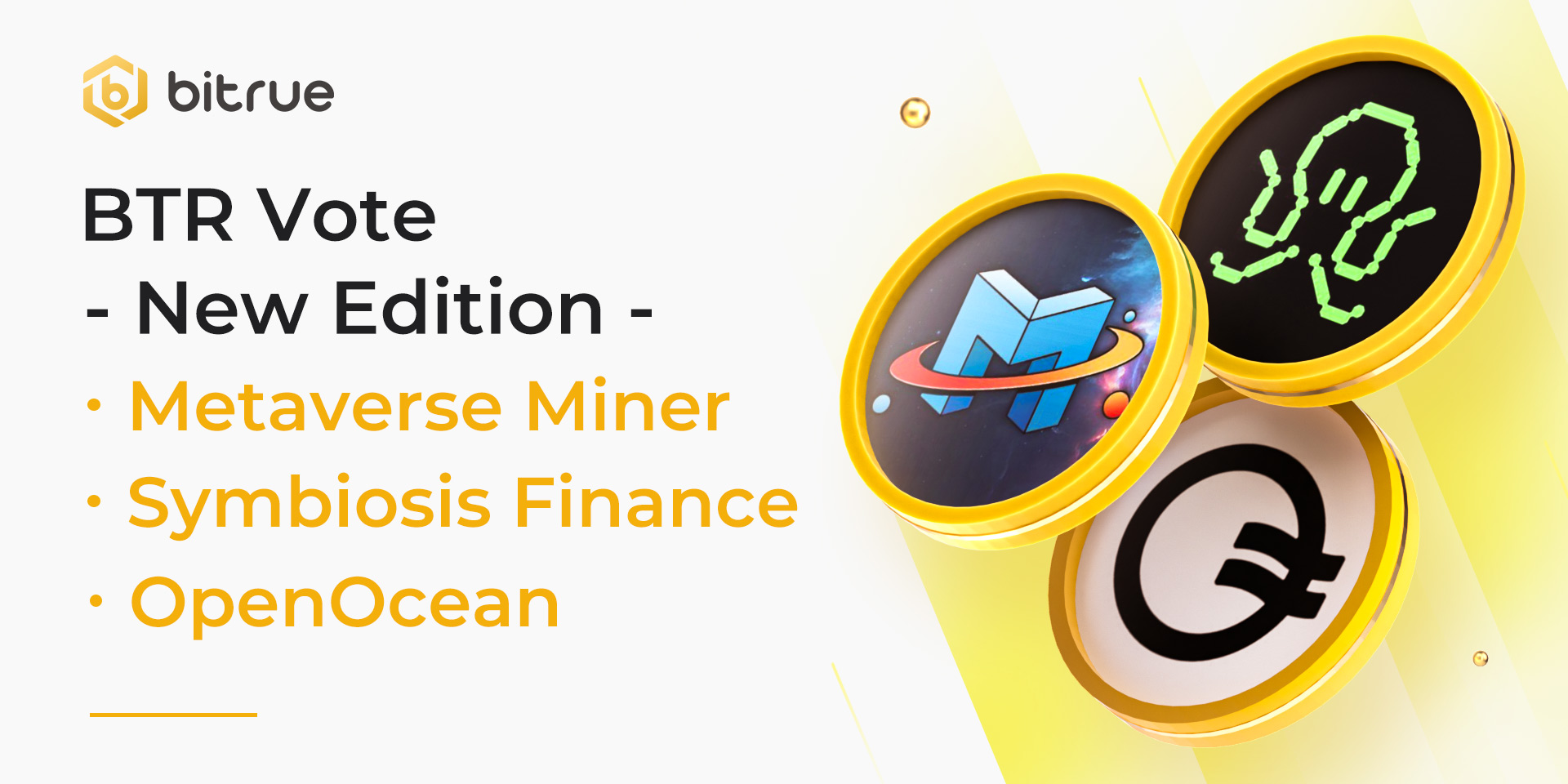 Starting today, Dec 17 at 11:00 UTC, we will have a new round of BTR Voting going live, where you can bring more projects to Bitrue using your BTR holdings! These days we're not the ones who decide which coins come to the Bitrue exchange - you are!
If you want to support any of these three tokens and see them trading on Bitrue, you will need to stake your BTR to make it a reality. In total a project will need a cumulative total of 1,000,000 BTR staked in support from the entire community within 24 hours.
The three projects that you can support are, in no particular order:
Metaverse Miner (META) : MetaverseMiner is an ecosystem with the characteristics of "low energy consumption", "low investment" and "continuous income". It uses terminal controllers to obtain various primitive energies in unfamiliar galaxies, and links "Metaverse" to Every human planet.
OpenOcean (OOE) : OpenOcean is the DeFi & CeFi full aggregator. OpenOcean finds the best price, no additional fees, and lowest slippage for traders on aggregated DeFi and CeFi by applying a deeply optimized intelligent routing algorithm. Besides the aggregation of swaps, OpenOcean will continue to aggregate derivative, yield, lending, and insurance products and launch its own combined margin products and intelligent wealth management service. OpenOcean also provides API and arbitrage tools for users to do arbitrage transactions automatically.
Symbiosis Finance (SIS) : Symbiosis Finance is a multi-chain liquidity protocol that aggregates exchange liquidity across all Ethereum virtual machine (EVM) and non-EVM compatible blockchains.
Unlike before, there will be no staking rewards for participating in this vote, your support will be purely for the love of these projects. Deposits for these three coins are available now, and the projects who win the BTR vote will start trading with USDT pairs very soon. Withdrawals will be enabled approximately 24 hours after trading begins or if the project fails the BTR vote.
BTR Voting is available in the Bitrue app, available to download on both Android and iOS, or use the newly launched web version. Just tap on the BTR Vote icon on the homepage, then select the coin that you wish to support. If you want to maximize your rewards and support new projects as much as possible, you can purchase BTR on the Bitrue exchange.