Dear Bitruers,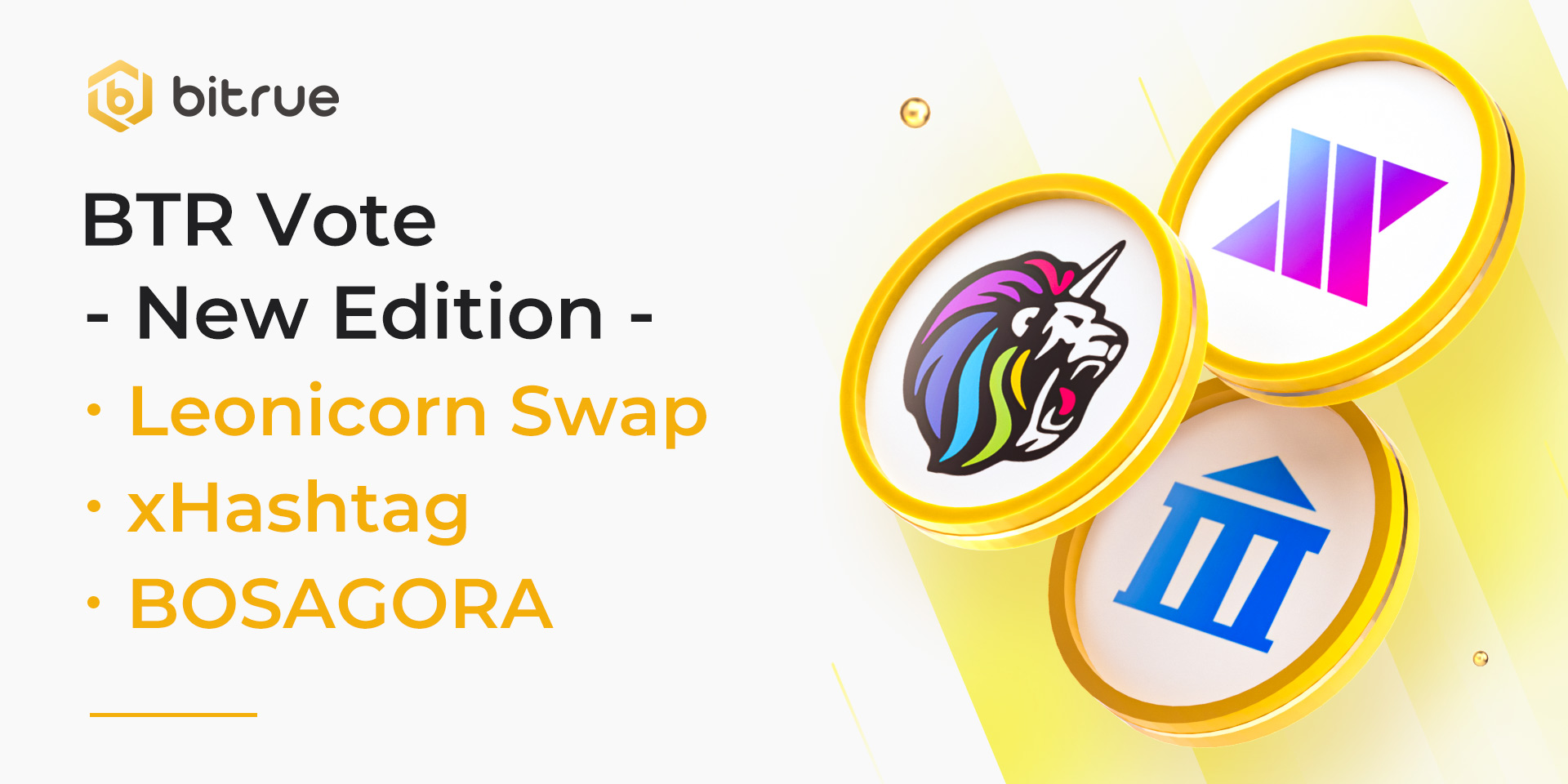 Starting today, Dec 14 at 11:00 UTC, we will have a new round of BTR Voting going live, where you can bring more projects to Bitrue using your BTR holdings! These days we're not the ones who decide which coins come to the Bitrue exchange - you are!
If you want to support any of these three tokens and see them trading on Bitrue, you will need to stake your BTR to make it a reality. In total a project will need a cumulative total of 1,000,000 BTR staked in support from the entire community within 24 hours.
The three projects that you can support are, in no particular order:
BOSAGORA (BOA) :BOSAGORA aims to establish a decentralized, censorship-resistant blockchain platform where stakers (part of the congress) can decide on what projects to support through a democratic decision-making process. BOSAGORA pursues the goals of democracy, legitimacy, fairness, transparency, and efficiency.
xHashtag(XTAG) : xHashtag is DAO for the FutureOfWork that helps Communities grow by engaging in Play2Earn. It functions as a platform that connects individuals with Web3 projects, providing individuals with an earning opportunity for completing on-chain and off-chain microtasks and helping these projects to accelerate growth through rewards.
Leonicorn Swap(LEOS) : Leonicorn Swap is a decentralized exchange (DEX) built and running on the Binance Smart Chain (BSC). The decentralized exchange introduces to the cryptocurrency industry new and advanced features that let Leonicorn Swap users earn and win tokens. Among the notable features include operating based on the Automated Market Makers (AMM) model and a non-fungible token (NFT) marketplace.
Unlike before, there will be no staking rewards for participating in this vote, your support will be purely for the love of these projects. Deposits for these three coins are available now, and the projects who win the BTR vote will start trading with USDT pairs very soon. Withdrawals will be enabled approximately 24 hours after trading begins or if the project fails the BTR vote.
BTR Voting is available in the Bitrue app, available to download on both Android and iOS, or use the newly launched web version. Just tap on the BTR Vote icon on the homepage, then select the coin that you wish to support. If you want to maximize your rewards and support new projects as much as possible, you can purchase BTR on the Bitrue exchange.