Dear Bitruers,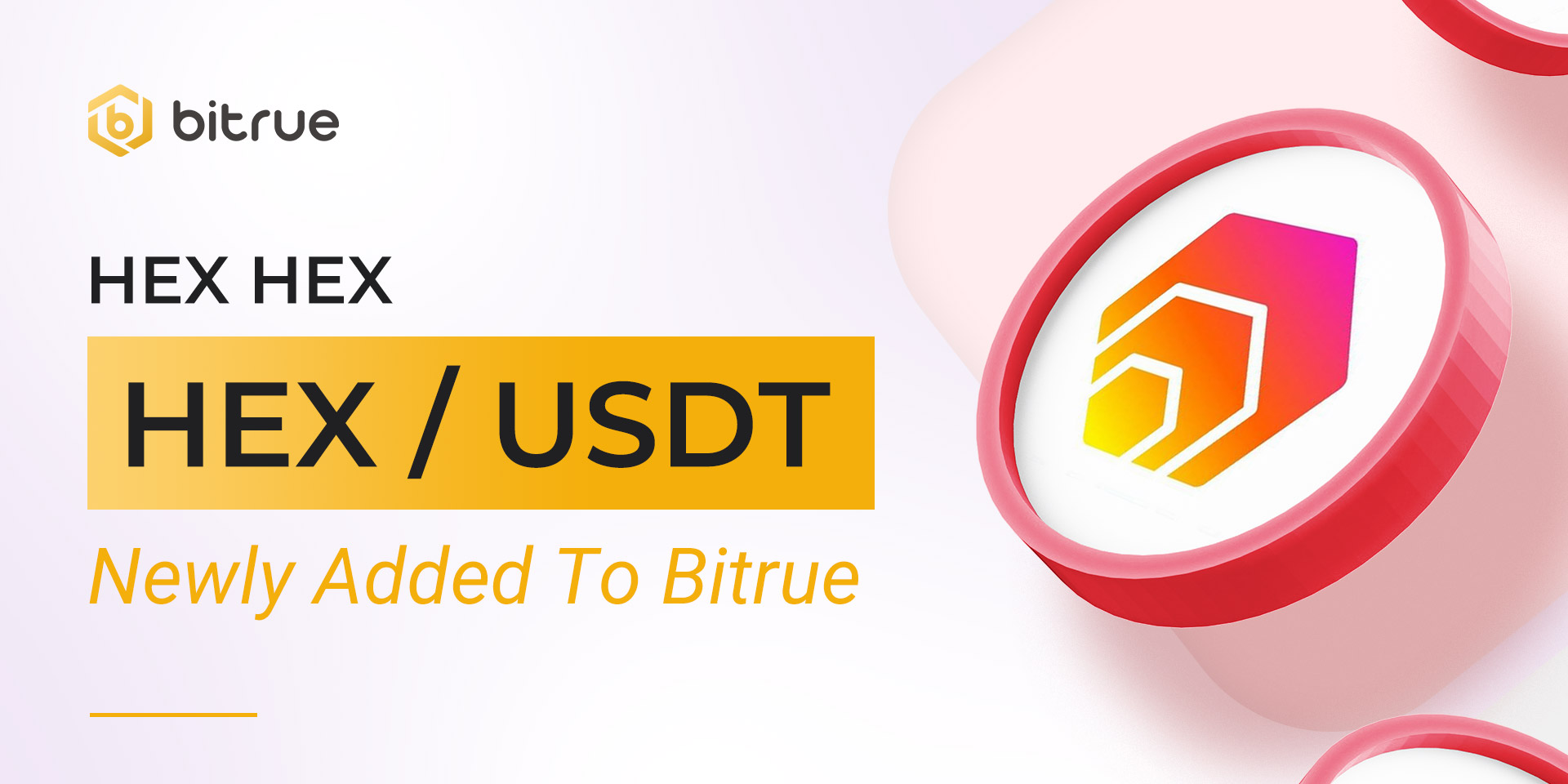 After successfully passing through our BTR Vote process, HEX(HEX) is coming to Bitrue today!
HEX(HEX) : HEX is an ERC20 token launched on the Ethereum network. HEX is designed to be a store of value to replace the Certificate of Deposit as the blockchain counterpart of that financial product used in traditional financial markets. HEX is also designed to leverage off the emerging DeFi (Decentralised Finance) ecosystem in cryptocurrencies within the Ethereum network.
Deposits for this coin (ERC20 Network Supported ) have already been enabled, so if you are an existing holder of this coin you can deposit now and be ready for when trading starts on a USDT pair at 10:30 UTC on Dec 7. Withdrawals for this coin will be enabled approximately 24 hours after trading begins.