Dear Bitruers,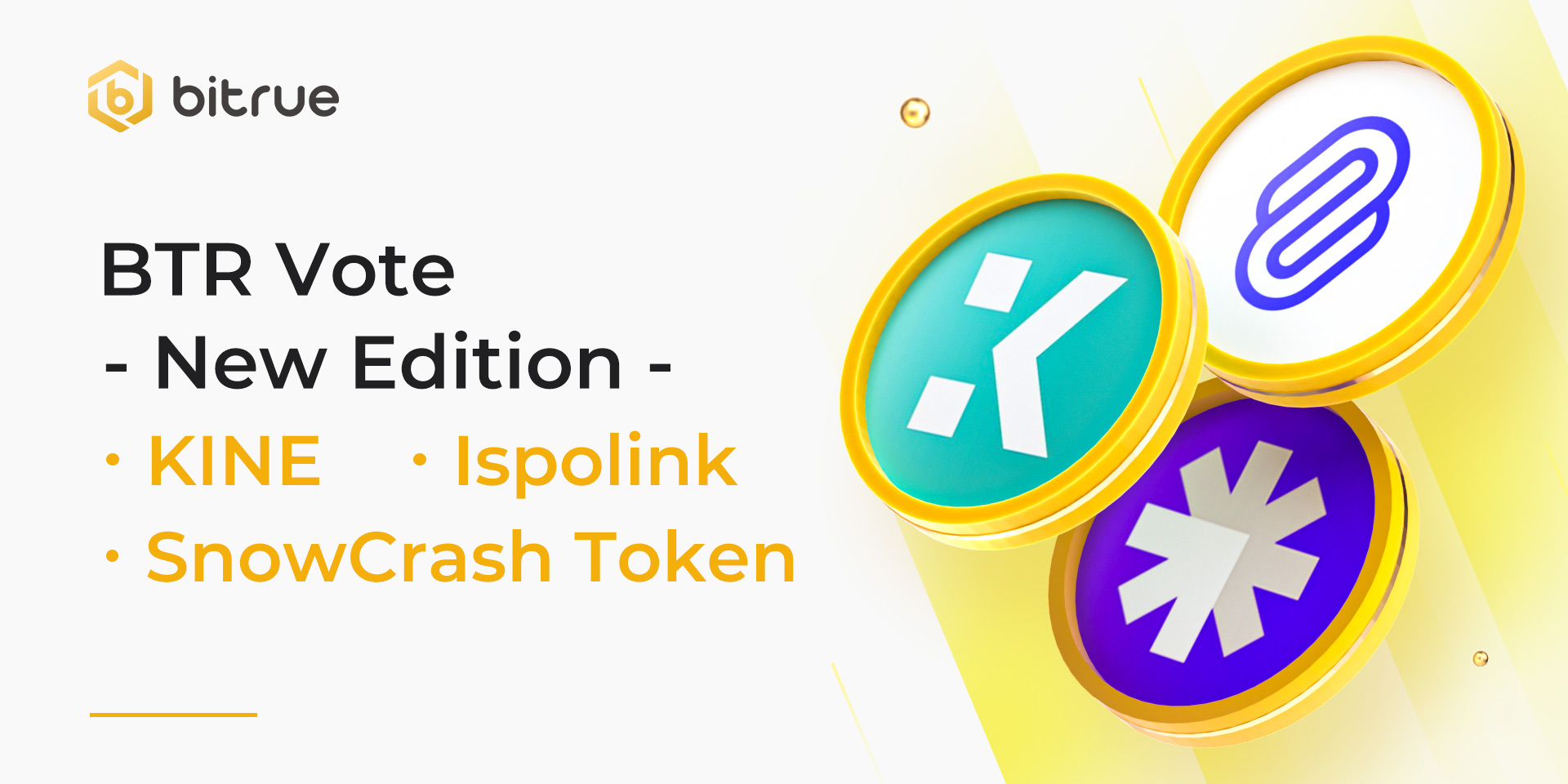 Starting today, Dec 7 at 11:00 UTC, we will have a new round of BTR Voting going live, where you can bring more projects to Bitrue using your BTR holdings! These days we're not the ones who decide which coins come to the Bitrue exchange - you are!
If you want to support any of these three tokens and see them trading on Bitrue, you will need to stake your BTR to make it a reality. In total a project will need a cumulative total of 1,000,000 BTR staked in support from the entire community within 24 hours.
The three projects that you can support are, in no particular order:
Ispolink(ISP): Ispolink is a novel cross-chain platform for developers powered by Binance Smart Chain and Polygon's layer 2 scaling technology. Ispolink empowers blockchain firms to source seamlessly industry-leading talents with internal AI-powered algorithms.
KINE(KINE): Kine is a decentralized protocol which establishes general purpose liquidity pools backed by a customizable portfolio of digital assets. The liquidity pool allows traders to open and close derivatives positions according to trusted price feeds, avoiding the need of counterparties. Kine lifts the restriction on existing peer-to-pool (aka peer-to-contract) trading protocols, by expanding the collateral space to any Ethereum-based assets and allowing third-party liquidation.
SnowCrash Token (NORA): SnowCrash DAO is a native virtual company in MetaVoxel. MetaVoxel is a fully decentralized world (Metaverse) inspired by Minecraft and constructed by infinite voxels. MetaVoxel is controlled via the DAO. Via the DAO, you decide and vote on how the world works.
Unlike before, there will be no staking rewards for participating in this vote, your support will be purely for the love of these projects. Deposits for these three coins are available now, and the projects who win the BTR vote will start trading with USDT pairs very soon. Withdrawals will be enabled approximately 24 hours after trading begins or if the project fails the BTR vote.
BTR Voting is available in the Bitrue app, available to download on both Android and iOS, or use the newly launched web version. Just tap on the BTR Vote icon on the homepage, then select the coin that you wish to support. If you want to maximize your rewards and support new projects as much as possible, you can purchase BTR on the Bitrue exchange.