Dear Bitruers,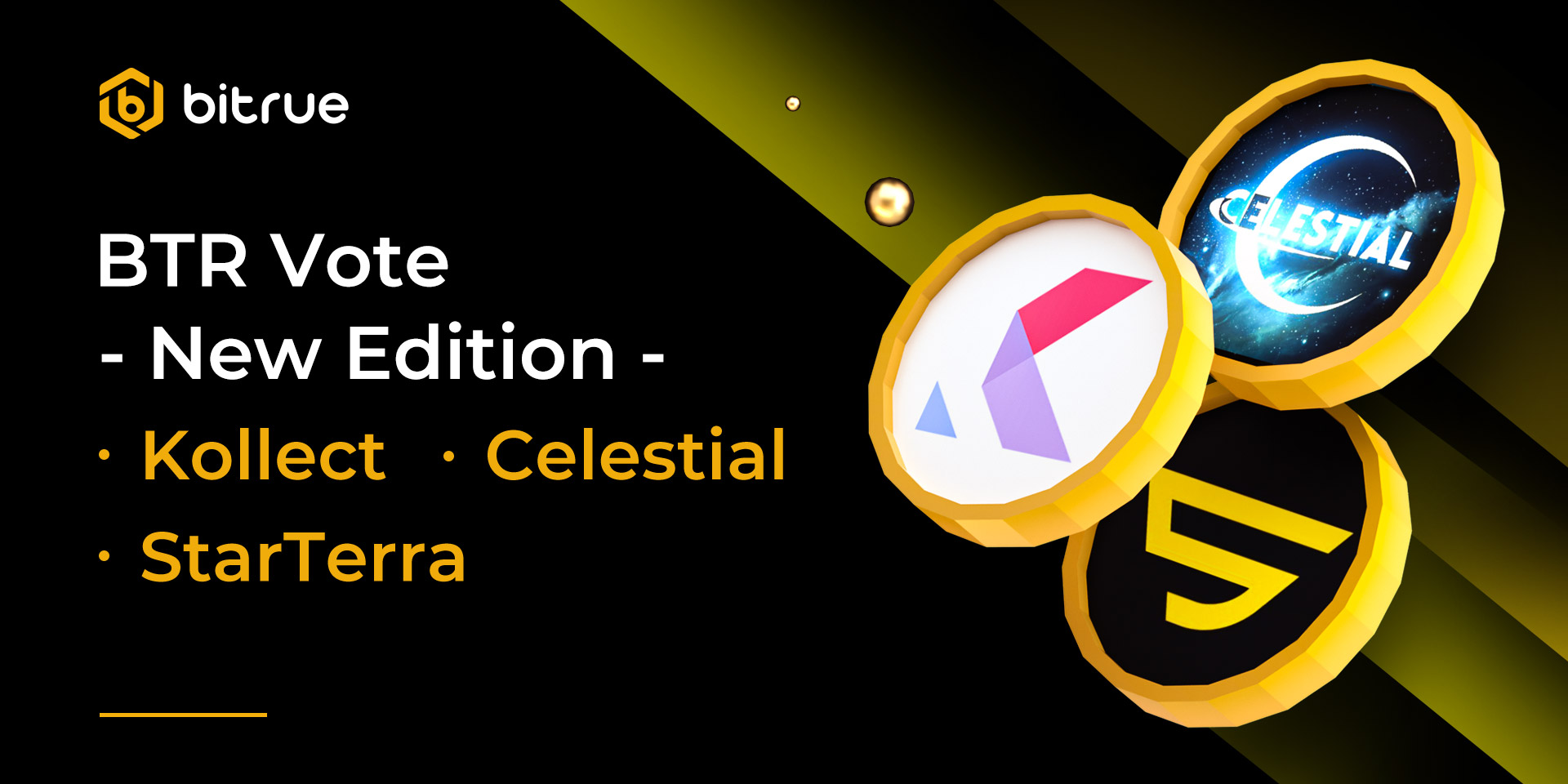 Starting today, Dec 3 at 11:00 UTC, we will have a new round of BTR Voting going live, where you can bring more projects to Bitrue using your BTR holdings! These days we're not the ones who decide which coins come to the Bitrue exchange - you are!
If you want to support any of these three tokens and see them trading on Bitrue, you will need to stake your BTR to make it a reality. In total a project will need a cumulative total of 1,000,000 BTR staked in support from the entire community within 24 hours.
The three projects that you can support are, in no particular order:
StarTerra (STT): StarTerra is introducing a gamified system of competition between tiers (called "factions") allowing their members to stake more of STT native token than the minimum required amount. Activity of the players will be measured by a special unit - "StarTerra Energy" which is going to affect their chance of winning allocation to buy IDO tokens over the less committed faction members. In this way, StarTerra intends to introduce competition not only between tiers, but also inside each of them.
Celestial (CELT) : Celestial is a Star Wars-themed game set in the metaverse. In the Celestial's world, players can join the alliance, develop and expand colonies, build space warships, collect minerals, explore planets, and eventually fight other players and wage cross-chain wars. Angry Birds founder Peter Vesterbacka is a senior consultant on the project.
Kollect (KOL): Kollect is a gamified collection card platform for any branded IPs. Its Collection Book system Kollect.book has a unique built-in play-to-earn feature, allowing users to strategically stake their cards in different collection books to maximize their rewards. Kollect.book enables flexible gamification of collecting activities.
Unlike before, there will be no staking rewards for participating in this vote, your support will be purely for the love of these projects. Deposits for these three coins are available now, and the projects who win the BTR vote will start trading with USDT pairs very soon. Withdrawals will be enabled approximately 24 hours after trading begins or if the project fails the BTR vote.
BTR Voting is available in the Bitrue app, available to download on both Android and iOS, or use the newly launched web version. Just tap on the BTR Vote icon on the homepage, then select the coin that you wish to support. If you want to maximize your rewards and support new projects as much as possible, you can purchase BTR on the Bitrue exchange.