Dear Bitruers,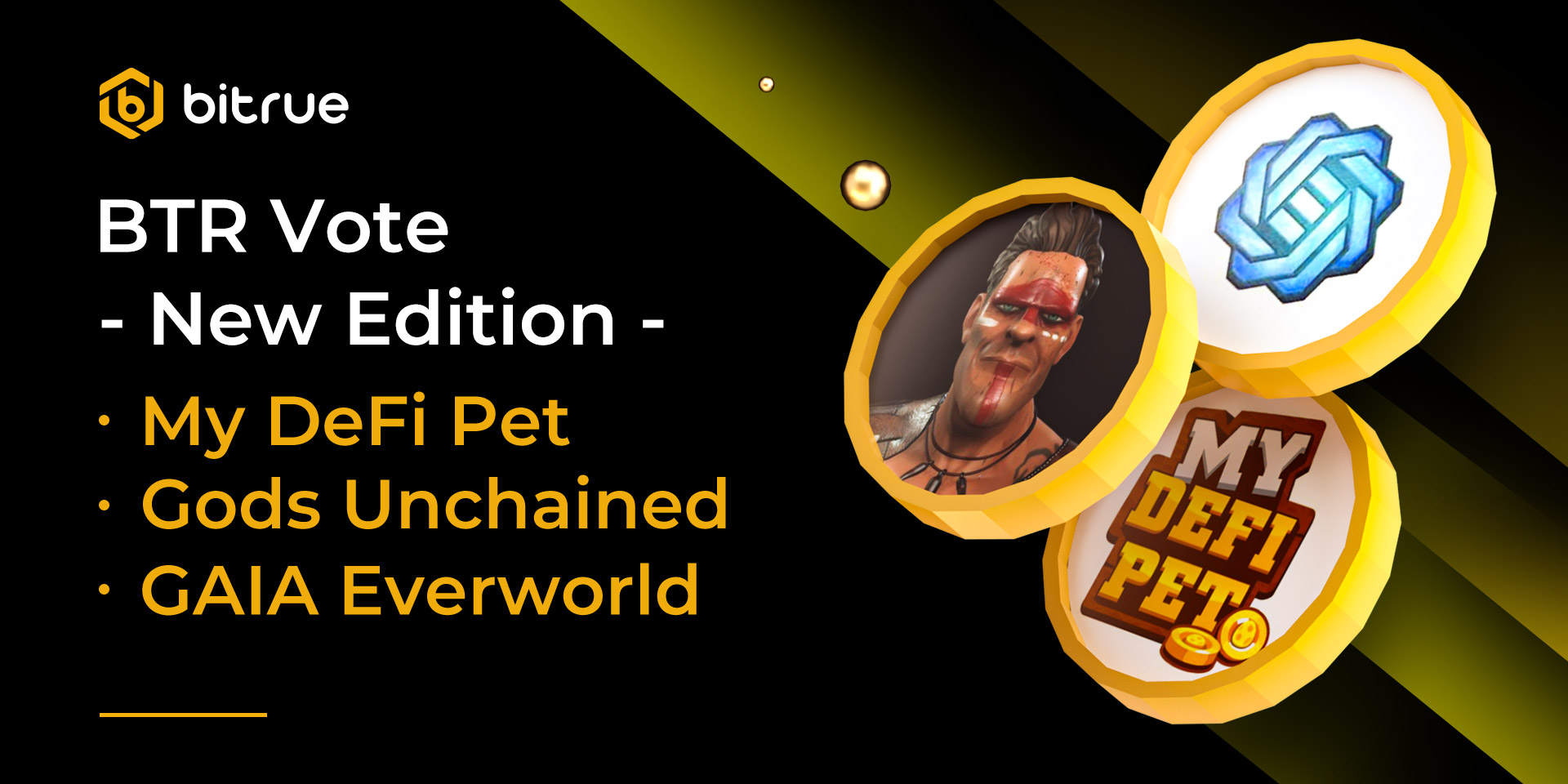 Starting today, Dec 2 at 11:00 UTC, we will have a new round of BTR Voting going live, where you can bring more projects to Bitrue using your BTR holdings! These days we're not the ones who decide which coins come to the Bitrue exchange - you are!
If you want to support any of these three tokens and see them trading on Bitrue, you will need to stake your BTR to make it a reality. In total a project will need a cumulative total of 1,000,000 BTR staked in support from the entire community within 24 hours.
The three projects that you can support are, in no particular order:
Gods Unchained (GODS) : Gods Unchained is a free-to-play tactical card game that gives players true ownership of their in-game items. Led by the former game director of Magic The Gathering: Arena, the game focuses on competitive play, which means players must strategically outsmart their opponents by building decks that are able to combat a wide variety of tactics. In Gods Unchained players completely own their digital items, giving them the freedom to trade, sell and use their cards any way they like – just like owning real, tangible cards.
GAIA Everworld (GAIA): Gaia Everworld is the immersive, multi-region fantasy world in which players build their kingdoms, explore the lands, collect, breed and battle their Gaia Legionnaires. Gaia Everworld is part of the new generation of gaming being built on the blockchain which gives players full ownership of their characters, and rewards them for playing in a "play to earn" model of gaming which has taken the cryptospace by storm in 2021.
My DeFi Pet (DPET): My DeFi Pet is a lifestyle-based pet game combining NFT collectibles and DeFi. The game has been described as a crossover of Pokémon and NFTs, ideally suited to pet lovers. The gameplay revolves around collecting, breeding and evolving NFT collectible pets, which all have individual characters. The game is set in "an enchanted land with mysterious creatures and objects for everyone to go on an adventure and discover the magic behind the mystic veil."
Unlike before, there will be no staking rewards for participating in this vote, your support will be purely for the love of these projects. Deposits for these three coins are available now, and the projects who win the BTR vote will start trading with USDT pairs very soon. Withdrawals will be enabled approximately 24 hours after trading begins or if the project fails the BTR vote.
BTR Voting is available in the Bitrue app, available to download on both Android and iOS, or use the newly launched web version. Just tap on the BTR Vote icon on the homepage, then select the coin that you wish to support. If you want to maximize your rewards and support new projects as much as possible, you can purchase BTR on the Bitrue exchange.