Dear Bitruers,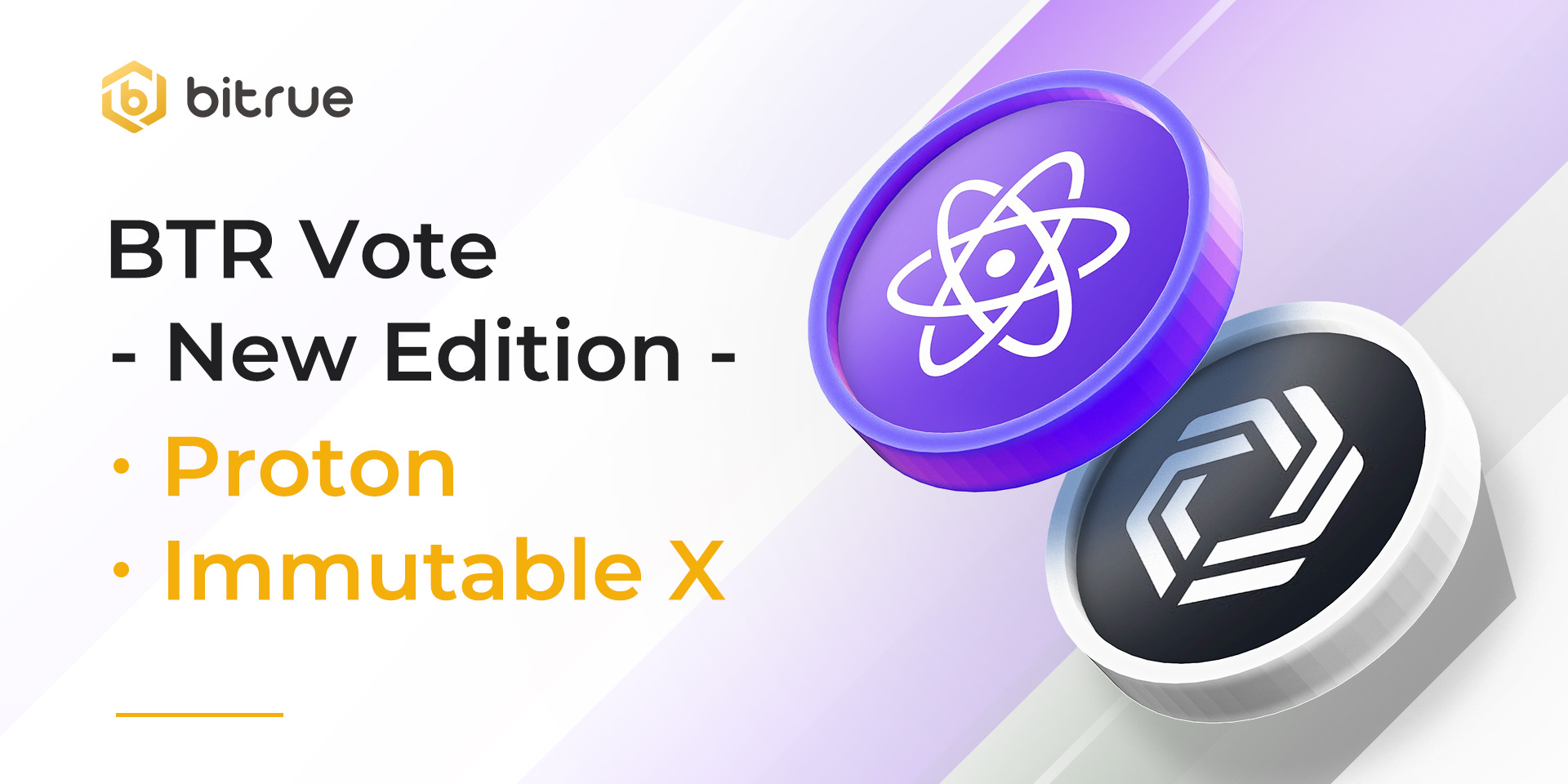 Starting today, Nov 12 at 11:00 UTC, we will have a new round of BTR Voting going live, where you can bring more projects to Bitrue using your BTR holdings! These days we're not the ones who decide which coins come to the Bitrue exchange - you are!
If you want to support any of these two tokens and see them trading on Bitrue, you will need to stake your BTR to make it a reality. In total a project will need a cumulative total of 1,000,000 BTR staked in support from the entire community within 24 hours.
The two projects that you can support are, in no particular order:
Proton (XPR) : Launched in San Francisco, Proton (XPR) is a new public blockchain and smart contract platform designed for both consumer applications and peer-peer payments. Proton aims to provide a secure, verified identity account which is integrated with a financial settlements layer that allows users to directly link this identity with fiat accounts, pull funds and buy crypto, and use that crypto seamlessly in apps, all without sending any of the user's private, sensitive information. Proton removes the concept of sharing private keys directly with merchants by creating a permission-less layer that exists on top of traditional card networks and banks.
Immutable X (IMX) : Immutable X is the first layer-2 scaling solution for NFTs on Ethereum, with instant trade confirmation, massive scalability (up to 9,000+ trades per second), zero gas fees — without compromising user custody. The protocol is built on top of StarkWare's proving technology, which allows users to retain access to Ethereum's ecosystem and network effects.
Unlike before, there will be no staking rewards for participating in this vote, your support will be purely for the love of these projects. Deposits for these two coins are available now, and the projects who win the BTR vote will start trading with USDT pairs very soon. Withdrawals will be enabled approximately 24 hours after trading begins or if the project fails the BTR vote.
BTR Voting is available in the Bitrue app, available to download on both Android and iOS, or use the newly launched web version. Just tap on the BTR Vote icon on the homepage, then select the coin that you wish to support. If you want to maximize your rewards and support new projects as much as possible, you can purchase BTR on the Bitrue exchange.