Dear Bitruers,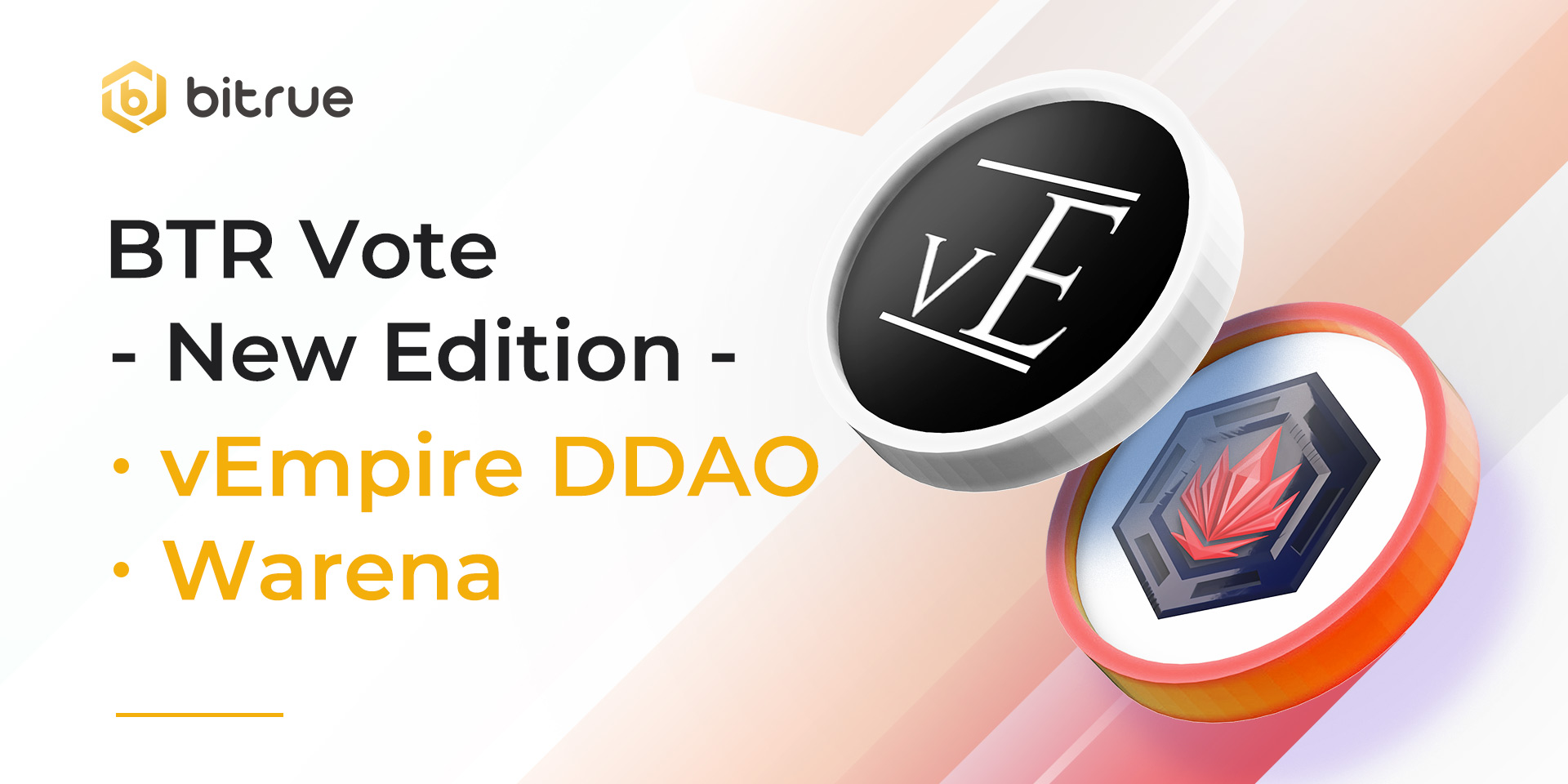 Starting today, Nov 8 at 11:00 UTC, we will have a new round of BTR Voting going live, where you can bring more projects to Bitrue using your BTR holdings! These days we're not the ones who decide which coins come to the Bitrue exchange - you are!
If you want to support any of these two tokens and see them trading on Bitrue, you will need to stake your BTR to make it a reality. In total a project will need a cumulative total of 1,000,000 BTR staked in support from the entire community within 24 hours.
The two projects that you can support are, in no particular order:
Warena (RENA) : Warena is the first personalized, and playtoearn NFT metaverse game. Warena gives you everything you want from an NFT game. It's a play-to-earn metaverse that allows you to personalize your in-game characters and interact with characters from other universes like Cat Gunner and Axie Infinity in Warena combat games. Warena features thrilling action-survival gameplay where human and zombie teams face off against each other in a zombie apocalypse scenario. Players can choose to inhabit different lands, trade warriors & NFTs, battle against each other, and play in tournaments.
vEmpire DDAO (VEMP) : vEmpire DDAO is the first protocol to set out with the intention of invading others. vEmpire is offering DeFi-esque staking strategies of Metaverse Tokens, incentivised by the VEMP emissions schedule. LAND & NFTs purchased within these pools will be monetized, with profits gifted back to stakers & reinvested to purchase and further invade the protocols where vEmpire makes their influence known.
Unlike before, there will be no staking rewards for participating in this vote, your support will be purely for the love of these projects. Deposits for these two coins are available now, and the projects who win the BTR vote will start trading with USDT pairs very soon. Withdrawals will be enabled approximately 24 hours after trading begins or if the project fails the BTR vote.
BTR Voting is available in the Bitrue app, available to download on both Android and iOS, or use the newly launched web version. Just tap on the BTR Vote icon on the homepage, then select the coin that you wish to support. If you want to maximize your rewards and support new projects as much as possible, you can purchase BTR on the Bitrue exchange.