Dear Bitruers,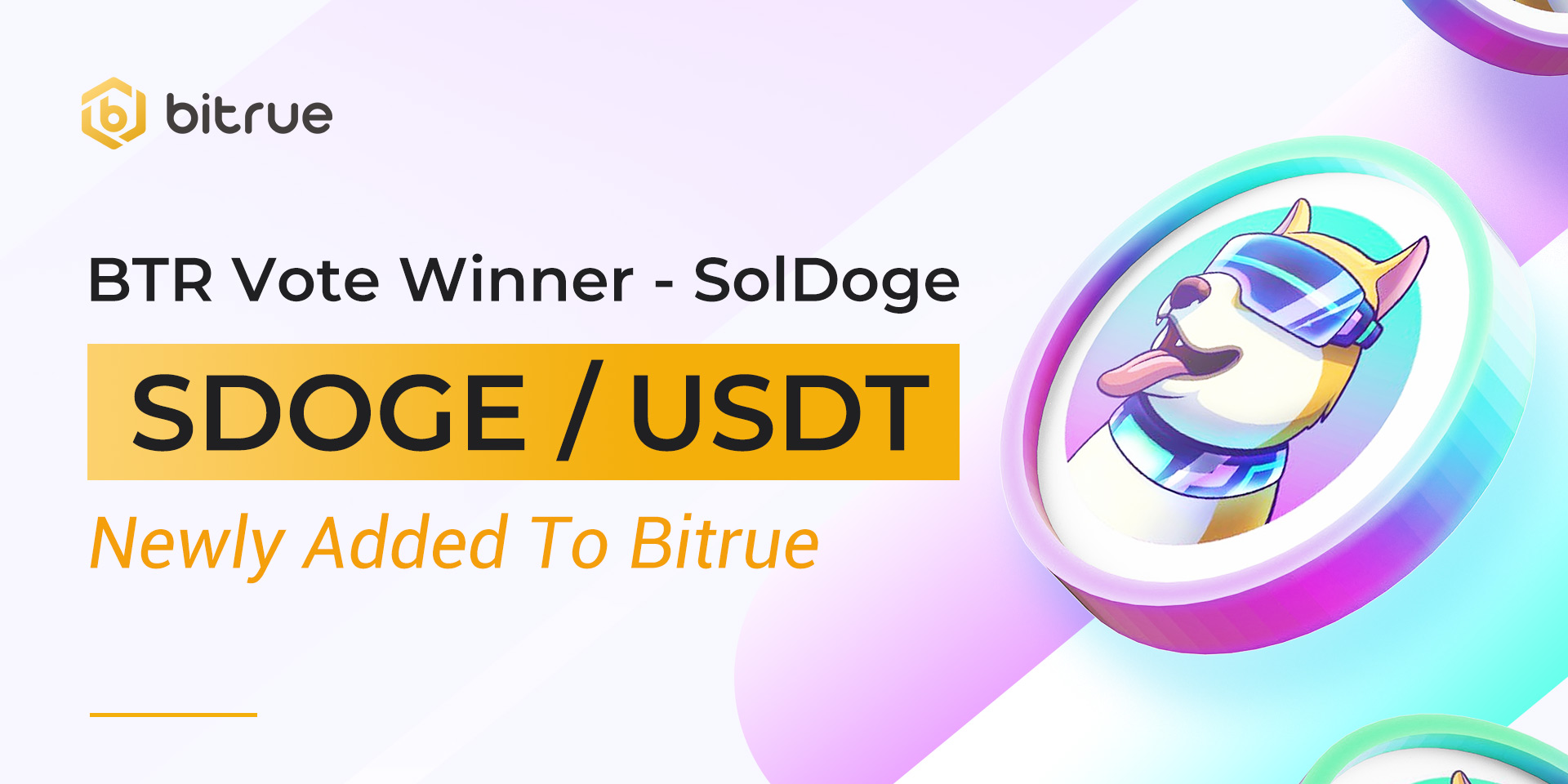 After successfully passing through our BTR Vote process, SolDoge (SDOGE) is coming to Bitrue today!
SolDoge (SDOGE) is a next gen memecoin with a fun-loving attitude and sporting a rad pair of cyber shades. He's running at turbo speed on the Solana blockchain, with lower transaction fees and energy consumption than his predecessors, Dogecoin and Shiba Inu. And since 100% of the token supply is already circulating, the community holds all the power and responsibility to build for the future. Wow. Keep an eye out for the official SolDoge NFT collection, which will play a key role in community governance!
Deposits for this coin (SOLANA Supported) have already been enabled, so if you are an existing holder of this coin you can deposit now and be ready for when trading starts on USDT pair at 10:00 UTC on Nov 1st. Withdrawals for this coin will be enabled approximately 24 hours after trading begins.