Dear Bitruers,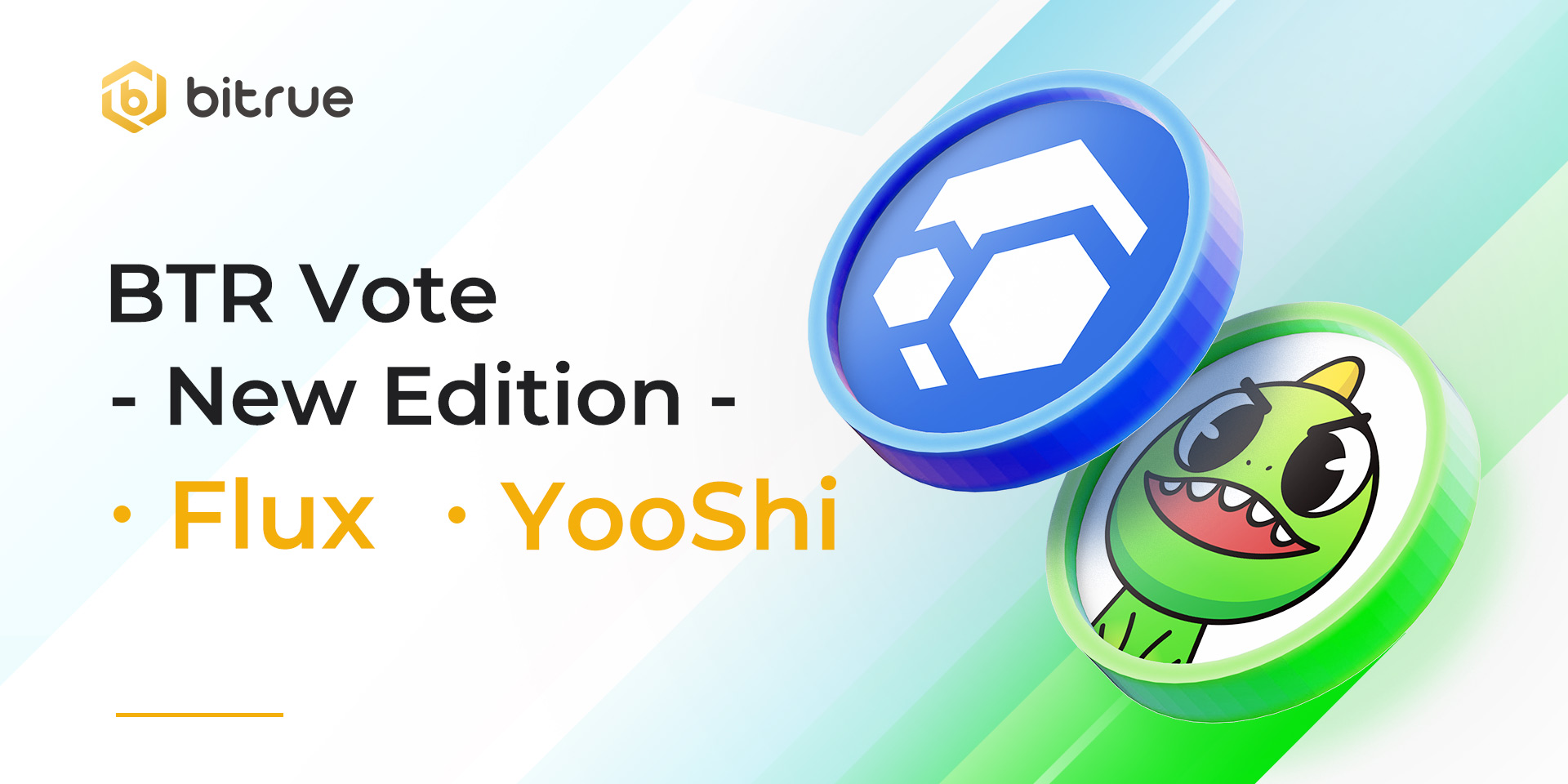 Starting today, Oct 28th at 11:00 UTC, we will have a new round of BTR Voting going live, where you can bring more projects to Bitrue using your BTR holdings! These days we're not the ones who decide which coins come to the Bitrue exchange - you are!
If you want to support any of these two tokens and see them trading on Bitrue, you will need to stake your BTR to make it a reality. In total a project will need a cumulative total of 4,000,000 BTR staked in support from the entire community within 24 hours.
The two projects that you can support are, in no particular order:
YooShi (YOOSHI) : YooShi is a token on Binance Smart Chain boasting various impressive features. Designed with burning mechanism, the total circulation supply of YooShi will be exponentially cut. Besides, by combining burning mechanism, innovative Auto-Liquidity function and NFT together, YooShi liquidity is allowed to increase rapidly. One of the most important features of YooShi is that it practices a large-scale decentralization which is rare for other tokens. Mixing these three outstanding features together, users are able to get a power house token out of the hands of anyone, except the community.
Flux (FLUX) : Flux a native GPU mineable POW (Proof of Work) coin providing incentive for hardware hosters, XDAO governance on-chain, and bad actor mitigation via staking requirements for running hardware.
BTR Voting is available in the Bitrue app, available to download on both Android and iOS, or use the newly launched web version. Just tap on the BTR Vote icon on the homepage, then select the coin that you wish to support. If you want to maximize your rewards and support new projects as much as possible, you can purchase BTR on the Bitrue exchange.