Dear Bitruers,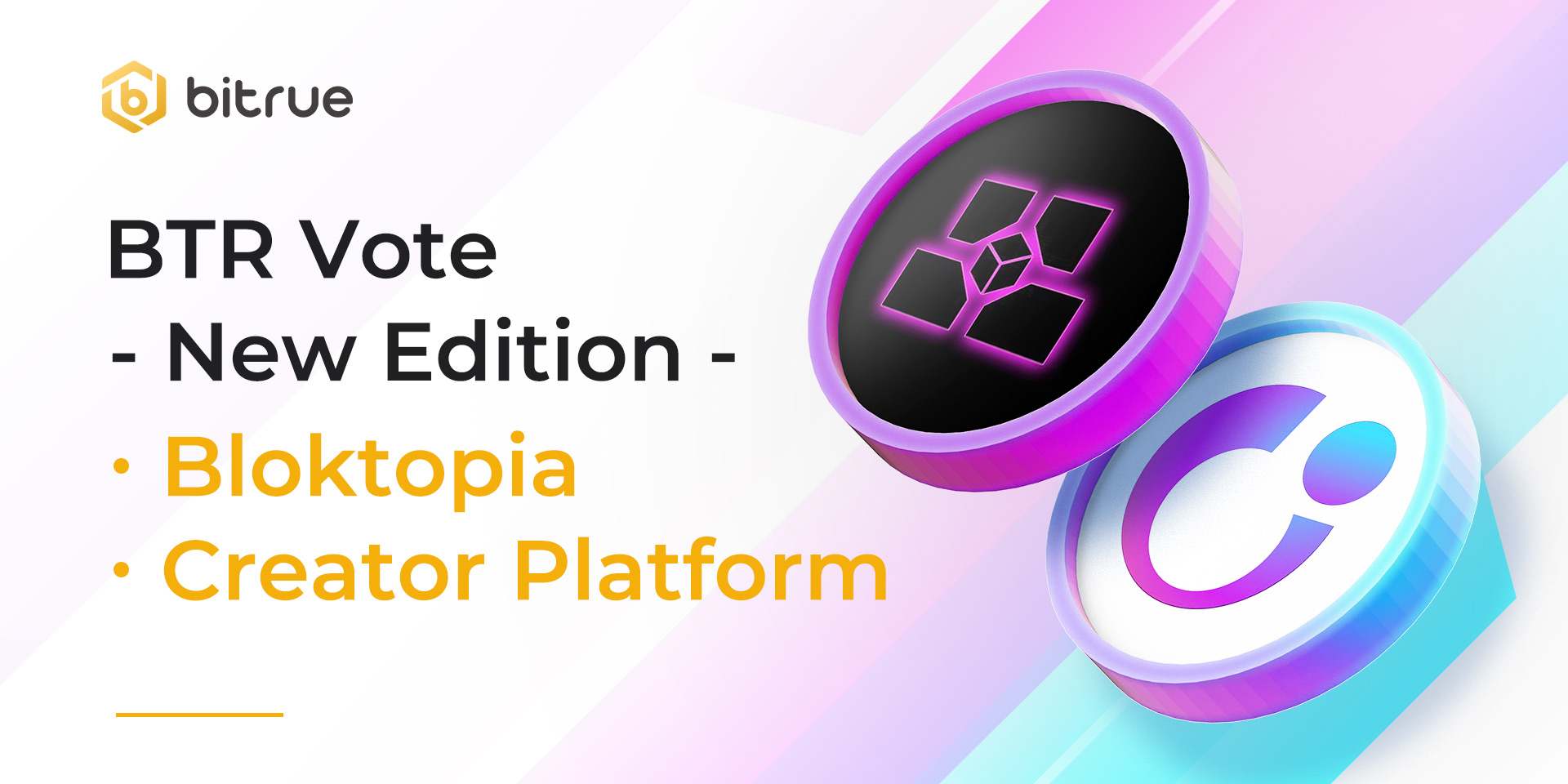 Starting today, Oct 21th at 11:00 UTC, we will have a new round of BTR Voting going live, where you can bring more projects to Bitrue using your BTR holdings! These days we're not the ones who decide which coins come to the Bitrue exchange - you are!
If you want to support any of these two tokens and see them trading on Bitrue, you will need to stake your BTR to make it a reality. In total a project will need a cumulative total of 4,000,000 BTR staked in support from the entire community within 24 hours.
The two projects that you can support are, in no particular order:
Bloktopia (BLOK) : Bloktopia is a Skyscraper made up of 21 levels to pay recognition to 21 million Bitcoin. Token holders will be known as Bloktopians. It will act as a central hub and welcome all levels of crypto experience. For the first time ever, users will have access to crypto information and immersive content all in one place. Bloktopians will be able to earn revenue through real estate ownership, advertising revenue, play games, build networks and much more. By using the world's most advanced real time 3D Creation Engine, Bloktopia will leverage this technology to create stunning visualisations and user experience.
Creator Platform (CTR) : Creator - The Blockchain-As-A-Service to help entrepreneurs and enterprises effortlessly build their dApps, whether it's NFT, deFi, or any other applications, in a cutting-edge and cost-effective hosting environment. The Creator Platform provides an end-user web application that aims to make interaction with BAAS extremely convenient to help you focus on your business.
Unlike before, there will be no staking rewards for participating in this vote, your support will be purely for the love of these projects. Deposits for these two coins are available now, and the projects who win the BTR vote will start trading with USDT pairs very soon. Withdrawals will be enabled approximately 24 hours after trading begins or if the project fails the BTR vote.
BTR Voting is available in the Bitrue app, available to download on both Android and iOS, or use the newly launched web version. Just tap on the BTR Vote icon on the homepage, then select the coin that you wish to support. If you want to maximize your rewards and support new projects as much as possible, you can purchase BTR on the Bitrue exchange.