Dear Bitruers,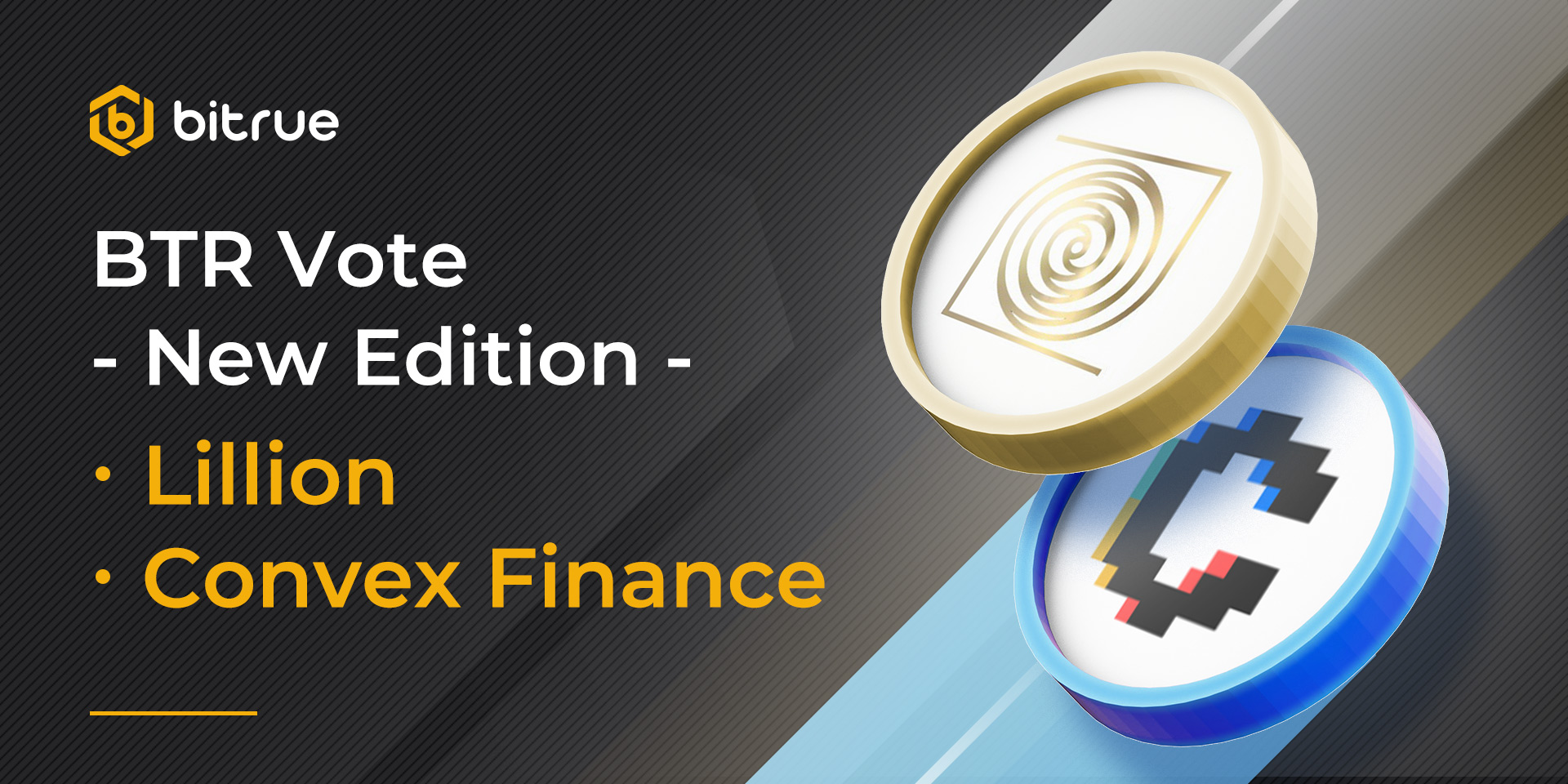 Starting today, Sep 28th at 11:00 UTC, we will have a new round of BTR Voting going live, where you can bring more projects to Bitrue using your BTR holdings! These days we're not the ones who decide which coins come to the Bitrue exchange - you are!
If you want to support any of these two tokens and see them trading on Bitrue, you will need to stake your BTR to make it a reality. In total a project will need a cumulative total of 4,000,000 BTR staked in support from the entire community within 24 hours.
The two projects that you can support are, in no particular order:
Lillion (LIL) is a project from Lillion Innovation INC— the company working in the field of blockchain use case. The decentralized protocol was launched in 2021: in Q1 of 2021, a decision to develop LIL POS protocol was completed for stakeholders, and V1.0 whitepaper was released, in Q2 of 2021, the team began to form a community, in Q3 of 2021, Lillion Innovation's token LILs first use case in travel industry (Treksurf.com) released as MVP, and testing took place in Q4 2021.
Convex Finance (CVX) : Convex simplifies your Curve-boosting experience to maximize your yields.
Unlike before, there will be no staking rewards for participating in this vote, your support will be purely for the love of these projects. Deposits for these two coins are available now, and the projects who win the BTR vote will start trading with USDT pairs very soon. Withdrawals will be enabled approximately 24 hours after trading begins or if the project fails the BTR vote.
BTR Voting is available in the Bitrue app, available to download on both Android and iOS, or use the newly launched web version. Just tap on the BTR Vote icon on the homepage, then select the coin that you wish to support. If you want to maximize your rewards and support new projects as much as possible, you can purchase BTR on the Bitrue exchange.