Dear Bitruers,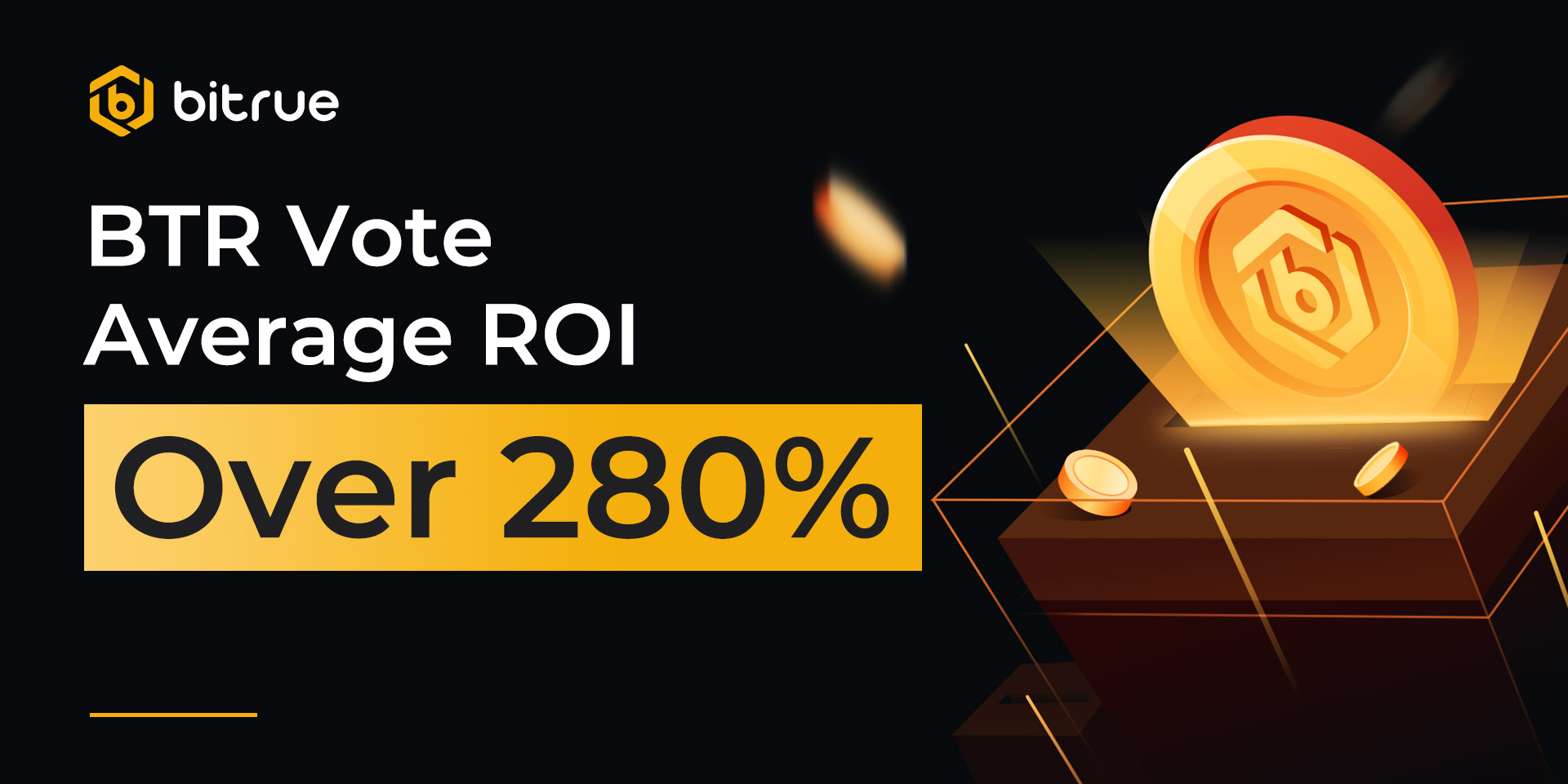 Have you taken part in the BTR Governance Voting yet? It's a feature we launched not too long ago where the listing process for bringing coins to the exchange has been decentralized into the hands of BTR holders. The more BTR you're willing to stake, the bigger your influence on which coins can come to Bitrue for trading.
So far we have completed three rounds of the BTR Vote, while the fourth is underway right now as of August 18th 2021.
We thought it would be a cracking idea to take a look at the coins that have been listed on Bitrue already from these votes and see how they've been performing. Here are the results:
| | | | |
| --- | --- | --- | --- |
| Coin | Price At Listing | Price Now | ROI |
| JAM | 0.065 | 0.0463 | -28.77% |
| KIN | 0.00006259 | 0.00016409 | 162.17% |
| LIQ | 0.48 | 0.45 | -6.25% |
| MOLA* | 0.000052 | 0.000696 | 1238.46% |
| ROPE* | 0.26 | 0.4051 | 55.81% |
| | | | |
| | | Average ROI: | 284.28% |
*Note: MOLA and ROPE were listed in a precursor to BTR voting that was held via Twitter votes.
On average we see a whopping 284% ROI on these coins! Not only that, several of these projects also offered staking rewards, where anybody who voted for them received an amount of coins for free, pushing community returns even higher.
Clearly the wisdom of crowds is prevailing and through collective decision making we are able to bring high quality projects to Bitrue. We will continue with plenty more governance votes at regular points in the future, for not only coin listings but for other decisions as well.
You can vote in the fourth round of BTR Voting to bring Iagon to Bitrue right now. Just download the bitrue app on Android or iOS and look for the BTR Vote icon on the front page.
If you are the official representative of a coin project and you wish to see your coin in a future BTR Vote, you can get in contact with us through this form. We will contact you shortly after if we can proceed.