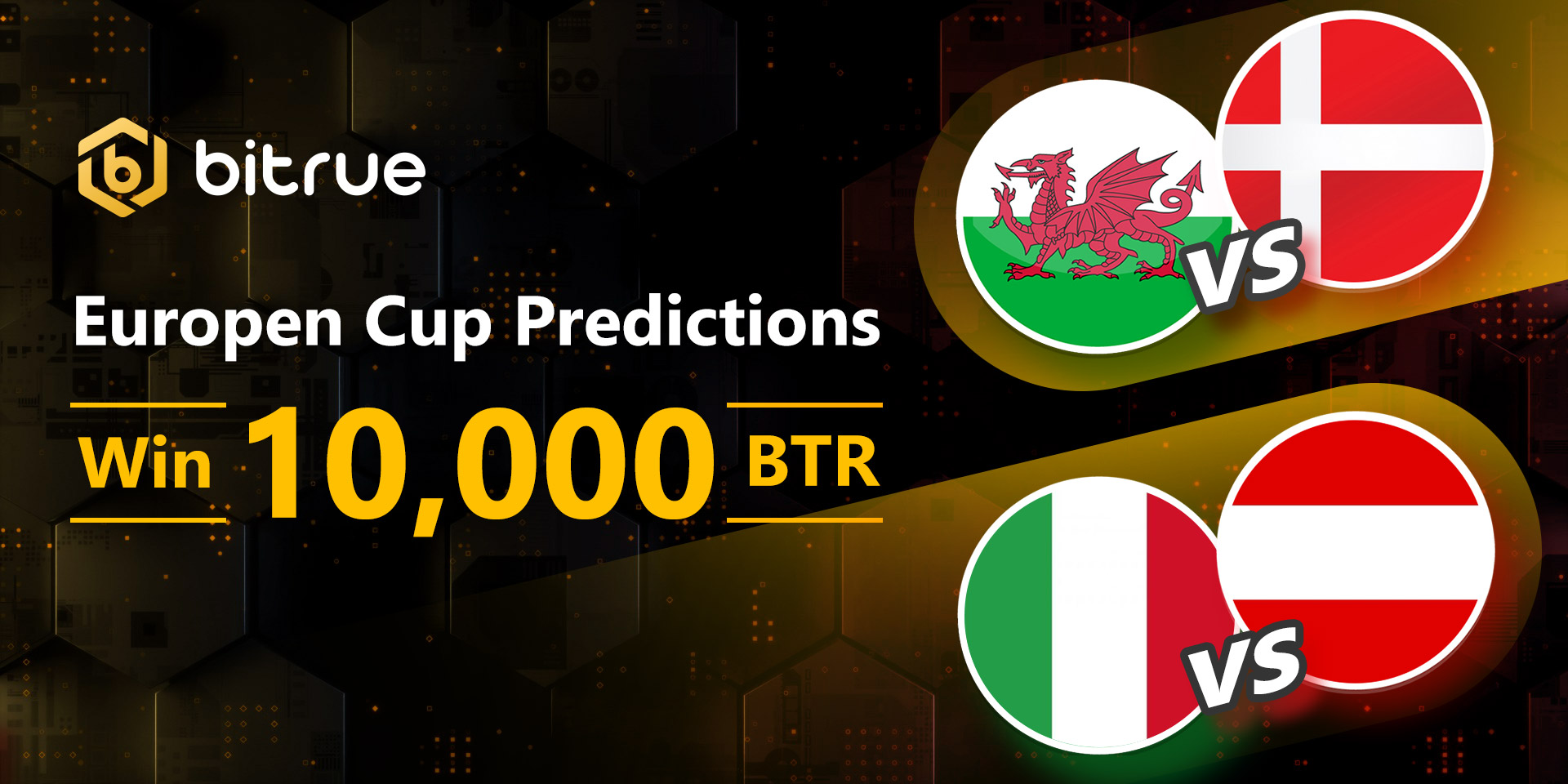 The 2021 European Cup group stage is over, and the round of 16 starts soon. To make things interesting for our football fans, we'll give 10,000 $BTR to 1 lucky winner who predicts the 2 winners of these games!
Wales VS Denmark
&
Italy VS Austria
Rules:
1.You only need to follow Bitrue, RT this and include 1) your prediction 2) your Bitrue Partner invitation link and 3) tag 3 friends. We will select 1 winner who predicted correctly to win 10,000 BTR.
2.The winner will be notified and the prize distributed within two weeks.
3.Prediction is valid until the start of the game, that is, June 26, 16:00 UTC.
You can complete the prediction under our tweet.