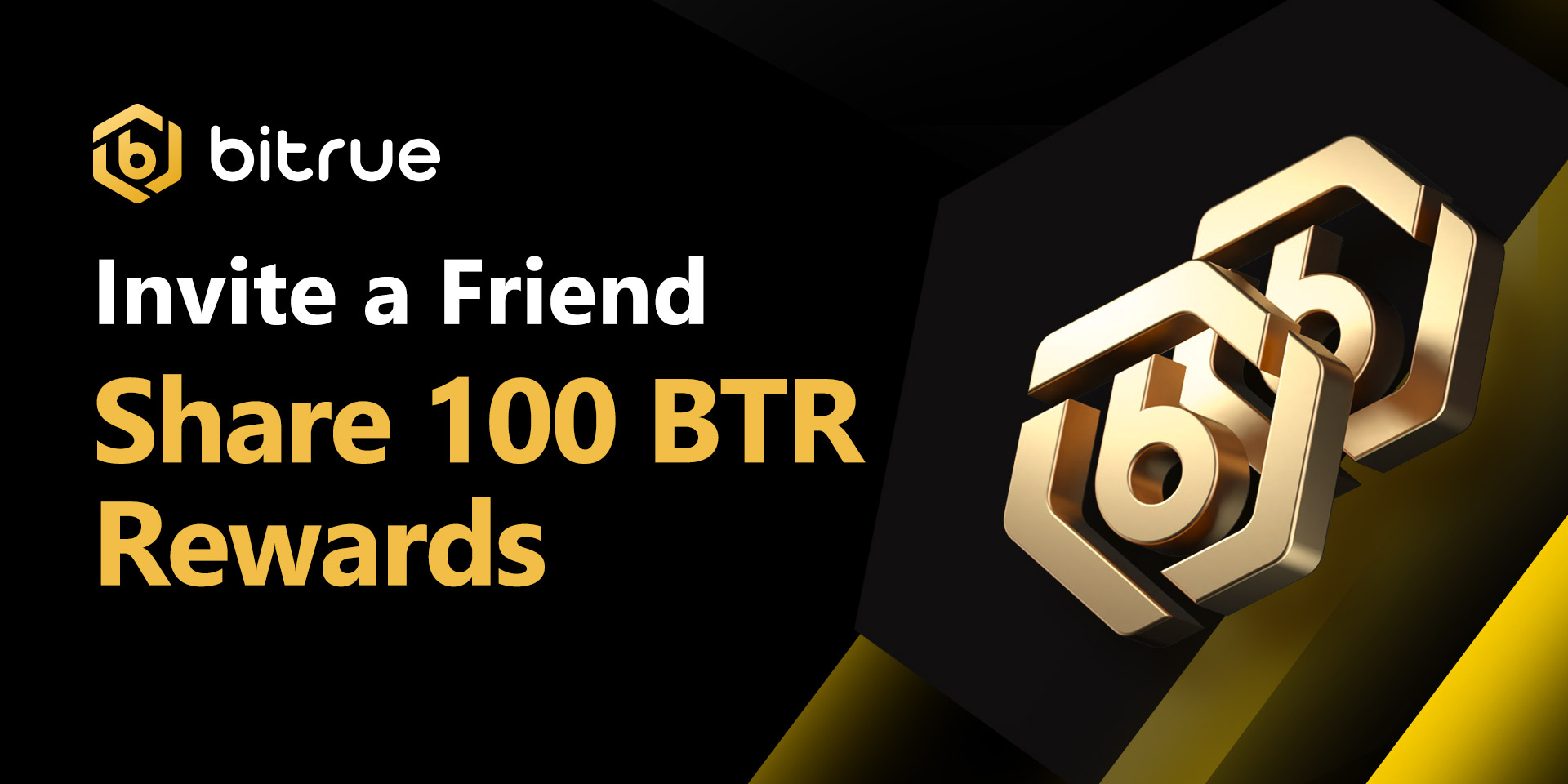 The Bitrue invitation program provides you and your friends with the opportunity to get 50 BTR for each successful invitation during the promotion period. There is no limit to the number of friends you can invite, so the more friends you invite, the more rewards you get. This promotion is only available in selected countries/regions for two weeks, and is limited to the first 5000 qualified invited users and their invitees, on a first-come, first-served basis!
Promotion period: 2021-06-22 00:00 AM (UTC) to 2021-07-05 11:59 PM (UTC)
How to successfully invite?
Step 1: Find and click "Bitrue Partner" in "Account", copy your "Invitation URL"

Step 2: Share your unique invitation link with friends who have never registered with Bitrue.

Step 3: Your friends must click on your invitation link to register for a Bitrue account during the promotion period.

Step 4: Your friend must deposit or purchase cryptocurrency worth 50 US dollars or more within 7 days after opening the account.
Note: When your friend successfully completes the encrypted recharge or purchase, you and your friend are eligible for the 50 BTR bonus.
Rules and conditions:
Countries and regions that support the promotion plan this time are: France, Singapore, Germany, Japan, South Korea, Taiwan, South Africa, Australia, Canada, the Netherlands, Spain, Portugal, Belgium, Austria, and Italy.

The inviter and the invitee need to bind their phone numbers to get rewards.

Rewards for inviters and invitees:

Your friends and your rewards will be sent in the form of bonus coins within 1 month after the end of the promotion plan.

Only those invited who registered for a Bitrue account during the promotion period are eligible to participate in this promotion plan.

There is no limit to the number of friends you can invite.

Bitrue reserves the right to adjust or change the plan rules at any time due to changes in market conditions, fraud risks or other reasons.

Due to the risk of fraud, Bitrue cannot guarantee payment for each account, but we will do our best to do this as fully as possible.

Bitrue reserves the right to cancel the qualifications of users who are deemed to have been awarded for trading or illegal batch registration of accounts.