Dear Bitruers,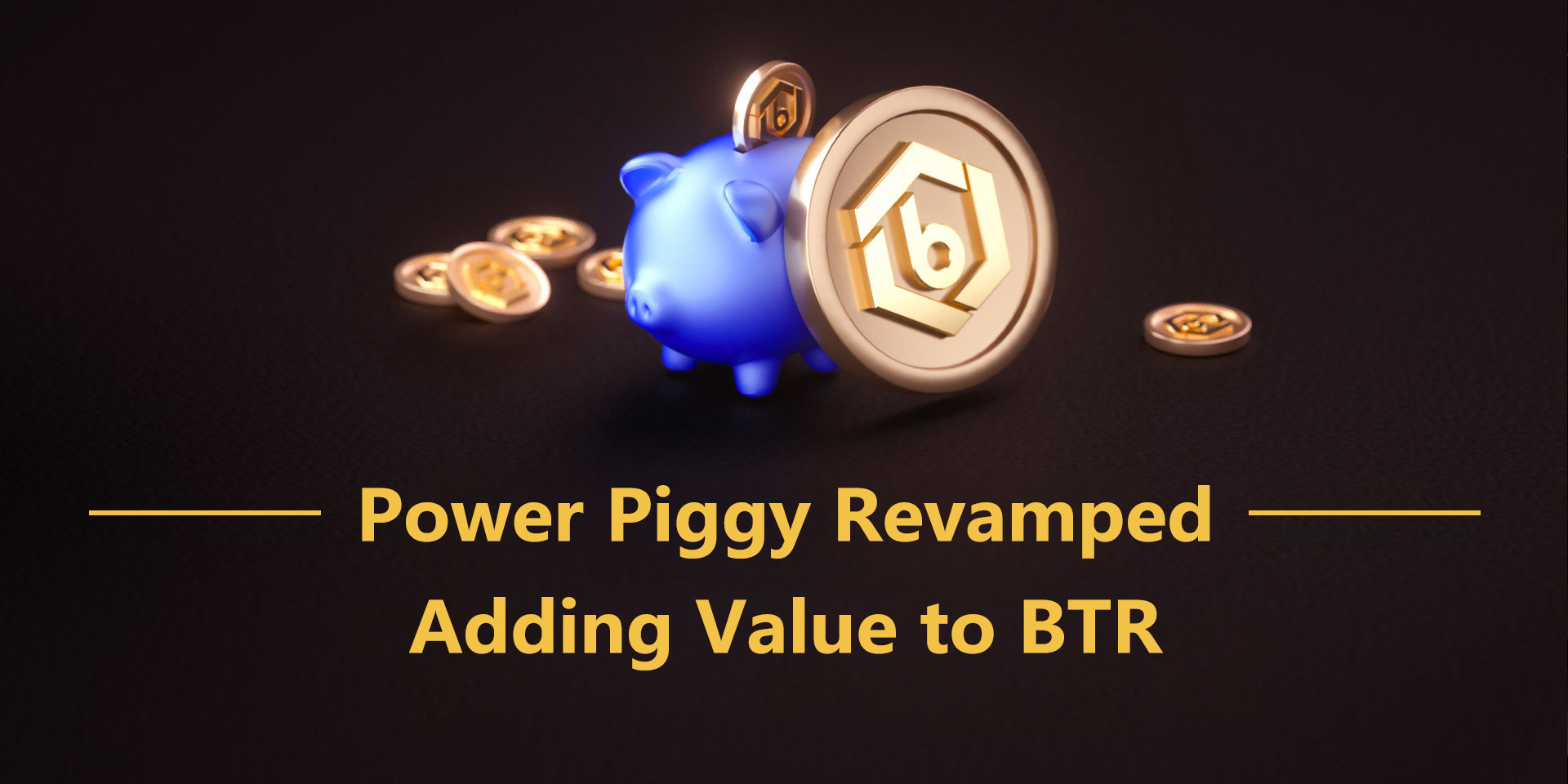 As we promised previously, we will launch an exciting update to Power Piggy which ties BTR more closely into its rewards tomorrow.
Instead of the previous system, the bonus rewards that holding BTR now gives in Power Piggy can be seen in this table:
| | |
| --- | --- |
| BTR Holding (USDT Value) | New APR |
| Less than $500 | Base rate |
| $500 - $10,000 (Not including $10,000) | Base rate * 1.034 |
| $10,000 or more | Base rate * 1.2 |
In addition we are making adjustments to the VIP cap mechanism. Instead of your VIP cap being based on your BTR over 7 days, you will now be able to use the VIP cap as soon as you add BTR to your account. Any BTR used to generate a cap will then be frozen for 24 hours.
At the present time each BTR will let you invest the equivalent of $1 in the coin of your choice. This value may be rebalanced over time.
Please note that the base interest rate for all coins will now be adjusted dynamically and frequently, and these changes will not come with a corresponding announcement. While the changes will generally not be large, we encourage all users to be aware that their daily rewards may change.