Dear Bitruers,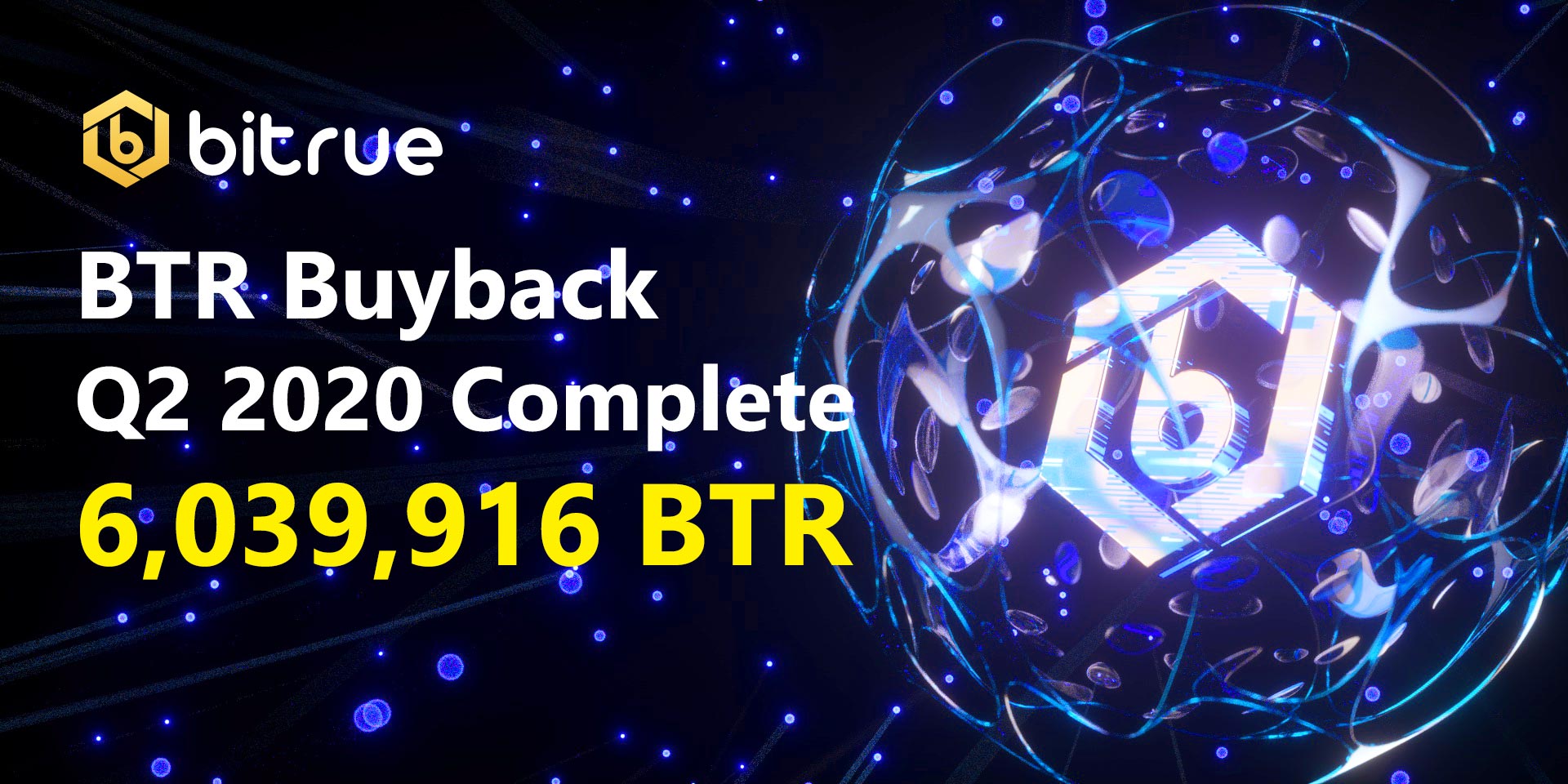 The BTR buyback for the 2nd quarter of 2020 has been completed with 6,039,916 BTR .
Every quarter we buy BTR back from our users via the Bitrue exchange as a way of increasing the value of this coin and showing our gratitude to our long-time supporters. 20% of the profits made by Bitrue during any particular quarter are allocated towards these buybacks.
As with previous buybacks, we will burn this BTR within the next few weeks thereby permanently removing it from the circulating supply.
Historical Buybacks
| | | |
| --- | --- | --- |
| Time | BTR | Burned? |
| 2019 Q3 | 1,052,082 | YES |
| 2019 Q4 | 1,651,729 | YES |
| 2020 Q1 | 12,741,068 | YES |
| July 2020 Voluntary Burn | 100,000,000 | YES |
| 2020 Q2 | 6,039,916 | Upcoming |