Dear Bitruers,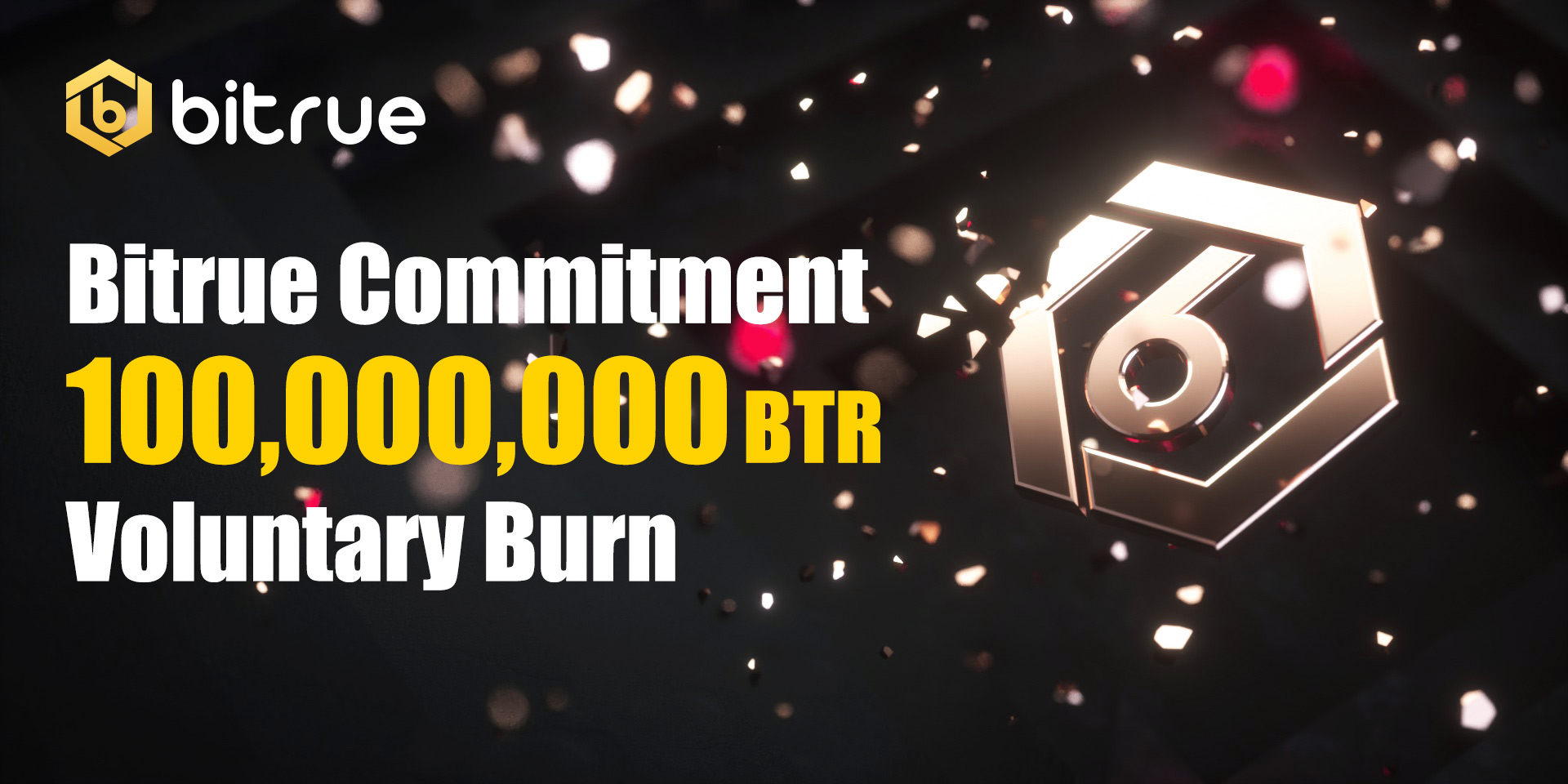 As part of the 1st anniversary of BTR hitting the market, we will be burning 100,000,000 BTR, taking it out of the circulating supply forever. This BTR is coming from the unreleased reserves of funds that are currently held by the Bitrue team.
This amount constitutes 10% of all BTR that will ever exist. Through the economic laws of supply and demand, a reduction in total supply will ease long term sale pressure and help maintain the price at high levels. As a deflationary mechanism, it will also increase the value of BTR as it applies to the use-cases within the Bitrue platform ecosystem. We are initiating the burn voluntarily as part of our long-term commitment to provide value and give back to our users and community members. While it will reduce the private funds of the Bitrue team members in an absolute sense, we believe that it will strengthen our community, drive us to create innovative new features, and ultimately result in a higher BTR price that everyone can enjoy.
The burn is expected to occur on July 16th. We will announce publicly when the process has been completed.
BTR powers your ability to invest & earn. It can be used on the Bitrue platform in the following ways:
- To increase the APRs received in Power Piggy, our cryptocurrency investment product
- To generate lockup or VIP caps for easier investing
- Small amounts of leftover coins (dust) can be traded into BTR
- Trading fees can be paid using BTR at a discount
- To reduce the interest rate on Bitrue Loans (coming soon)