Dear Bitruers,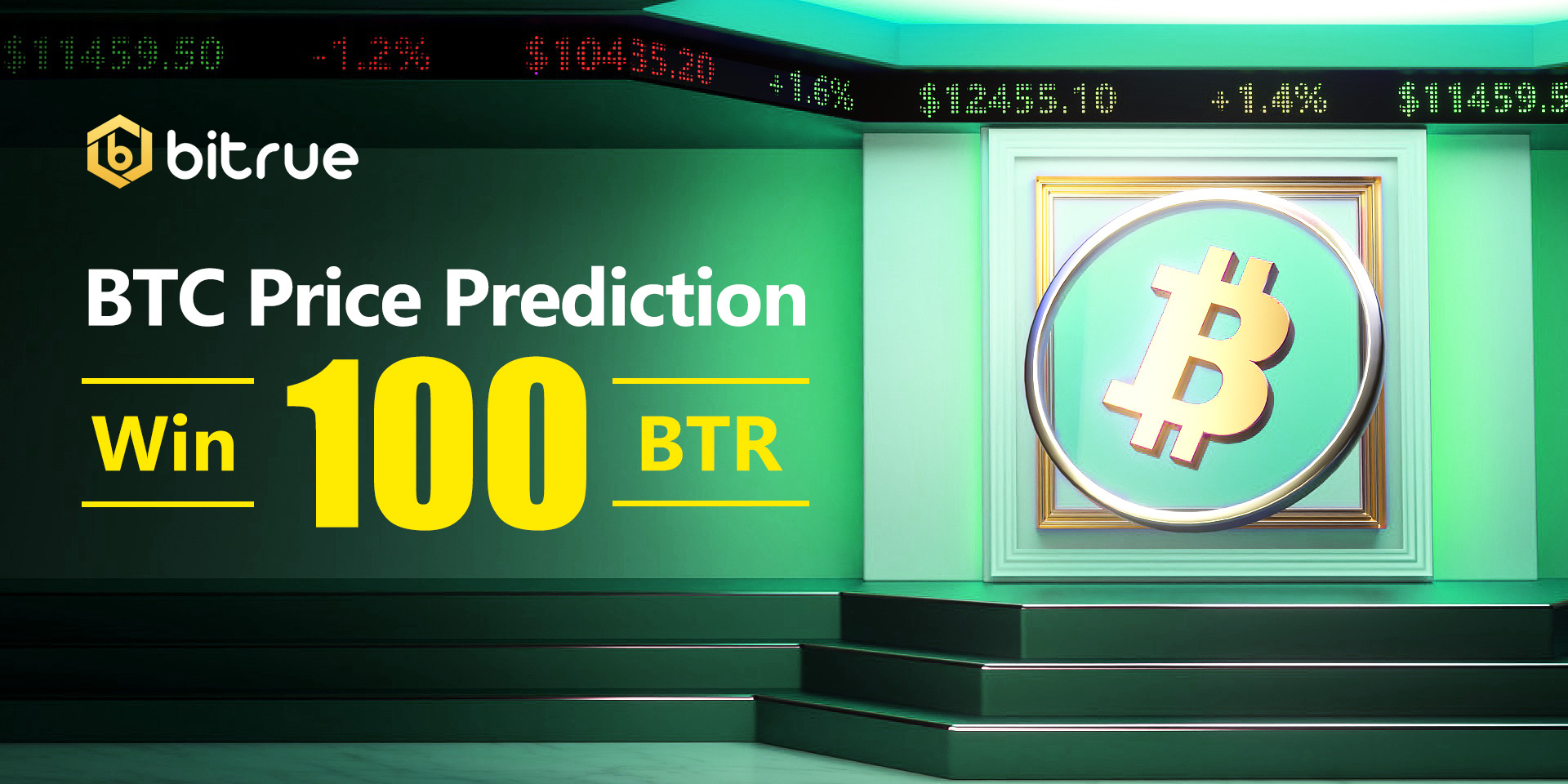 It's time to put your market analysis powers to the test. The question we pose to you is simple: Will the price of BTC rise to $25,000 USDT or more before the end of 2020 (UTC)? All you need to do is answer YES or NO.
If you can predict the answer correctly then you're in with a chance at winning at least 100 BTR. In total we will be giving away 10,000 BTR, and you can get more of the prizepool if you invite users to join Bitrue using your referral link. Every successful invite will entitle you to an extra 100 BTR from the total prizepool! (Max 2,500 BTR per user)
If you want to take part in this event then you MUST fill out this form to register your answer to the question - will the BTC price break through $25,000 before the end of the year? Just leave your details and a YES or NO answer.
Extra rules:
1. Entries for this event will be open until December 27 2020 23:59 (UTC)
2. The correct answer will be confirmed on January 2nd 2021
3. Prizes will be distributed by the end of January 10th 2021
4. If the price of BTC exceeds $25,000 at any time during the entry period, the event will be cancelled
5. Referrals will only be considered valid if they register between the launch of this contest and December 31 2020. Referrals must deposit at least $5 in their accounts. Regular Bitrue Partner rewards will be unaffected
6. Rewards will be distributed to users who guess correctly. The guess is subject to the first answer of each account, multiple answers are invalid. The users who successfully invite the most users will receive rewards first, until the entire prize pool has been distributed.
7. Accounts found to be cheating will be disqualified
8. If two users are tied for a prize, the user who registered their guess first will win
9. Price will be determined by the BTC/USDT pair on the Bitrue exchange
10. Bitrue has the final right of interpretation for this event