Dear Bitruers,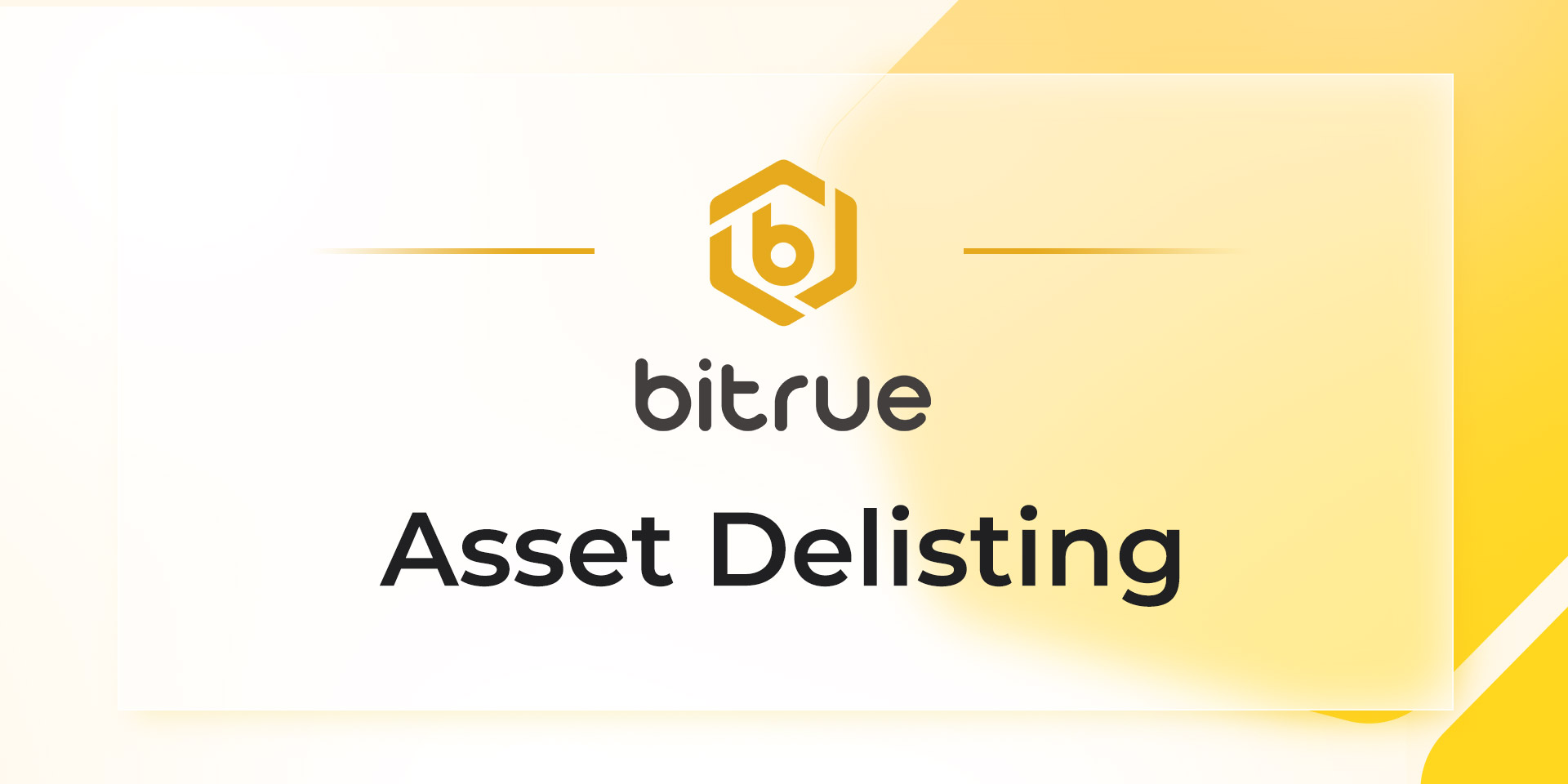 In accordance with our Delisting Guidelines we are ending support for the following asset on Bitrue:
4ART
DVI
DNT
ANA
ARMOR
ASW
ATS
BABY
BISONG
BOA
BONDLY
C2X
CAVO
CHSB
COW
CRDN
DDX
DEXTF
DFL
DORA
HODL
EDEN
Resultantly, the following services will be discontinued:
- Deposits have been closed. Any further attempts to deposit these assets will result in the assets being lost permanently.
- Trading on all pairs will be closed on Oct 24th at 3:00 UTC. If you currently have any open orders we recommend removing your orders as soon as possible. Any remaining open orders at closure time will be removed automatically.
Withdrawals will remain available until January 24th 2023. All users are encouraged to withdraw their assets as soon as possible. Once withdrawals have been disabled we will officially terminate all technical support, meaning that the assets will become irretrievable to both users and Bitrue team members.
Bitrue Earn will delist these tokens mentioned above at Oct 24th at 3:00 UTC. Users may choose to redeem their tokens beforehand. Otherwise, these tokens deposits will be automatically redeemed at the above-mentioned time, and subsequently transferred to users' spot wallets.
Best Regards,
The Bitrue Team