Dear Bitruers,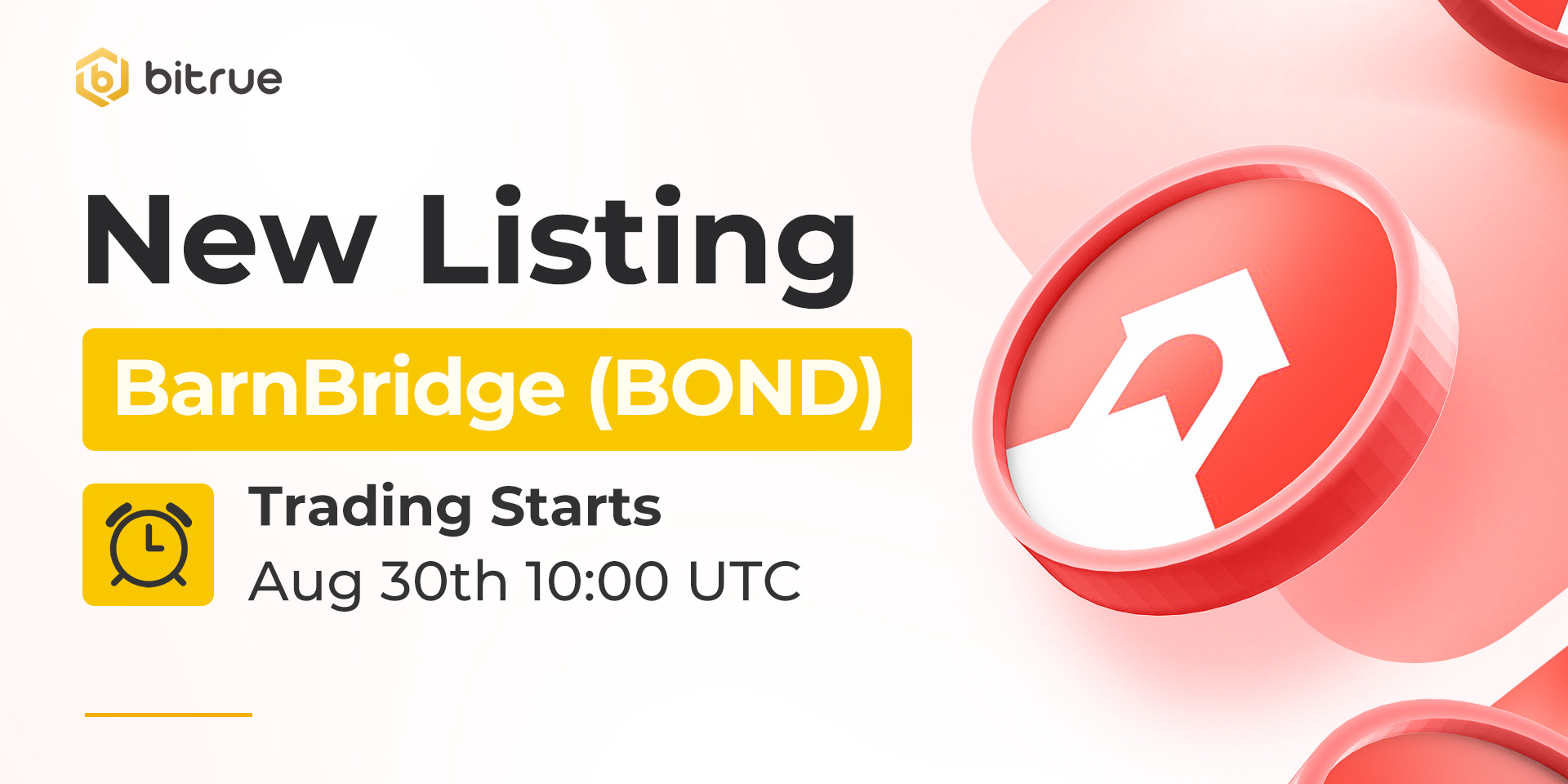 We are bringing a new token to you, it's BarnBridge (BOND) ! Welcome to Bitrue!
BarnBridge, founded in 2019, is a protocol for tokenizing risks. It was launched in September 2020. BarnBridge is a sort of decentralized finance (DeFi) lego for creating tradeable tokens that expose a consumer to market volatility. As of March 2021, the platform is still in an early stage of launch.
$BOND contract address: 0x0391D2021f89DC339F60Fff84546EA23E337750f
More information can be found on their official website at https://barnbridge.com/
Deposits for this coin (ERC20 network supported) have been enabled already, so existing traders are able to deposit in advance and trading coming soon. Withdrawals will be enabled approximately 24 hours after trading has begun.