Dear Bitruers,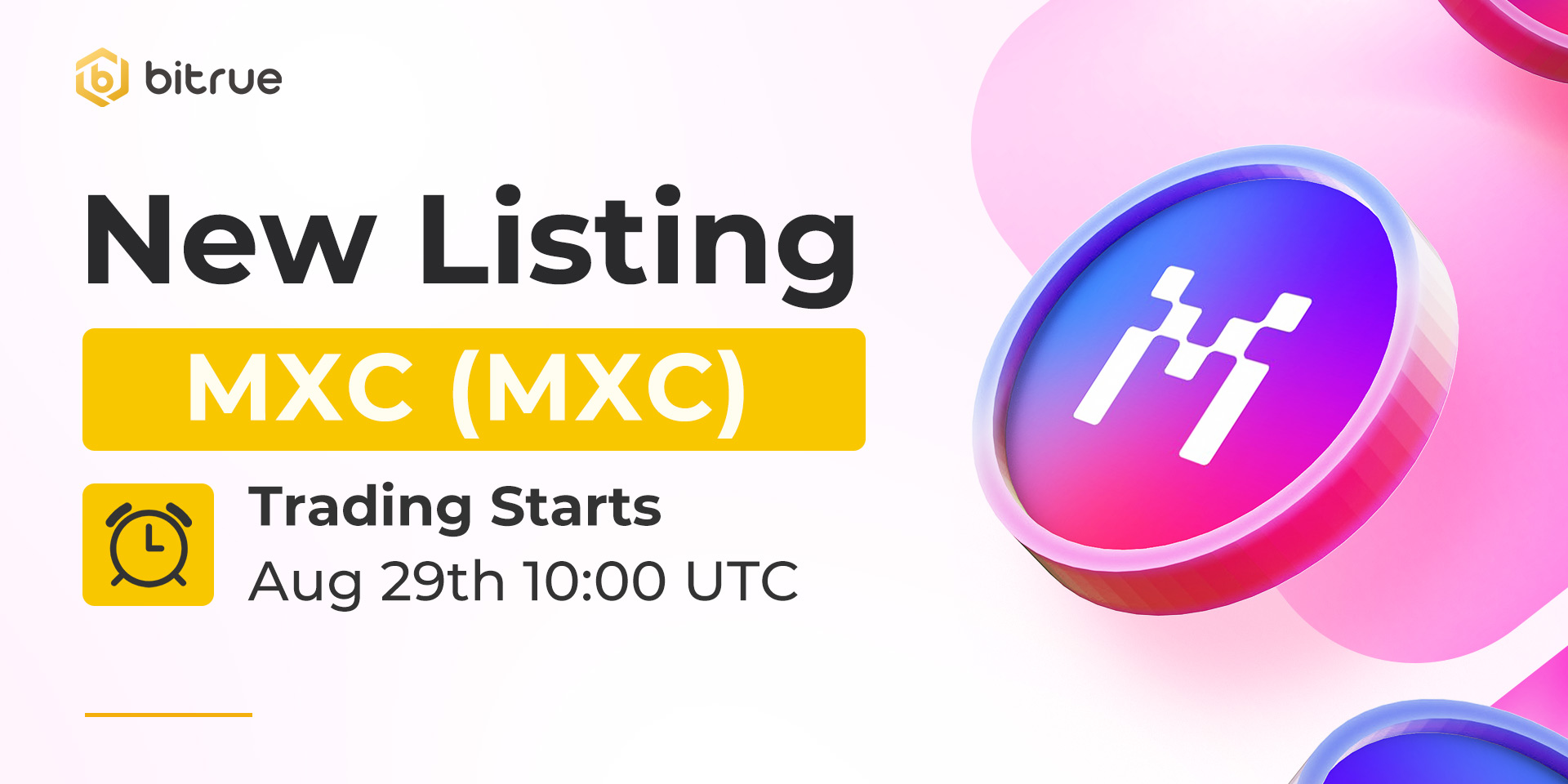 We are bringing a new token to you, it's MXC (MXC) ! Welcome to Bitrue!
Meta X Connect is a utility token ($MXC), allowing for the increased frequency of data transactions and idiosyncratic data flows within the AI and blockchain markets. The MXProtocol ensures networks are created and connected via a decentralized and robust protocol using an interchain data market, encouraging participation via Proof of Participation "PoP" Mining. The mechanism also allows for the provisioning of any tangible smart Internet of Things (IoT) devices with minimal cost, creating a framework for data providers and receivers to produce their own GDPR-safe AI and blockchain NFTs.
$MXC contract address: 0x5Ca381bBfb58f0092df149bD3D243b08B9a8386e
More information can be found on their official website at https://www.mxc.org/
Deposits for this coin (ERC20 network supported) have been enabled already, so existing traders are able to deposit in advance and trading coming soon. Withdrawals will be enabled approximately 24 hours after trading has begun.