Dear Bitruers,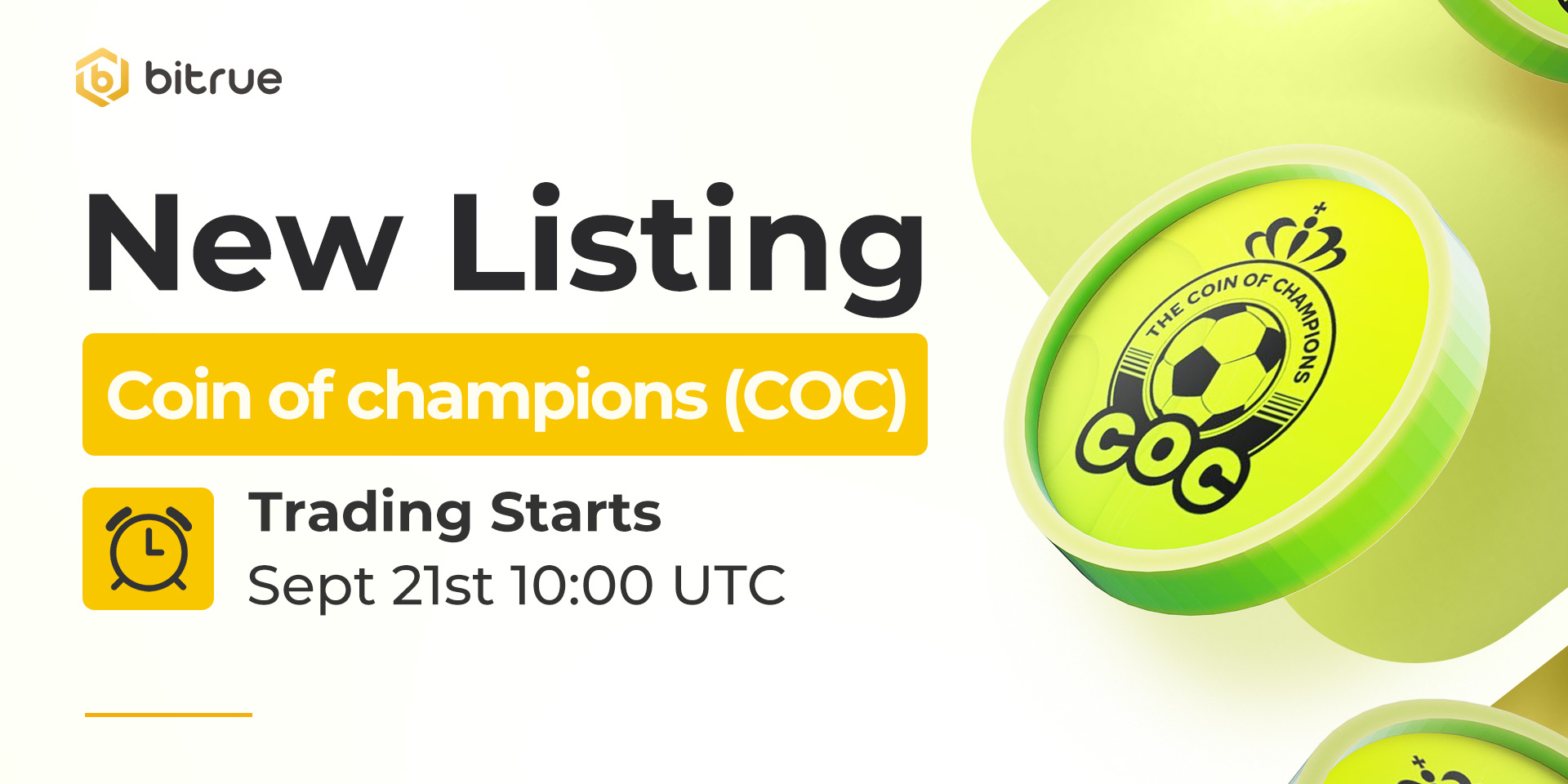 We are bringing a new token to you, it's Coin of champions (COC) ! Welcome to Bitrue!
COC is the first Token supported by past and present athletes that has multiple purposes and objectives. We allocate the COC to various international and nationalnon-profit organizations which will be formalized over time. We bring less fortunate young people closer to sport by gathering and upgrading sports centers.
$COC contract address: 0xbDC3b3639f7AA19e623A4d603A3Fb7Ab20115A91
More information can be found on their official website at https://www.coinofchampions.com/
Deposits for this coin (BEP20 network supported) have been enabled already, so existing traders are able to deposit in advance and trading coming soon. Withdrawals will be enabled approximately 24 hours after trading has begun.