Dear Bitruers,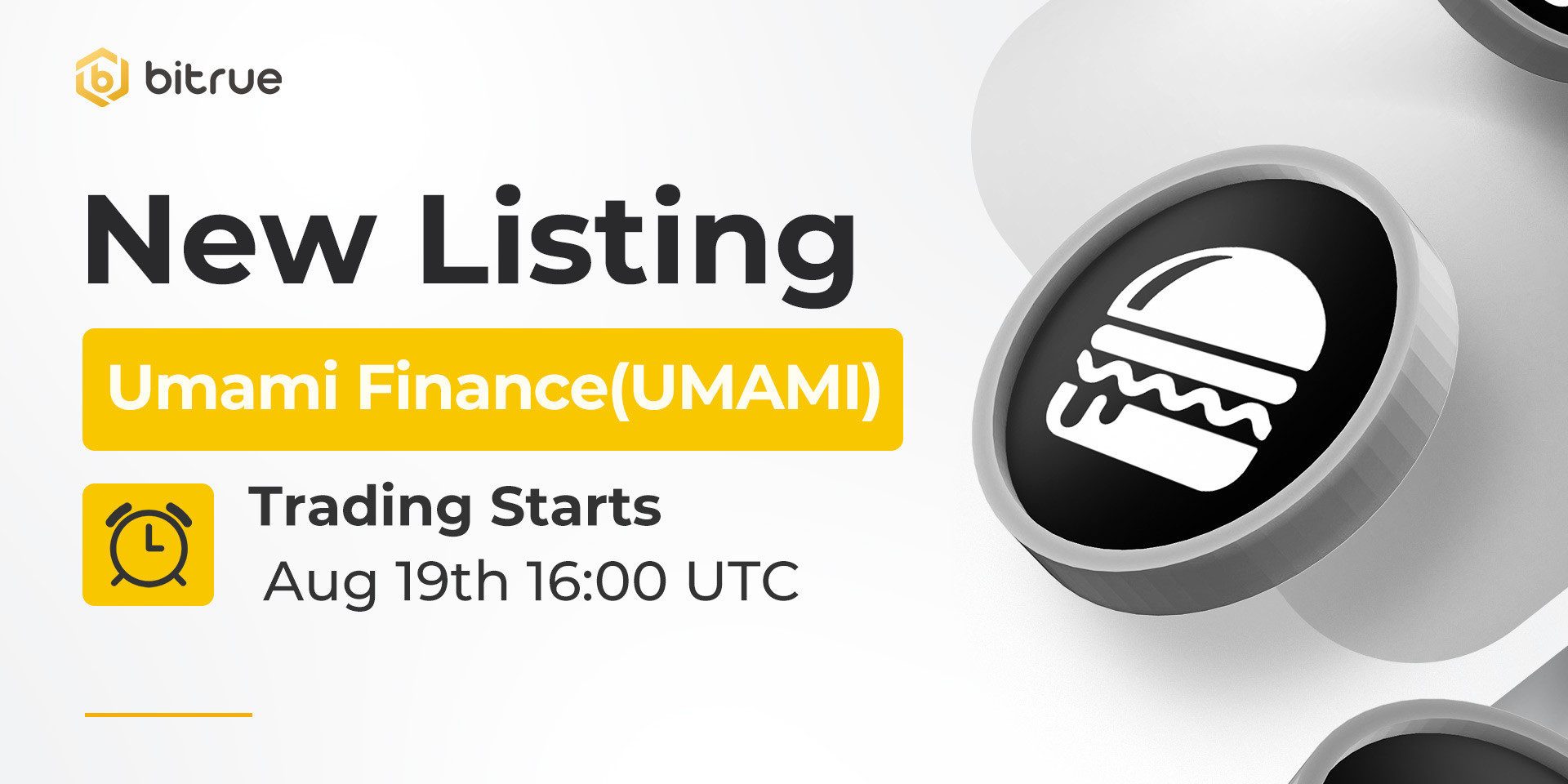 We are bringing a new token to you, it's Umami Finance (UMAMI) ! Welcome to Bitrue!
Umami Finance is a market-maker and liquidity provider for Arbitrum, a scaling chain for Ethereum. It operates an end-to-end suite of liquidity services, including bridging, capital raising, and market making, to help partner protocols rapidly scale their tokens' liquidity on the Arbitrum network.
$UMAMI contract address: 0x1622bF67e6e5747b81866fE0b85178a93C7F86e3
More information can be found on their official website at https://umami.finance/
Deposits for this coin (Arbitrum network supported) have been enabled already, so existing traders are able to deposit in advance and trading coming soon. Withdrawals will be enabled approximately 24 hours after trading has begun.