Dear Bitruers,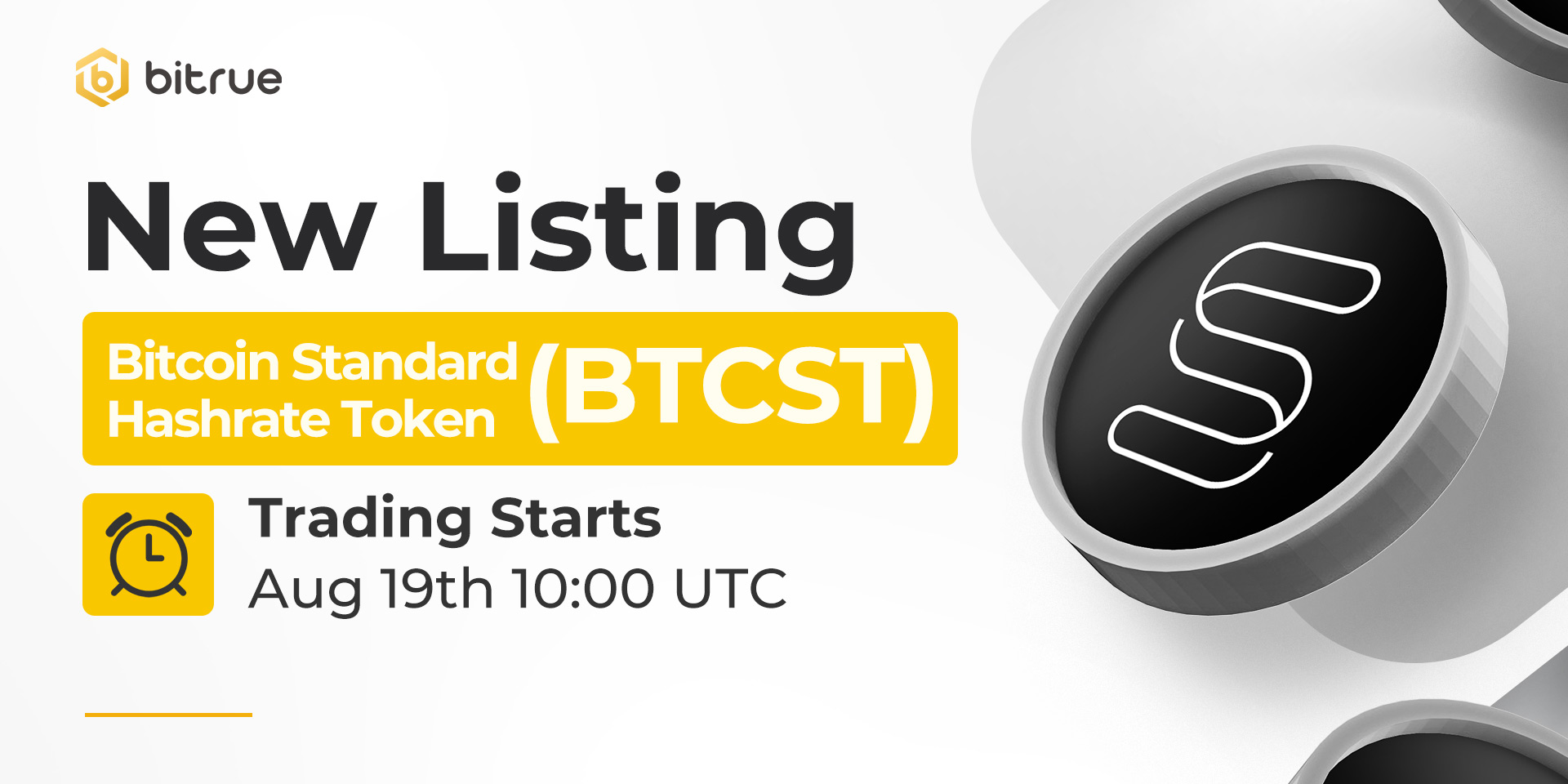 We are bringing a new token to you, it's Bitcoin Standard Hashrate Token (BTCST) ! Welcome to Bitrue!
Bitcoin Standard Hashrate Token (BTCST) brings liquidity to Bitcoin mining. Each BTCST is collateralized by 0.1 TH/s of real Bitcoin mining power. By staking BTCST, holders will receive daily Bitcoin distributions that correspond to the mining power staked.
$BTCST contract address: 0x78650B139471520656b9E7aA7A5e9276814a38e9
More information can be found on their official website at https://www.btcst.finance/
Deposits for this coin (BEP20 network supported) have been enabled already, so existing traders are able to deposit in advance and trading coming soon. Withdrawals will be enabled approximately 24 hours after trading has begun.