Dear Bitruers,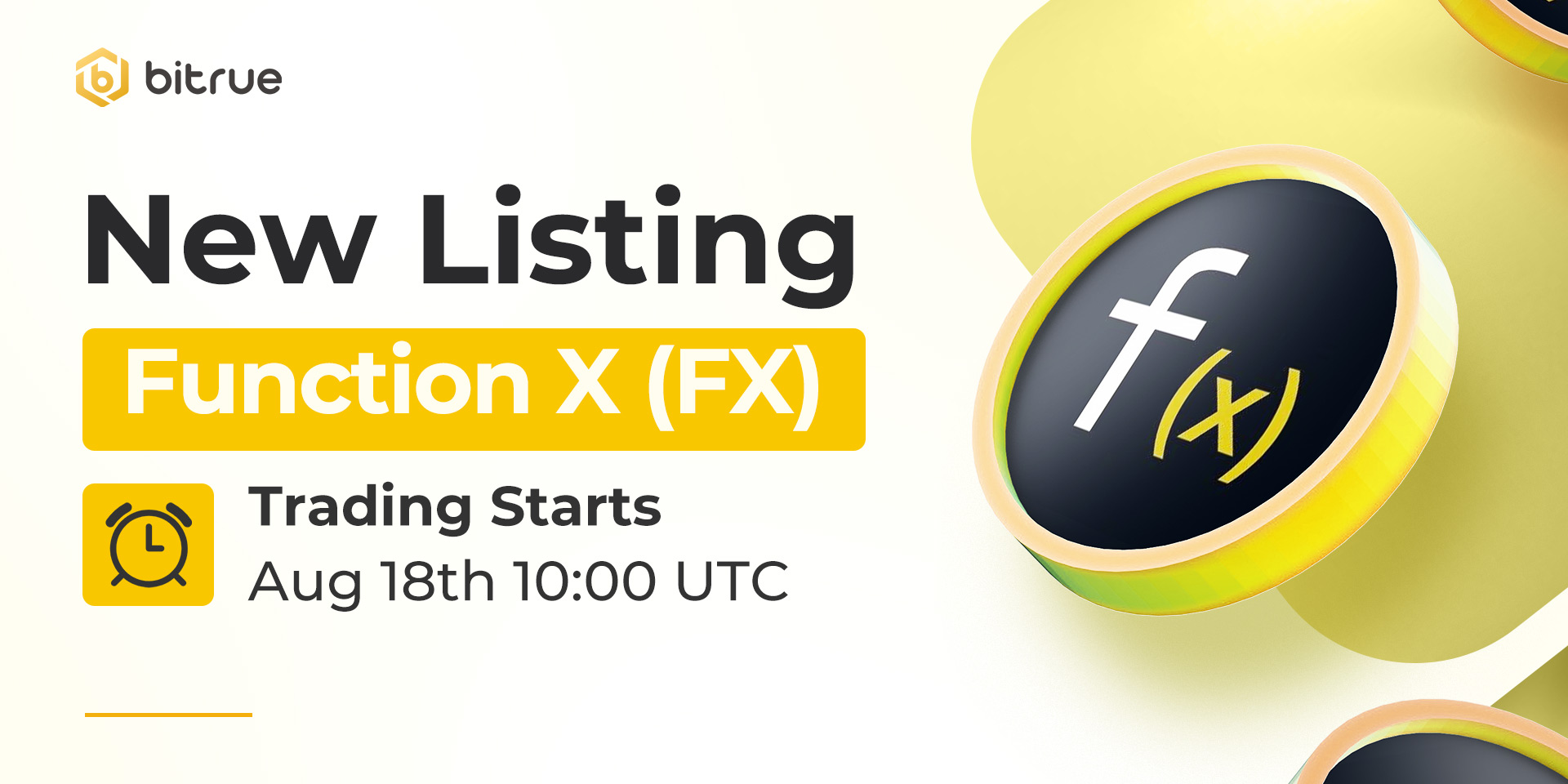 We are bringing a new token to you, it's Function X (FX) ! Welcome to Bitrue!
Function X is mirroring traditional financial products on the Function X network and creating decentralized financial products and a decentralized trading system. It is a highly customizable and expandable multi-chain architecture blockchain network (subnets) that can meet different business needs.
$FX contract address: 0x8c15Ef5b4B21951d50E53E4fbdA8298FFAD25057
More information can be found on their official website at https://functionx.io/home
Deposits for this coin (ERC20 network supported) have been enabled already, so existing traders are able to deposit in advance and trading coming soon. Withdrawals will be enabled approximately 24 hours after trading has begun.