Dear Bitruers,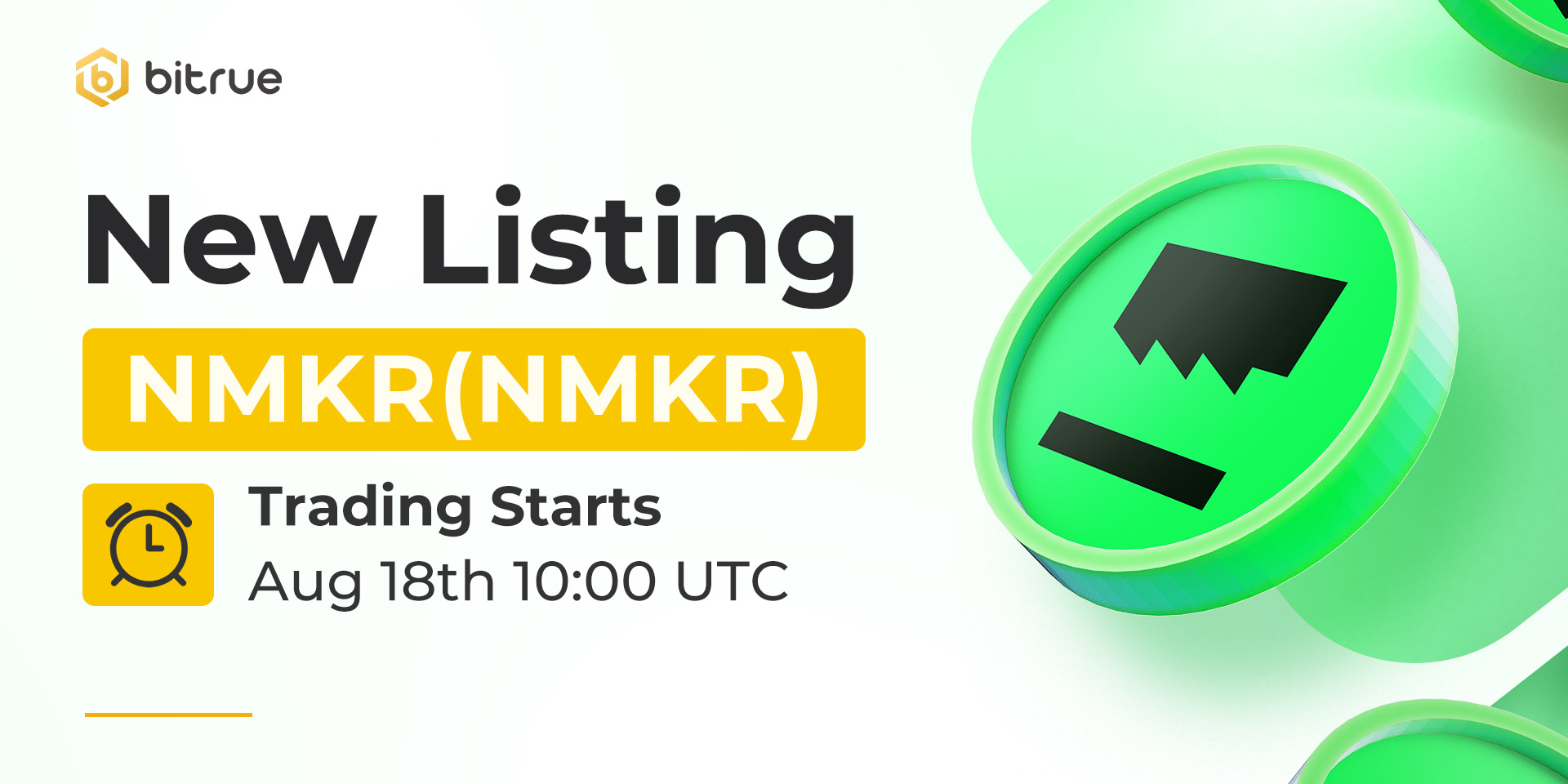 We are bringing a new token to you, it's NMKR(NMKR) ! Welcome to Bitrue!
NMKR is a Cardano native token for utility purposes within the NFT-MAKER.IO ecosystem. The ecosystem strives to provide an empowering user experience with products such as marketplace, minting API, wallet, stake pool, payment gateway, award shows, NFT licenses, game launchpad, and Whitelabel marketplaces. The team behind NFT-MAKER is making NFTs accessible for everyone.
$NMKR contract address: 5dac8536653edc12f6f5e1045d8164b9f59998d3bdc300fc928434894e4d4b52
More information can be found on their official website at https://www.nmkr.io/
Deposits for this coin (Cardano network supported) have been enabled already, so existing traders are able to deposit in advance and trading coming soon. Withdrawals will be enabled approximately 24 hours after trading has begun.