Dear Bitruers,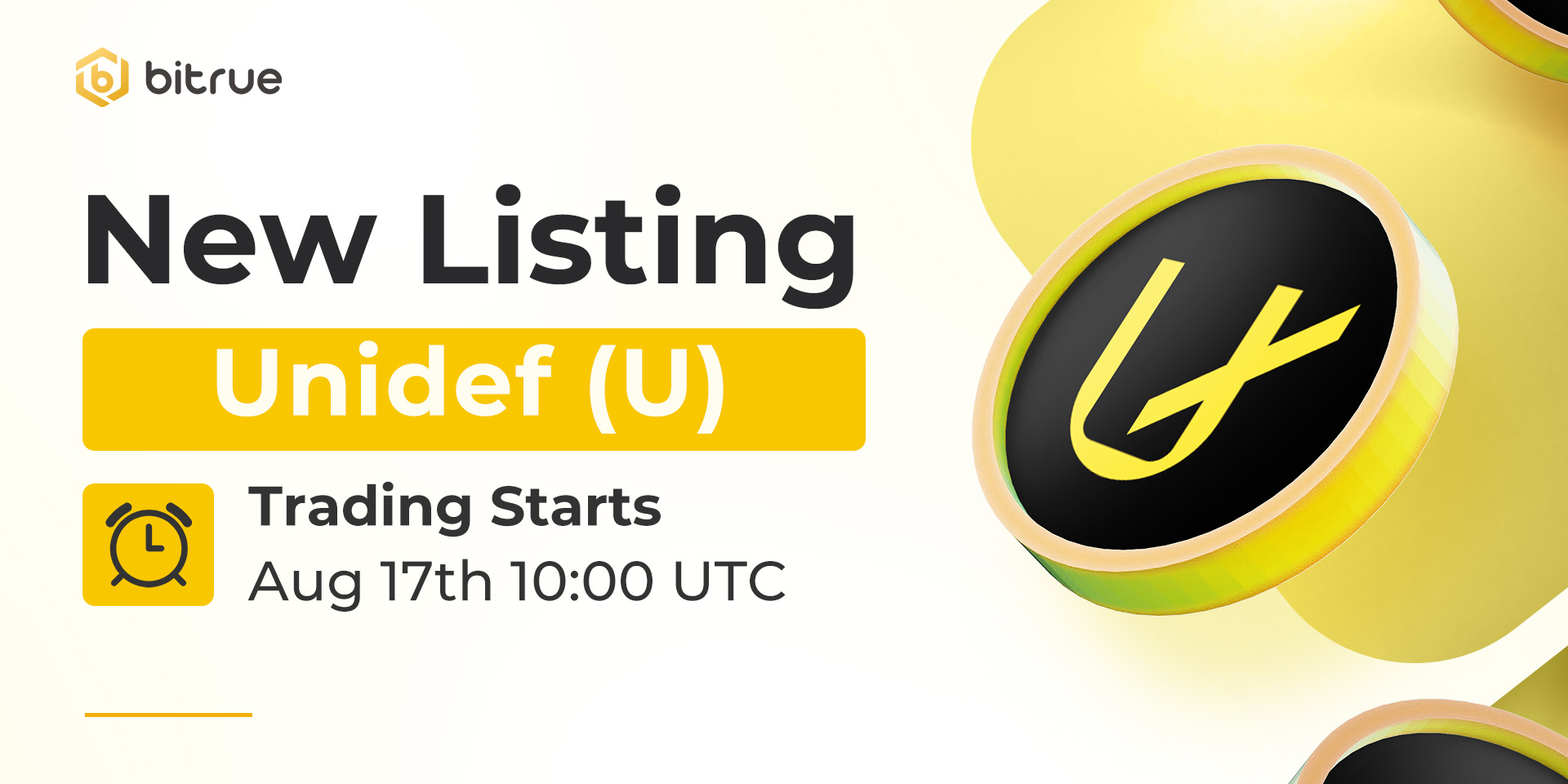 We are bringing a new token to you, it's Unidef (U) ! Welcome to Bitrue!
U is for Decentralized Economy, and its value is correlated to the ecosystem's success via various economic links. It is a BEP-20 utility token built on the BNB Smart Chain and is the glue that binds all U community members together.
$U contract address: 0x89dB9B433FeC1307d3dc8908f2813e9f7a1d38F0
More information can be found on their official website at https://www.unidefdao.org/
Deposits for this coin (BEP20 network supported) have been enabled already, so existing traders are able to deposit in advance and trading coming soon. Withdrawals will be enabled approximately 24 hours after trading has begun.