Dear Bitruers,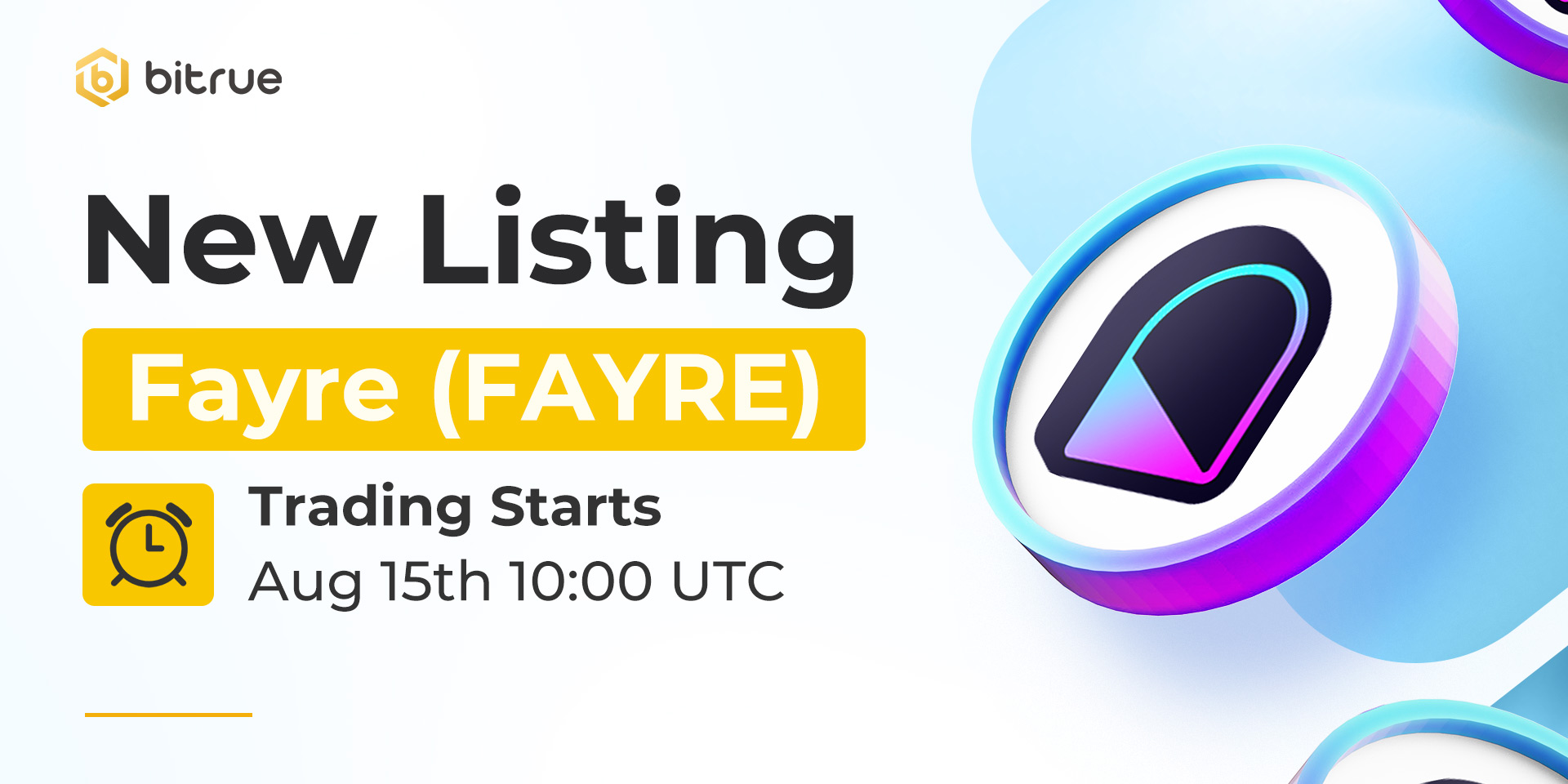 We are bringing a new token to you, it's Fayre (FAYRE) ! Welcome to Bitrue!
Fayre is an NFT marketplace and ecosystem for brands and fans. It features a multi-chain NFT platform, a brand dashboard and companion app to take NFTs into retail, stadium and festival environments.
$FAYRE contract address: 0xAb4C44973BEFba9294F47e21E6BEB79A3C1D7d9F
More information can be found on their official website at https://www.fayre.com/
Deposits for this coin (ERC20 network supported) have been enabled already, so existing traders are able to deposit in advance and trading coming soon. Withdrawals will be enabled approximately 24 hours after trading has begun.