Dear Bitruers,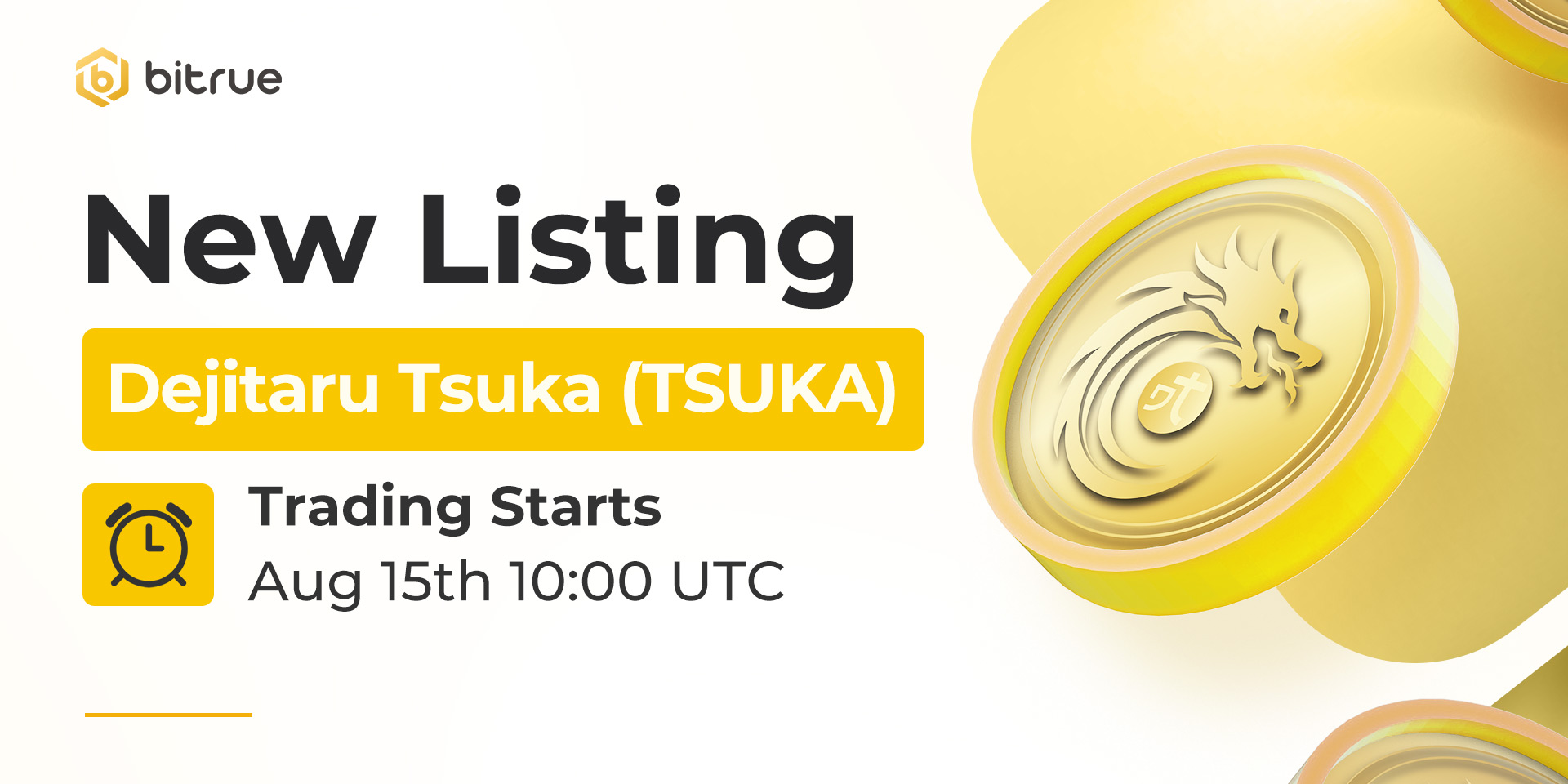 We are bringing a new token to you, it's Dejitaru Tsuka (TSUKA) ! Welcome to Bitrue!
Tsuka is a decentralized community that is centered around meditation, reflection, and research. Tsuka encourages positive community sentiment through the study of philosophical, meditative, and spiritual ideas. The developer of Tsuka communicates through etherscan to give the community clues to a puzzle or ideas to build upon achieving collective success.
$TSUKA contract address: 0xc5fB36dd2fb59d3B98dEfF88425a3F425Ee469eD
More information can be found on their official website at https://www.dejitarutsuka.io/
Deposits for this coin (ERC20 network supported) have been enabled already, so existing traders are able to deposit in advance and trading coming soon. Withdrawals will be enabled approximately 24 hours after trading has begun.