Dear Bitruers,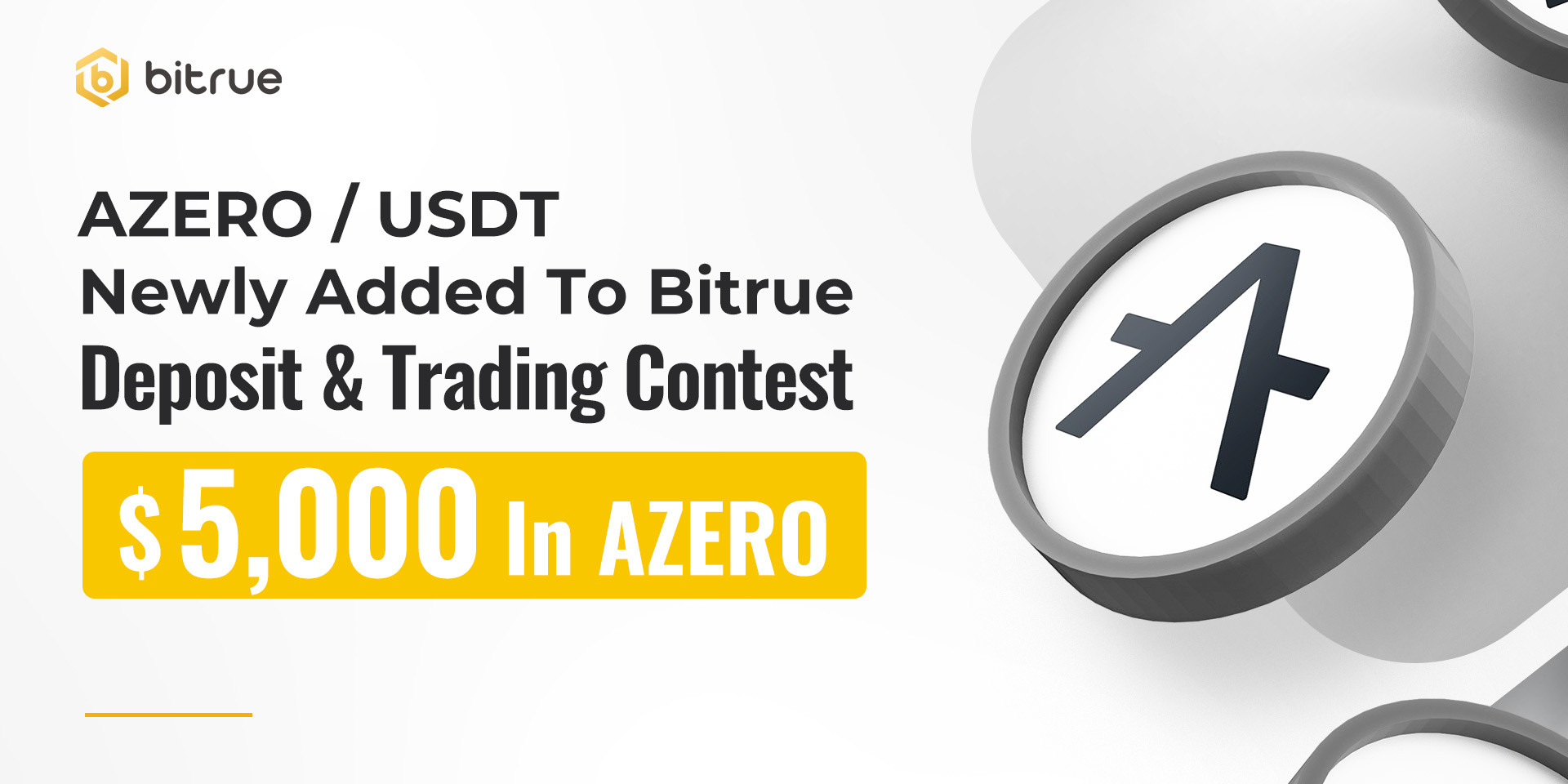 We're bringing a popular token to you today, it's Aleph Zero (AZERO).
Aleph Zero is a privacy-enhancing, Proof-of-Stake public blockckchain with instant finality. Its enterprise-ready, high-performance network is built on a novel, Directed Acyclic Graph (DAG)-based consensus protocol that has been peer-reviewed and presented at an ACM conference. Aleph Zero uses the DAG as an intermedriary data structure, but can still be categorized as a blockchain.
We are also holding a deposit & trading contest where you can win up to $5000, details below.

*Fill out the Form to register and join!
Contest Period:
14:00 Aug 17, 2022 UTC- 13:59 Aug 24, 2022 UTC
Prize Total: $5,000 in AZERO

Event 1: Net Deposit Activity with $2,000 Giveaway
The top 400 depositors with the largest deposit volume will share $2,000 worth of AZERO based on their proportion of the total net deposit volume during the event period.
* Participants need to make net deposits of no less than $100.
<< Deposit AZERO >>

Event 2: Trade AZERO to Share $3,000
All qualified users will share a total of $3,000 worth of AZERO based on net trading volumes.
1) Top 10 Prizes
1st Place: $500
2nd Place: $300
3rd Place: $200
4th-10th place: share $500 based on trading volumes
*Participants need to trade at least $10,000 worth of AZERO to qualify.

2) Participation Prize
All other qualified users will share the remaining $1500 based on trading volumes. Participants need to trade at least $1,000 worth of AZERO to qualify.

* Note: The 4th-10th place bonuses are capped at $100. The Participation Prize for each user is capped at $15.

Terms & Conditions:
Net deposit volume = deposit volume-withdrawal volume
Valid Trading Volume = Buys + Sells. Transfer amounts between accounts will be excluded.
Users whose net purchases are negative will not be counted and will not be eligible to share rewards.
During the event, if there is any fraudulent behavior such as malicious swiping, batch registration of small accounts, self-buying and self-selling, mutual knocking, etc. Bitrue will strictly review and disqualify the competition.
Snapshots will be taken randomly within 1 hour before the end of the event.
The reward will be distributed to the user's Bitrue account within 14 working days after the event ends.
Bitrue reserves the right of final interpretation.