Dear Bitruers,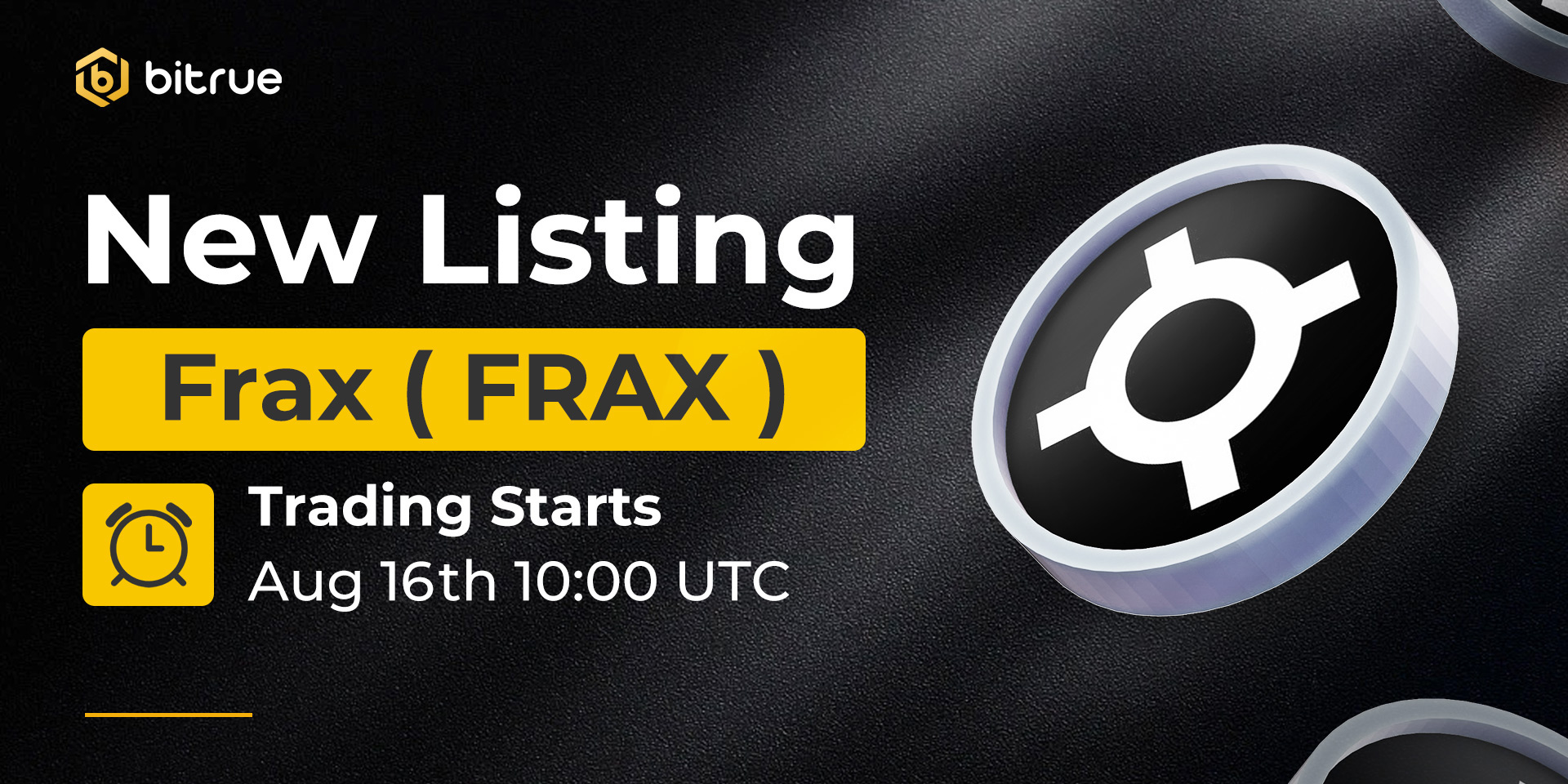 We are bringing a new token to you, it's Frax (FRAX) ! Welcome to Bitrue!
The Frax Protocol is the first fractional-algorithmic stablecoin system. Frax is open-source, permissionless, and entirely on-chain – currently implemented on Ethereum (with possible cross chain implementations in the future). The end goal of the Frax protocol is to provide a highly scalable, decentralized, algorithmic money in place of fixed-supply digital assets like BTC.
$FRAX contract address: 0x853d955aCEf822Db058eb8505911ED77F175b99e
More information can be found on their official website at https://frax.finance/#welcome
Deposits for this coin (ERC20 network supported) have been enabled already, so existing traders are able to deposit in advance and trading coming soon. Withdrawals will be enabled approximately 24 hours after trading has begun.