Dear Bitruers,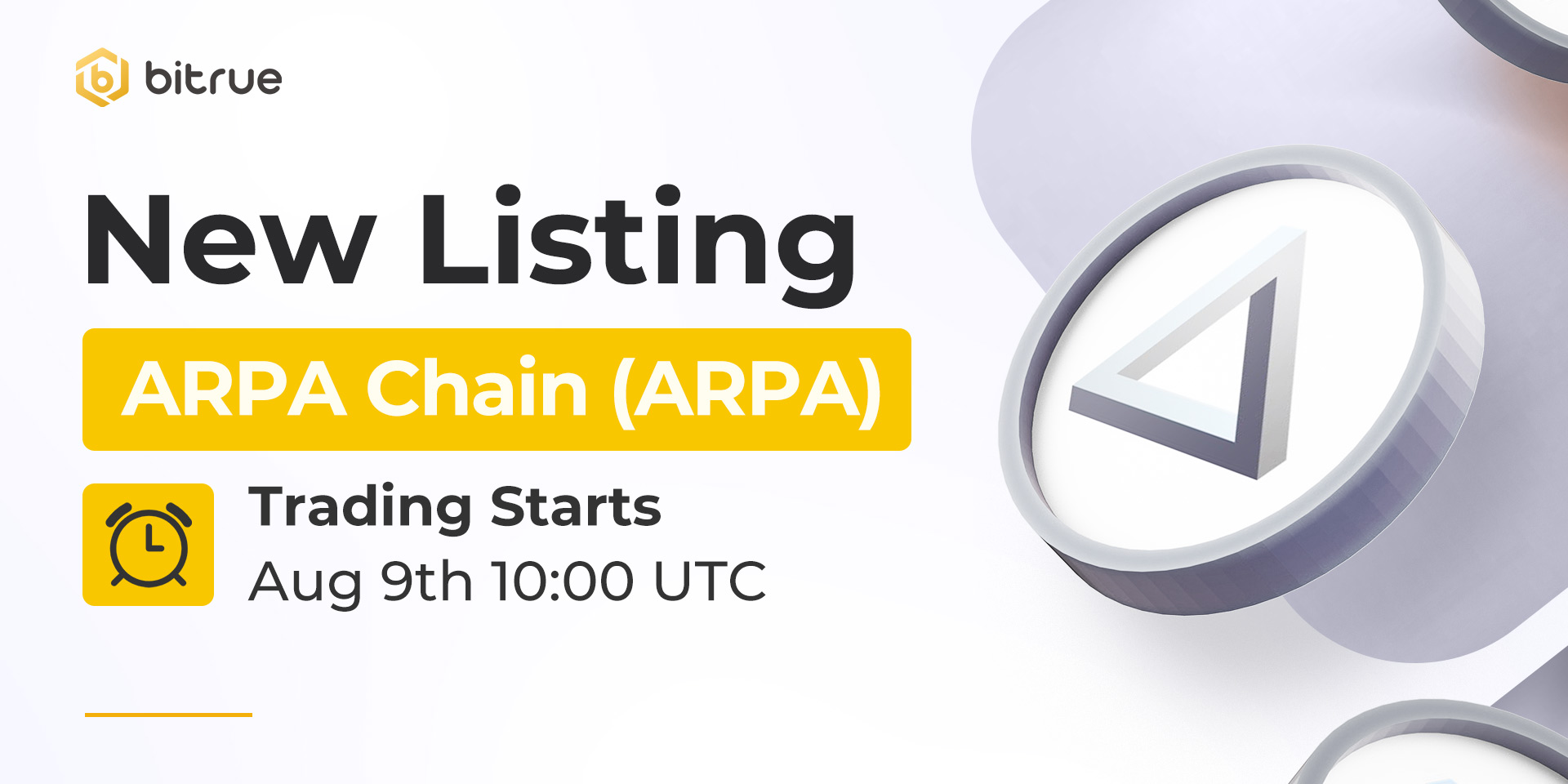 We are bringing a new token to you, it's ARPA Chain (ARPA) ! Welcome to Bitrue!
ARPA is a blockchain-based layer 2 solution for privacy-preserving computation, enabled by Multi-Party Computation ("MPC"). Founded in April 2018, the goal of ARPA is to separate data utility from ownership and enable data renting. ARPA's MPC protocol creates ways for multiple entities to collaboratively analyze data and extract data synergies while keeping each party's data input private and secure.
$ARPA contract address: 0xBA50933C268F567BDC86E1aC131BE072C6B0b71a
More information can be found on their official website at https://arpachain.io/
Deposits for this coin (ERC20 network supported) have been enabled already, so existing traders are able to deposit in advance and trading coming soon. Withdrawals will be enabled approximately 24 hours after trading has begun.