Dear Bitruers,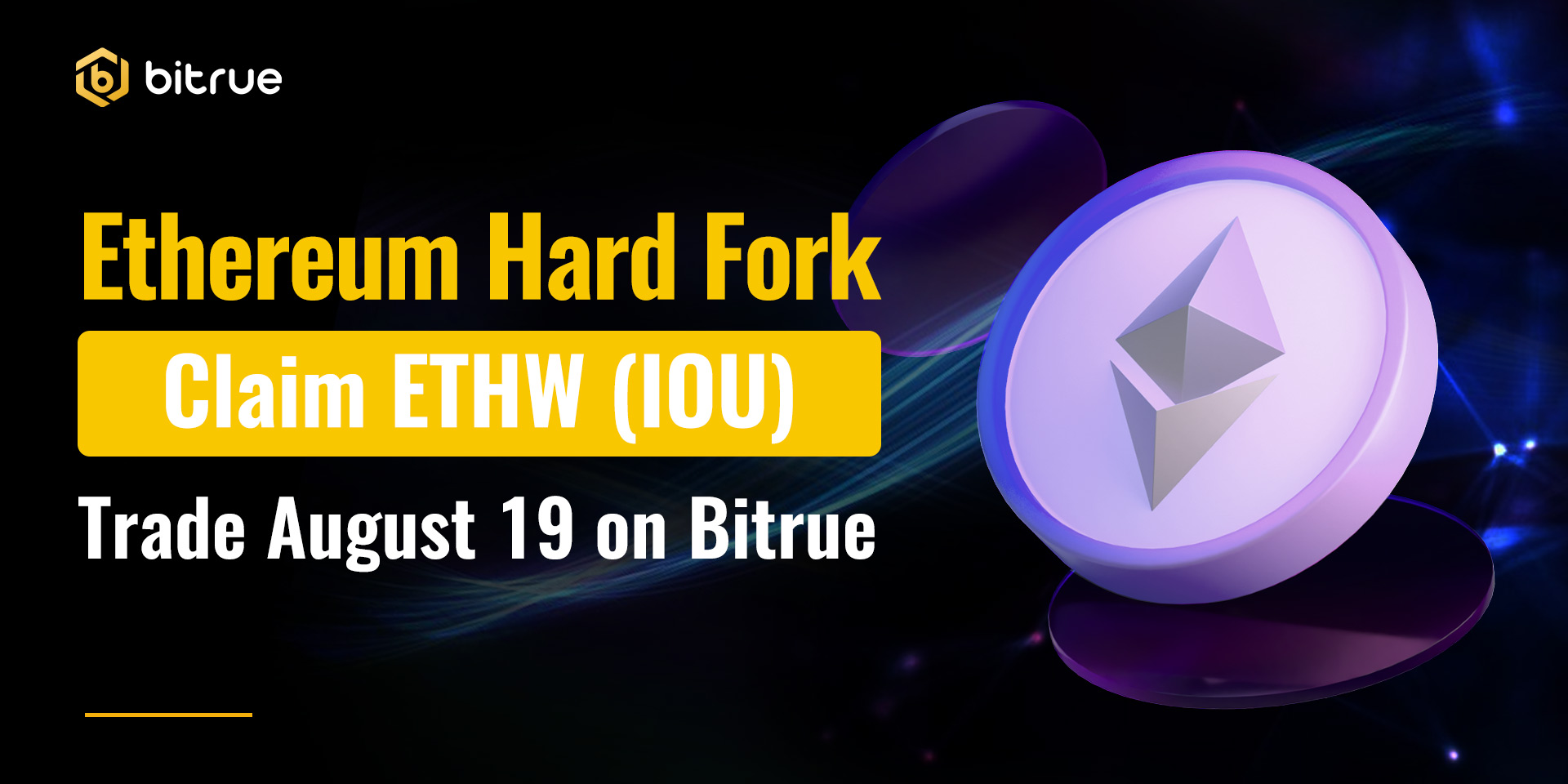 With the upcoming Ethereum Merge upgrade it is possible that Ethereum may undergo a hard fork leading to secondary Ethereum assets. This potential fork may impact any user who holds Ethereum and we wish for these users to be able to maximize their interests. We will therefore be taking the following actions.


Starting on Friday August 19th and lasting only until the Merge upgrade has been completed, we will provide users with a special page in which a swap can be made in the following ratio:

1 ETH = (1 ETHW + 1 ETHS)

This swap can also be performed in reverse:

(1 ETHW + 1 ETHS) = 1 ETH

ETHW represents a forked version of Ethereum that persists in using Proof of Work consensus after the Merge upgrade has been completed. This token may or may not exist depending on community actions at the time. Please value the coin appropriately.

ETHS represents the Ethereum that will exist on the Proof of Stake chain.

Both coins are offered as IOUs and thus cannot be deposited, withdrawn, or used as a substitute for ETH.

Trading on ETHW/USDT and ETHS/USDT will also open on Friday August 19th, after the swap page has been made available. When the Merge upgrade has been completed (estimated mid-September 2022), user assets will be converted as follows:

If a PoW Fork Occurs

All ETHS in users' balances will be converted to ETH. Bitrue will, at its own discretion, decide which fork is the valid successor to replace ETHW. The ETHS trading pair will be removed and the ETHW trading pair will continue with the successor token.

If No Fork Occurs

Trading will remain open on the above pairs for an additional two days after the Merge upgrade has been completed. After 2 days an automatic swap will be performed of (1 ETHW + 1 ETHS) = 1 ETH. Any leftover coins that cannot be converted using this swap ratio will undergo a settlement process, with further details to be announced at a later time.

The assessment of whether or not a valid fork has occurred will be determined by Bitrue based on the specific circumstances of any network claiming to be a valid fork.

Bitrue reserves the final right of interpretation for these rules and may modify them at any time at our own discretion.

Please do NOT deposit any ETHS or ETHW from other exchanges to Bitrue, regardless of the network they are issued on. These tokens will not be credited to your account and will be lost permanently. Bitrue will not be able to help you recover these tokens.