Dear Bitruers,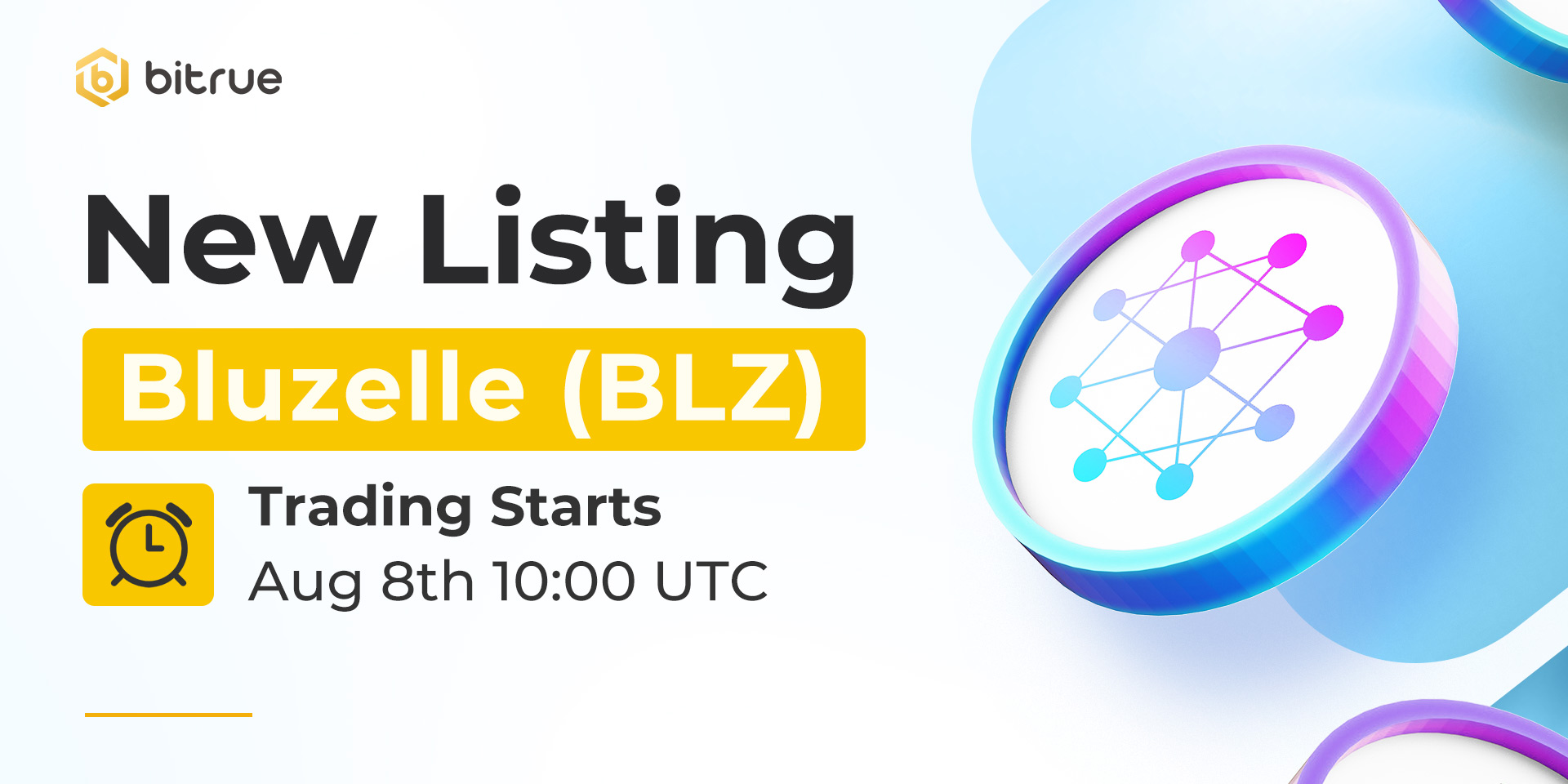 We are bringing a new token to you, it's Bluzelle (BLZ) ! Welcome to Bitrue!
Bluzelle is a decentralized storage network for the creator economy.
Bluzelle delivers high security, un-matched availability, and is censorship resistant. Whether you are an artist, musician, scientist, publisher, or developer, Bluzelle protects the intellectual property of all creators. Bluzelle is data storage, file storage, oracles, and more. Its is specific for NFTs and DeFi.
$BLZ contract address: 0x5732046A883704404F284Ce41FfADd5b007FD668
More information can be found on their official website at https://bluzelle.com/
Deposits for this coin (ERC20 network supported) have been enabled already, so existing traders are able to deposit in advance and trading coming soon. Withdrawals will be enabled approximately 24 hours after trading has begun.