Dear Bitruers,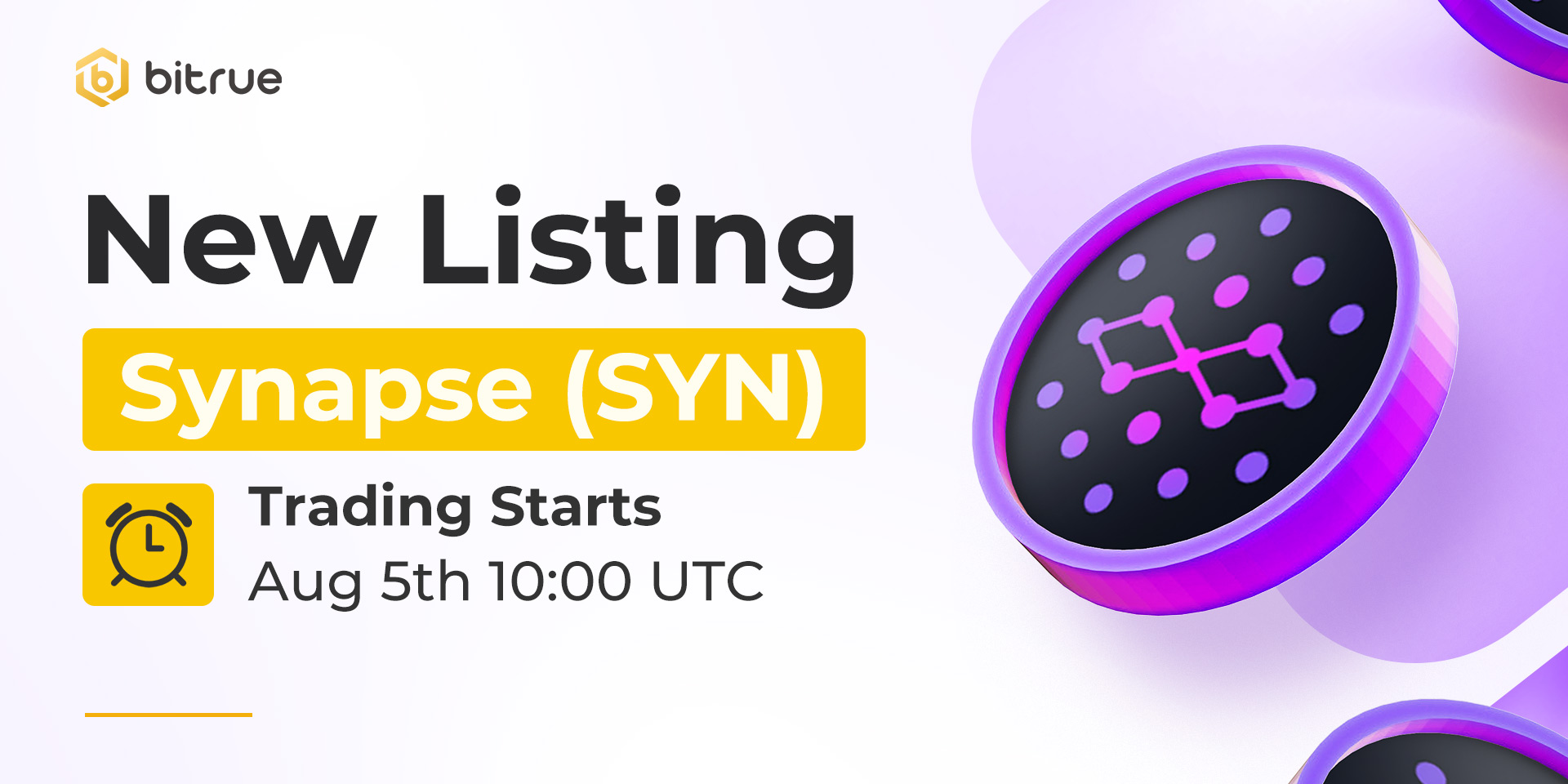 We are bringing a new token to you, it's Synapse (SYN) ! Welcome to Bitrue!
Synapse is a cross-chain layer ∞ protocol powering frictionless interoperability between blockchains. By providing decentralized, permissionless transactions between any L1, sidechain, or L2 ecosystem, Synapse powers integral blockchain activities such as asset transfers, swaps, and generalized messaging with cross-chain functionality - and in so doing enables new primitives based off of its cross-chain architecture.
$SYN contract address: 0x0f2D719407FdBeFF09D87557AbB7232601FD9F29
More information can be found on their official website at https://synapseprotocol.com/
Deposits for this coin (ERC20 network supported) have been enabled already, so existing traders are able to deposit in advance and trading coming soon. Withdrawals will be enabled approximately 24 hours after trading has begun.