Dear Bitruers,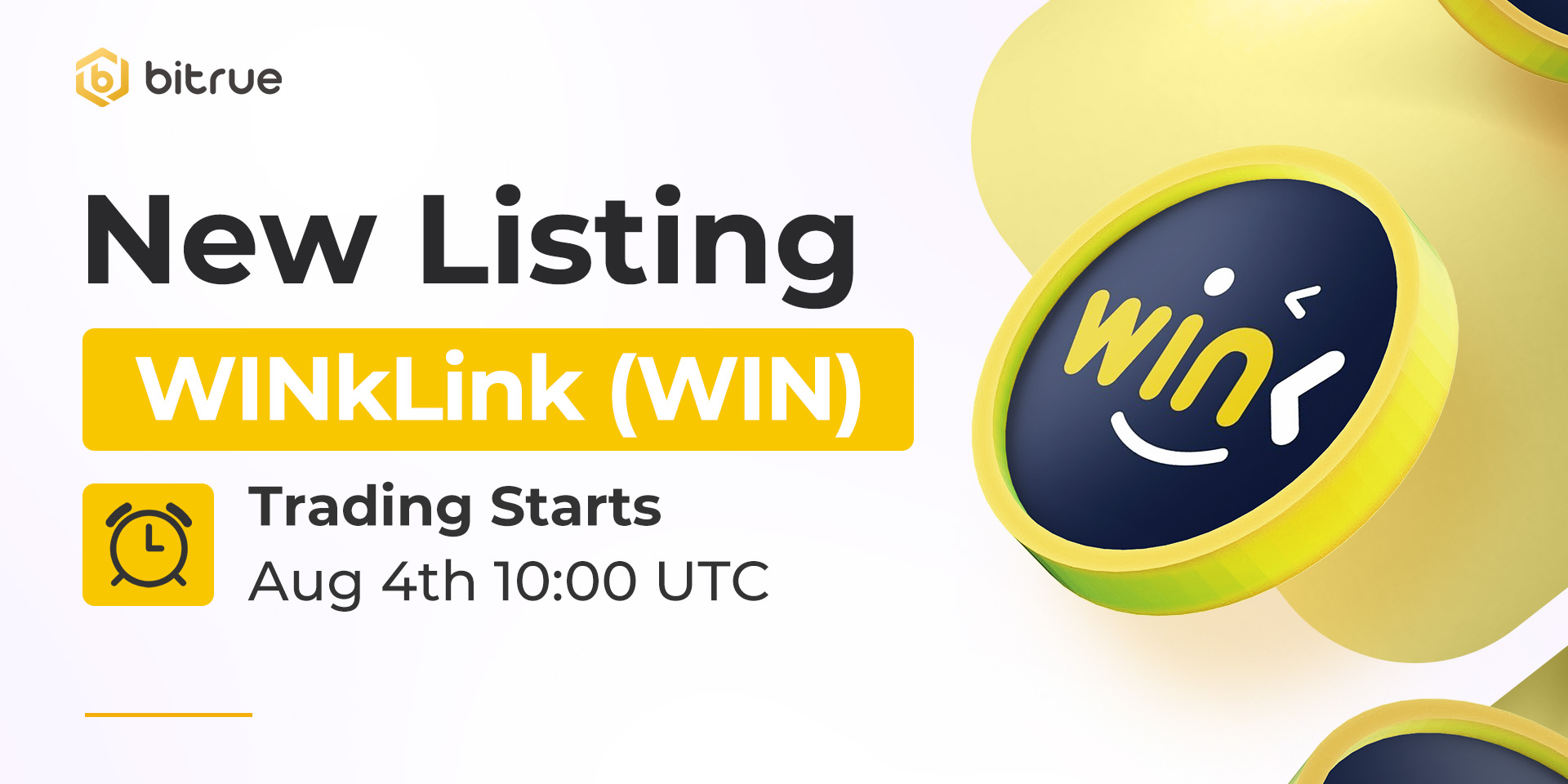 We are bringing a new token to you, it's WINkLink (WIN) ! Welcome to Bitrue!
WINkLink is the first decentralized oracle on the TRON network, which aims to integrate the real world with the blockchain space. The project aims to provide reliable data feeds to enable smart contract execution. WINklink Oracle allows developers to connect to any real-world data, and connect smart contracts with the real-world data feeds.
$WIN contract address: TLa2f6VPqDgRE67v1736s7bJ8Ray5wYjU7
More information can be found on their official website at https://winklink.org/
Deposits for this coin (TRC20 network supported) have been enabled already, so existing traders are able to deposit in advance and trading coming soon. Withdrawals will be enabled approximately 24 hours after trading has begun.